Hoa Sen University commits students to have jobs right after graduation
With a wide business network, international standard training programs and hands-on learning, students of Hoa Sen University (HSU) are easily sought after by businesses while still studying and right after graduation.
Graduates hold high positions in enterprises
Practical training is one of the highlights of HSU. 50% of the school's curriculum is practice, students build and organize programs, contests, and subject projects, learn at the school's practice room or at the enterprise's premises, ensure solid knowledge and skills, highly appreciated by enterprises. Many HSU graduates are currently holding high positions in enterprises such as: Leader (team leader), department head, director, start-up business owner…
In addition, many majors such as Fashion Design, Logistics and Supply Chain Management, Accounting, and Tourism, graduates receive both a bachelor's degree and international professional certificates such as: Certificate of FIATA logistics (Switzerland), ACCA certificate of accounting (UK), certificate of fashion business from College de Paris (France), certificate of tour guide from Vietnam National Administration of Tourism.
According to statistics from the 40th Graduation Ceremony (April 2023) of Hoa Sen University, out of 1,700 graduates, 30% of students graduated with excellent and excellent grades. In which, some majors have 100% of students got jobs such as: Information Technology, Fashion Design, Interior Design.
2 internships and a series of "company trip" programs
At HSU, students will participate in 2 internships: Work Experience Internship and Graduate Internship. Work Experience Internship in the summer semester of year 2. Students can go for the first internship to experience the real working environment at the enterprise for a period of 7 weeks. Or students can participate in projects of the School/Faculty, social and community activities of the University or organized by the Youth Union/Student Union.
Graduate internship takes place in the final year, full-time internship for 15 weeks at the enterprise. This is an opportunity for students to both practice, get paid and find official job opportunities later.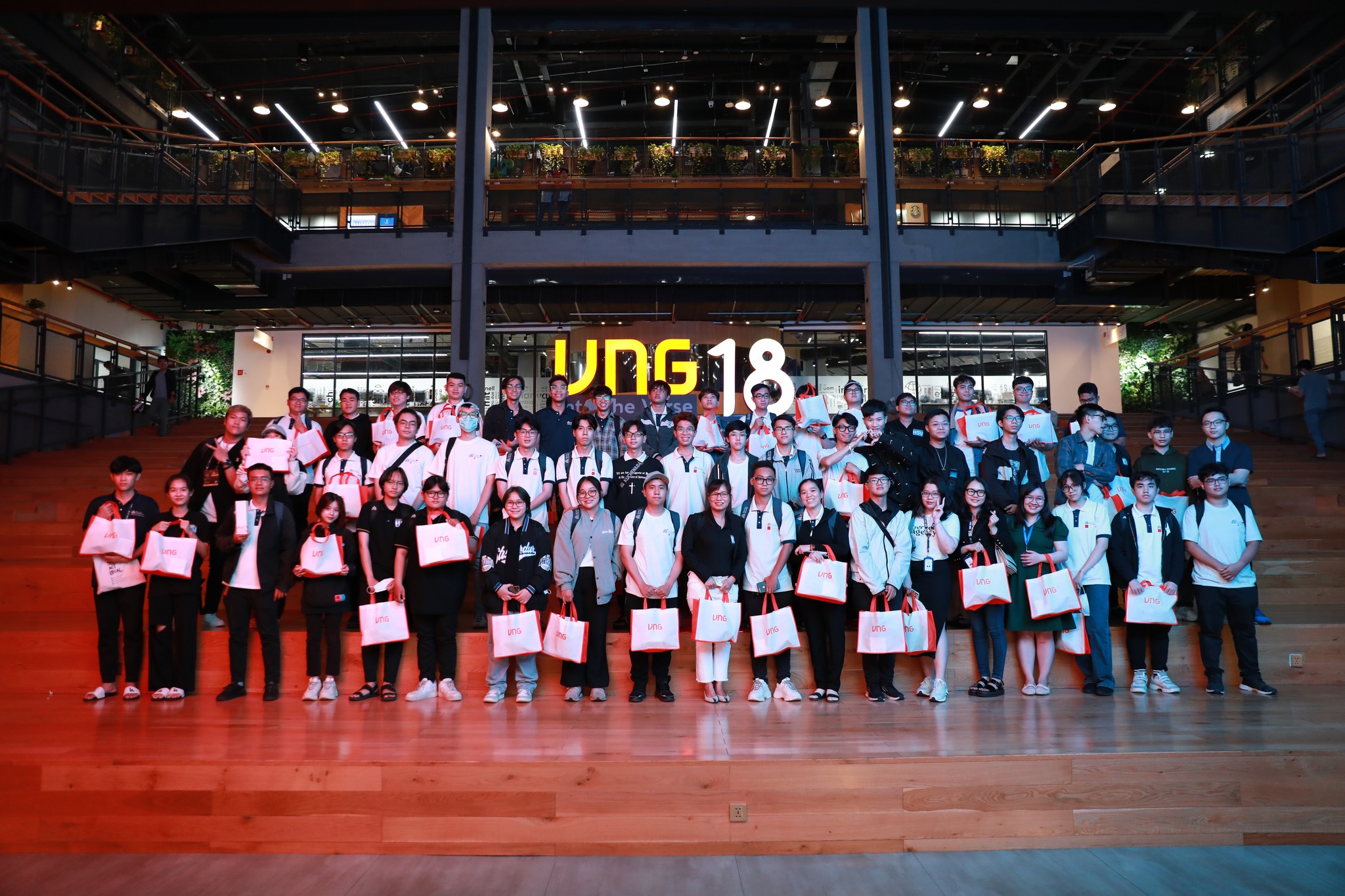 In particular, during their studies, students from the first year are regularly organized company trips by the major/faculty to learn more about the operation, production and working environment of the enterprise.
Network of 1,000 businesses
Hoa Sen University is constantly increasing cooperation agreements with a series of leading domestic and foreign enterprises, in many fields such as: Management Economics, Tourism, Hospitality, Information Technology, Foreign Languages, Art Design… Some large enterprises with many HSU students are working such as: VNG, Shopee, Grab, New World Saigon Hotel, Saigon Tourist, Nam A Bank…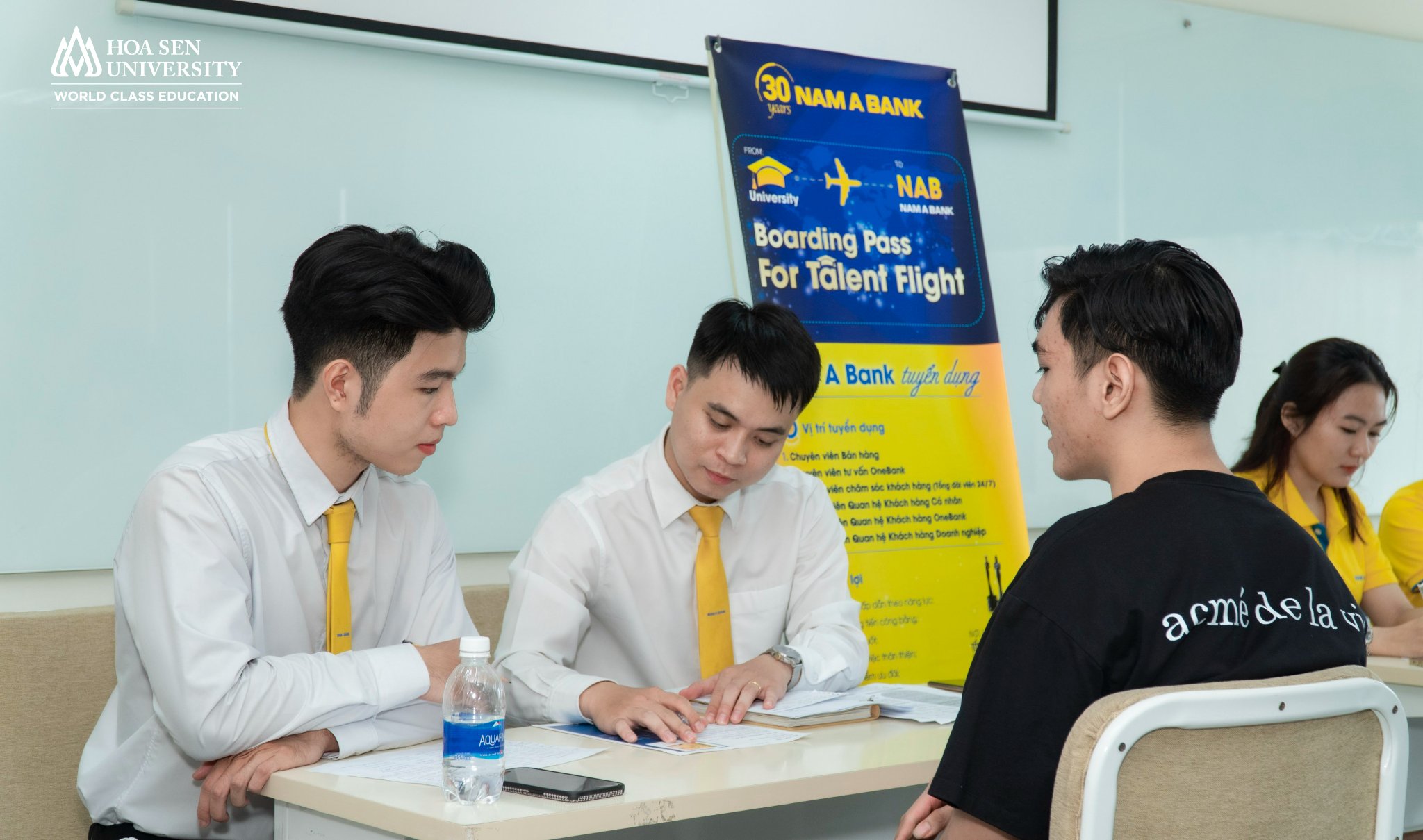 With a network of more than 1,000 businesses, students have the opportunity to interact with representatives and recruitment departments of large companies and corporations right from workshops and talkshows. The school also cooperates with businesses to organize mock interviews and recruit students directly at the school. Students are introduced by the school to practice and work agencies that are suitable for their needs, strengths, and majors.
Support from Alumni Association
In addition to the business network from outside, in 2022, Hoa Sen University established the Hoa Sen Alumni Association, where generations of talented students gather. Among them are many successful alumni, holding managerial and leadership positions at large enterprises. The Alumni Association not only provides programs to share learning and career experiences, but also serves as a bridge for the following students to work at the companies and companies of their predecessors.
With the above strengths, HSU students easily get a job right after graduation. Even many students have worked and received salary from year 3, year 4. This is also the school's commitment to students so that you can study with peace of mind and is a testament to the school's reputation for quality training.