HSU Fashion Design students turn G-hall of the school into a professional "runway"
On June 17, 2023, ADVANCED PATTERN MAKING TECHNIQUE [ADVANCED PATTERN MAKING TECHNIQUE – the final course of the Fashion Design students, Hoa Sen University (HSU) took place, bringing a spectacular performance.
The event was attended by MSc.Architect Tu Phuc Duc – Acting Dean of HSU Art Design Faculty, MSc. Ho Diep Thuy Vu – Program Director of Fashion Design, MSc. Designer Le Kim Thuy – Lecturer in Fashion Design.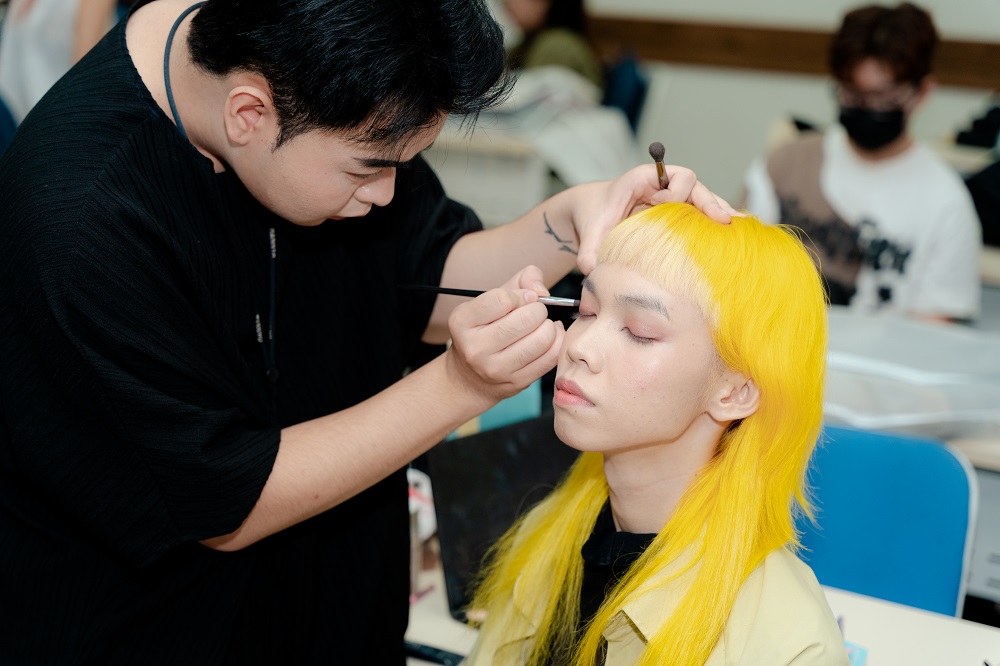 Instead of a regular class, the students turned the subject's products into a professional fashion show, attracting a large number of students to attend, satisfying the expectations of those who are passionate about fashion. 29 costumes with colors and personalities are the products of the knowledge and techniques that students have learned in class.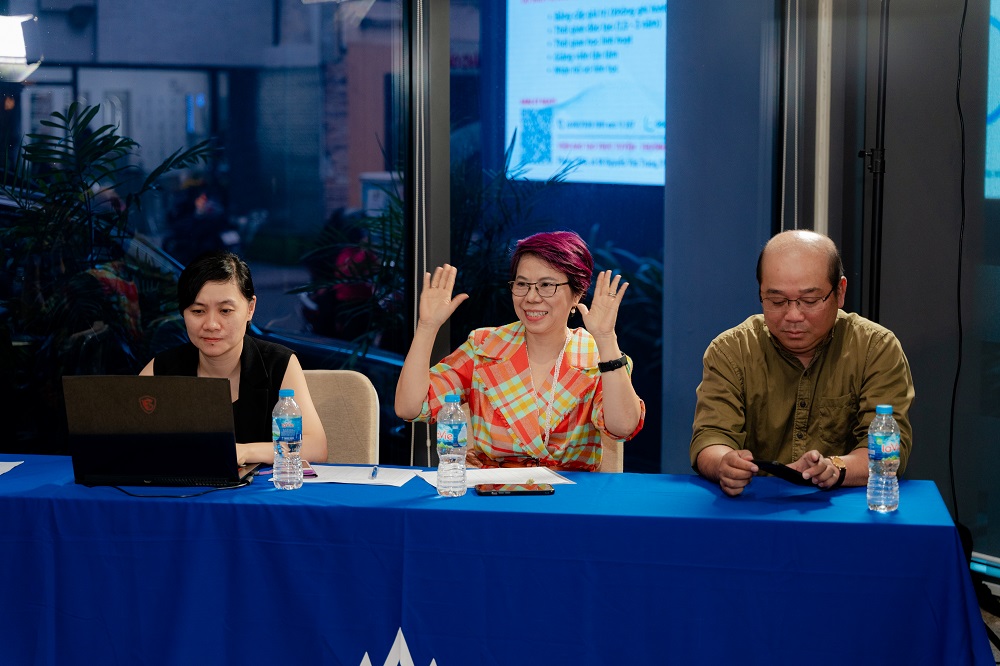 With the criterion of designing modern fashion clothes, bearing the spirit of "sustainable fashion", students with the guidance of lecturers have completed the jacket outfit with khaki material, combined with old jeans style clothes or denim rags combined as decorative motifs.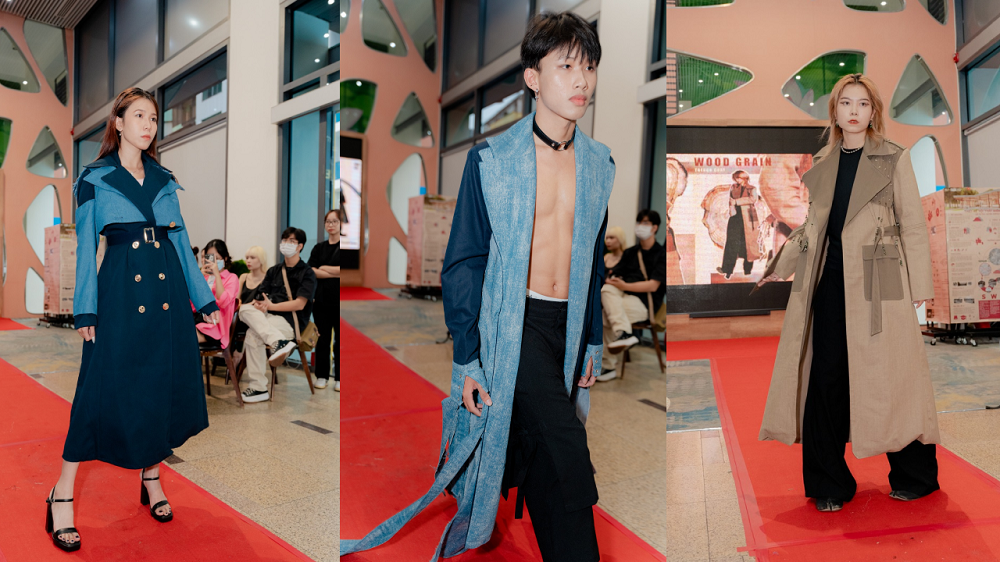 Applying draping techniques and advanced tailoring techniques, students proceed to create outerwear designs with many creative highlights. Students are equipped with knowledge and techniques to design Jacket and Coat patterns, along with advanced sewing techniques for jackets such as flap pocket opening, side pocket, double lining, how to build collar leaf form…to complete the product according to the right process and quality from design to material. After the course, students master the technique and have the skills to adjust the pattern, understand the proportions to create other jacket products themselves.
Let's review the designs of Fashion Design students.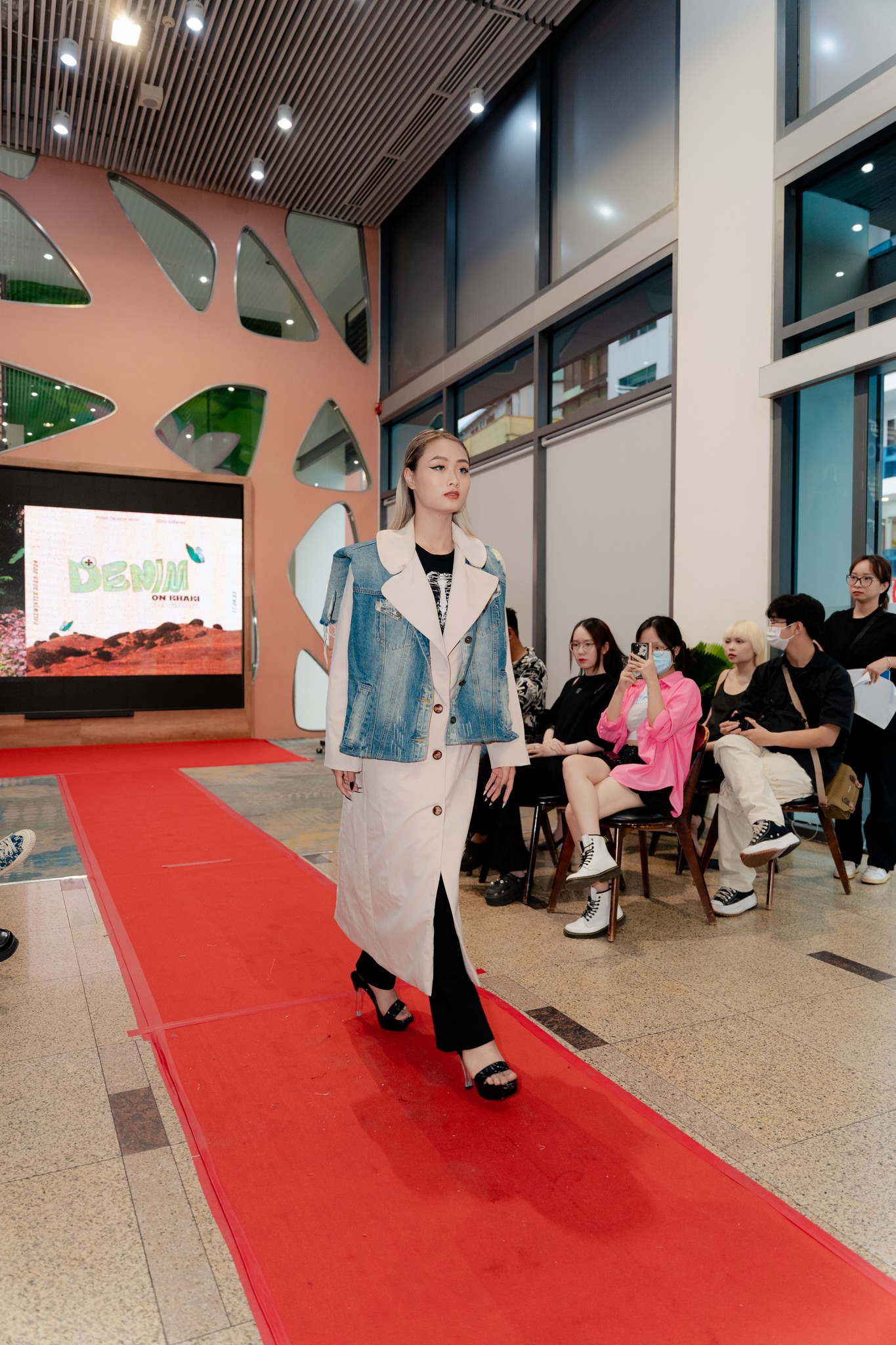 Congratulations on the successful show, wish all Fashion Design students to complete with expected scores and shine on even bigger catwalks.