HSU English Communication Program continues to be certified for quality from NEAS – Australia
From May 2023, Hoa Sen University has started to carry out the re-accreditation process for the English Program for International Communication with NEAS. After the re-evaluation process, HSU continues to be certified by NEAS, the only university to have achieved NEAS accreditation.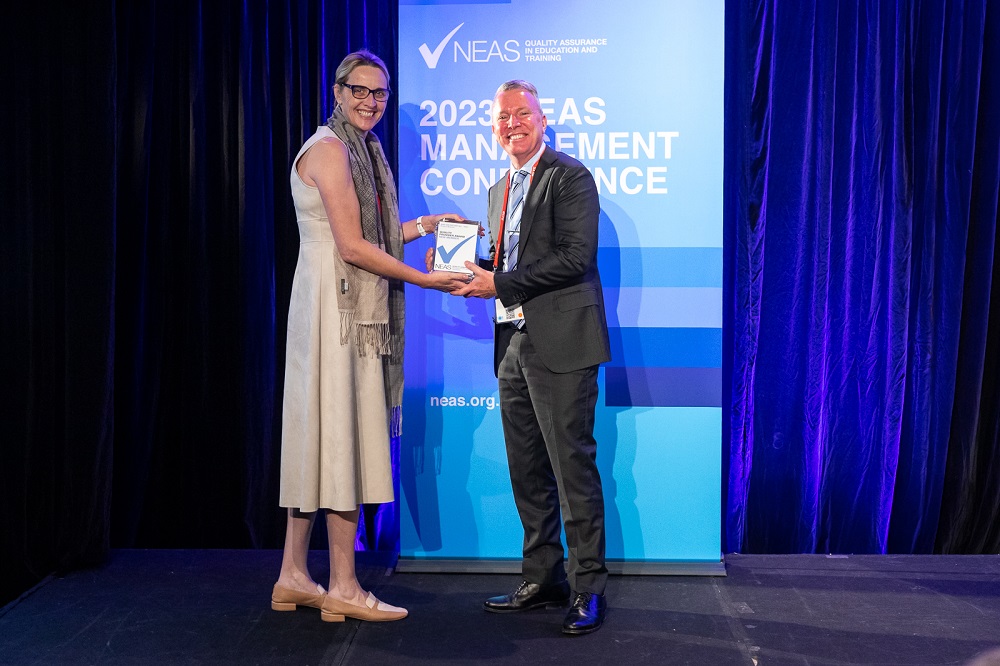 Accordingly, HSU has completed the 2023 Self-Assessment Report with the NEAS Quality Assurance Organization – Australia. The Self-Assessment process includes reviewing ongoing teaching activities and planning for future continuous training improvement. Through the assessment process, the school has demonstrated its ability to present continuous improvement plans that focus on the quality principles of the teaching, learning and assessment areas.
Hoa Sen University is a leading university in Vietnam with 32 years of establishment and development. The university offers undergraduate and graduate programs in a variety of fields, including business administration, finance, marketing, hospitality, communication, design, social sciences, logistics and information technology. In 2022,
Hoa Sen University is the first university to achieve the NEAS Accreditation Certificate. HSU is highly appreciated for being always up to date and thorough in implementing teaching activities. Thus, in 2023, HSU continues to be the only university to achieve this certification.
HSU's English for International Communication program is divided into 6 levels, training using 100% English, including lectures and exercises for 4 skills of listening, speaking, reading and writing. The goal of the program is to equip students with a solid foundation of knowledge and English skills to serve as a supporting foundation to improve knowledge, hone specialized skills, and confidently communicate in study and in domestic and international working environment.
With this certificate, Hoa Sen students can study in an international environment, ensuring English output. In particular, the HSU Communicative English Program is included in the training schedule, at no extra charge.
The National English Language Teaching Accreditation Scheme (NEAS) is the leading independent organization for assessing the quality of English language teaching worldwide with over 200 members in Australia, Asia Pacific and the Middle East.