Exhibition "Culture of patterns" bold of Tay Nguyen characteristics of students of Hoa Sen University
With props such as gongs, T'rung instruments, wine can … and typical costumes and cuisine of Tay Nguyen, the students of the Faculty of Tourism – Restaurant – Hotel recreated a cultural space rich in mountains and forests right at Hoa Sen University (HSU) through the Exhibition of Pattern Culture.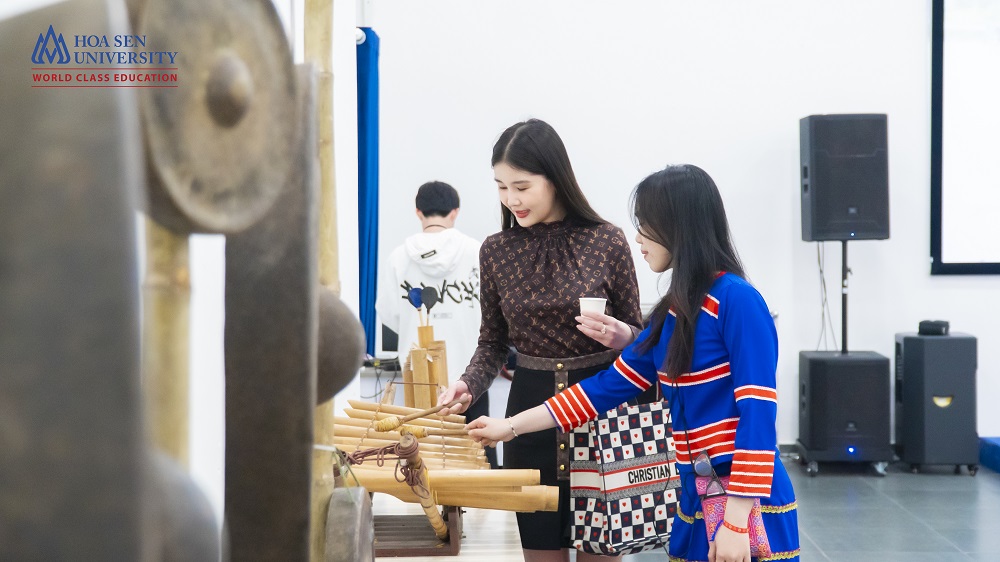 On March 3, the Exhibition of Pattern Culture was held at Thanh Thai HSU campus. This is the closing event of a group of students from MICE Management class from the Faculty of Tourism – Restaurant – Hotel HSU.
The exhibition "Culture of Patterns" recreates the Tay Nguyen cultural space with the desire to spread profound cultural values through the patterns from tools, costumes, cuisine as well as the long-standing national culture of the highlands of Ba Na, Jrai Ede, Co Ho, Ma, Xo Dang, and M'Nong. Attending the exhibition, viewers can experience food and drink as well as enjoy ethnic music and interesting activities such as: Can wine, salt of weaver ants, smoked meat with black bamboo shoots, dried fruits….Specially, the solo performance of T'rung by artist Cao Ho Nga, who is also a parent of Hoa Sen University, made the exhibition space more bold of Tay Nguyen characteristics.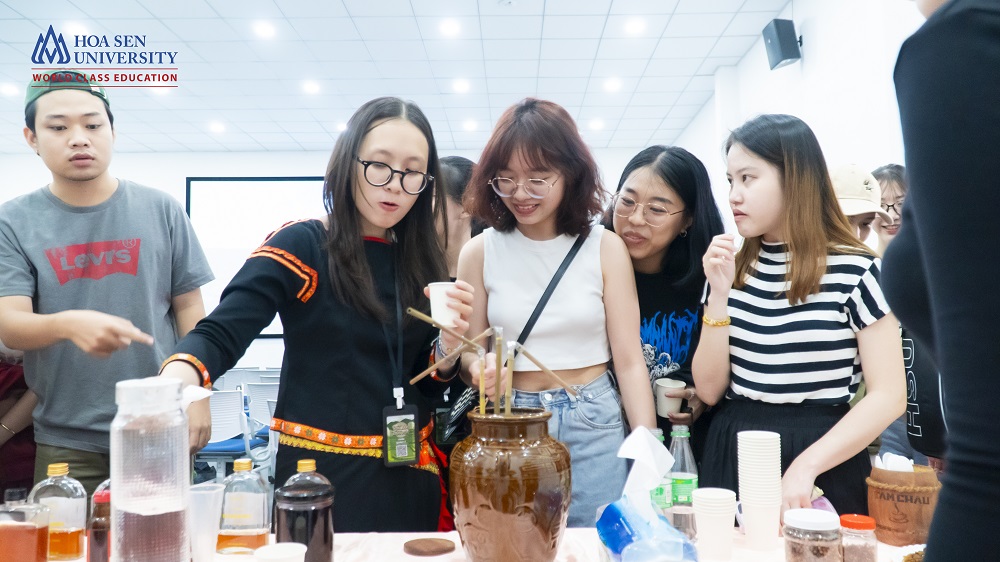 At the exhibition, the students of Tourism Service Management also played the role of "guides" with the costumes of Tay Nguyen to introduce the landmarks, lands, culinary specialties and culture in 5 provinces in Tay Nguyen, including Dak Lak, Dak Nong, Kon Tum, Gia Lai, Lam Dong. "Visitors" attending the exhibition not only enjoy the food, ethnic musical instruments but also gain useful information about these places.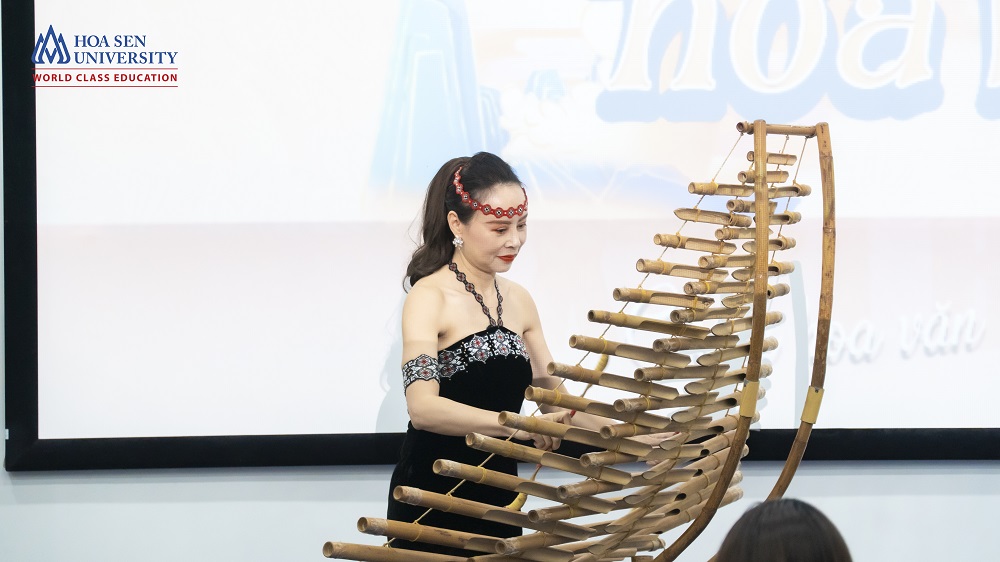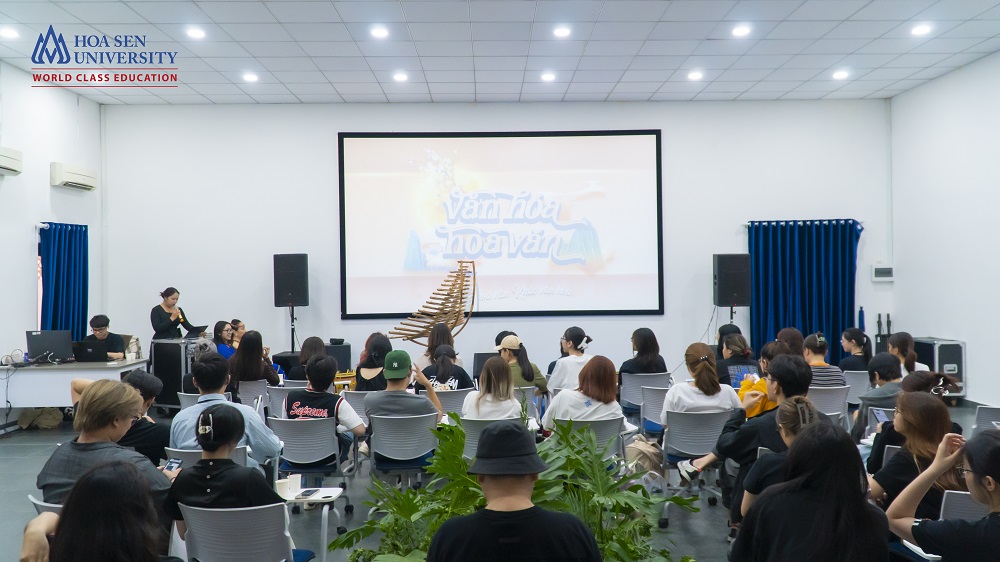 More than a subject, exhibition activities such as "Culture and Patterns" are an opportunity for students to organize tourism events by themselves and at the same time learn about the culture, cuisine and people of different regions and spread those values to many people.