Hoa Sen University welcomed representatives of QS Stars
On March 09, 2023, Hoa Sen University (HSU) welcomed representatives of QS Stars (United Kingdom) to visit and have a meeting at the main campus.
HSU was delighted to welcome two QS Stars representatives, Mr. Samuel Ang and Mr. Jeroen Prinsen, Regional Director of Asia and Head of Asia Pacific respectively. From HSU, Dr. Phan Thi Viet Nam, Vice – President along with the two Deputy Heads of the Office of Testing – Quality Assurance attended the meeting.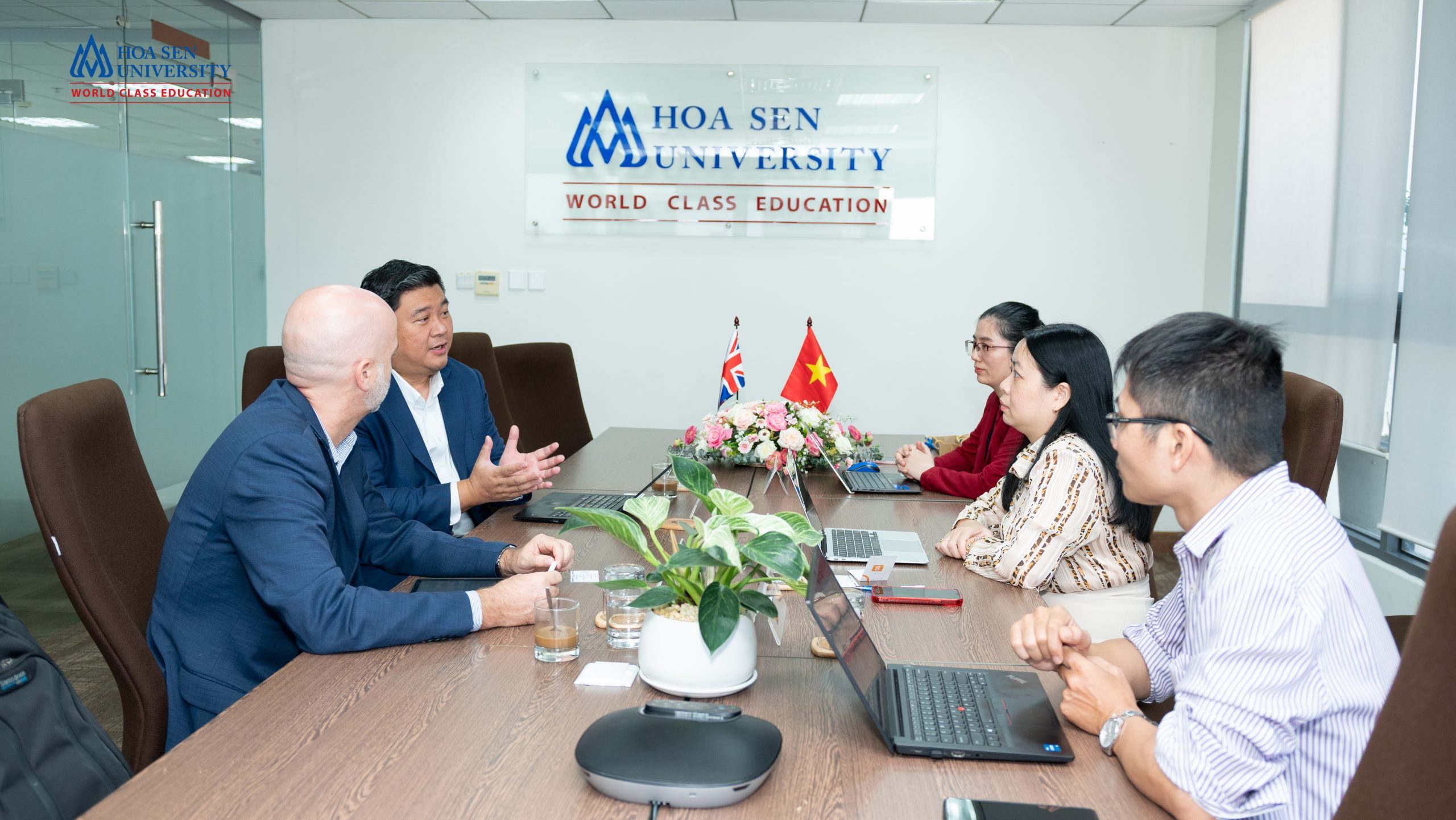 Mr. Ang and Mr. Prinsen have informed HSU of interesting news on the upcoming QS Stars activities, such as the Upcoming release of the QS Subject Rankings in March 2023; Updates of QS Rankings Cycle and Methodology; Trends of Vietnamese universities on QS Rankings; Re-Audit for the next cycle.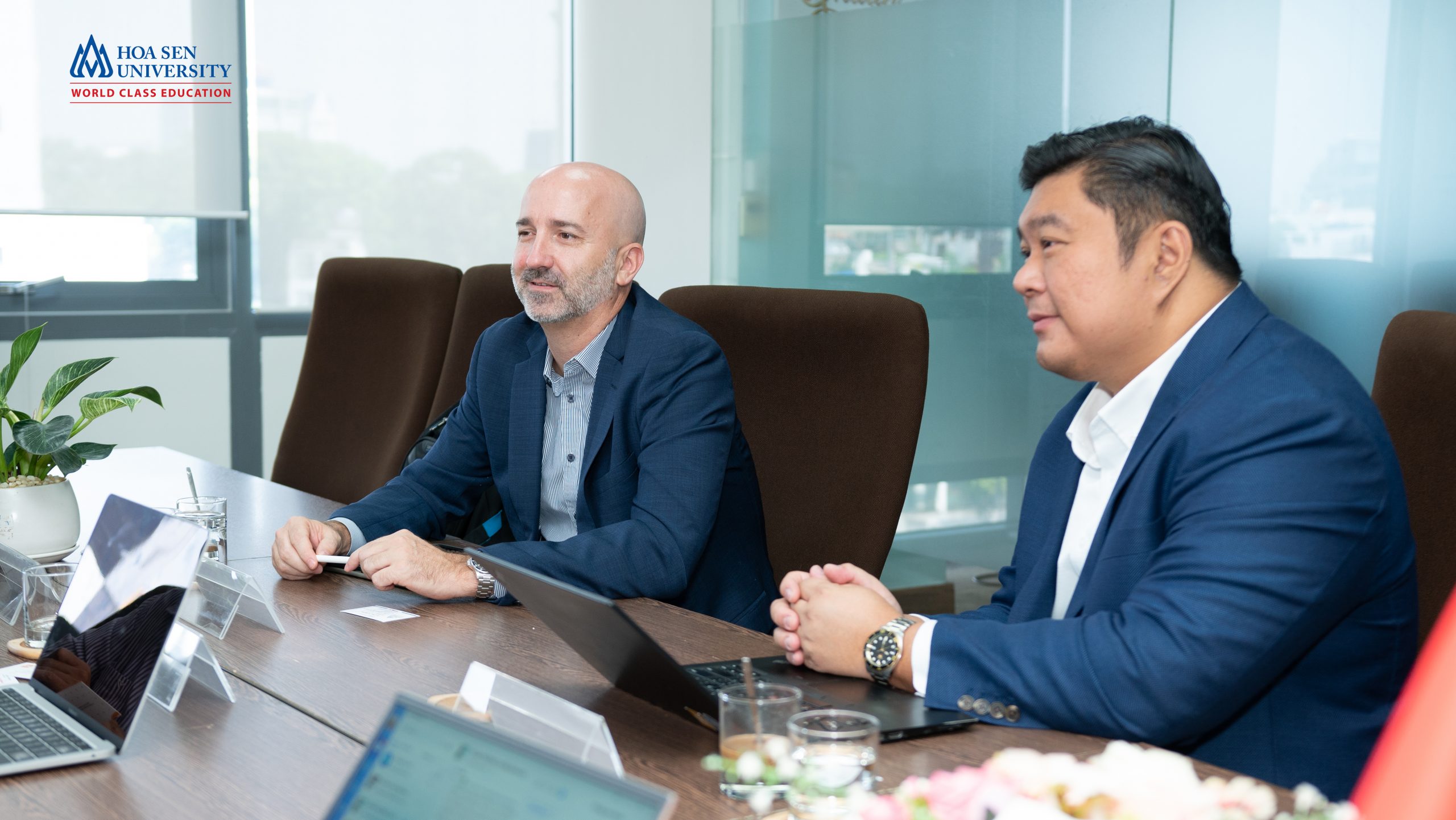 Furthermore, the two parties addressed the topic of brand and reputation management, as well as other future collaborations. There is also a talk about senior management speaking opportunities at QS Conferences in 2023/2024.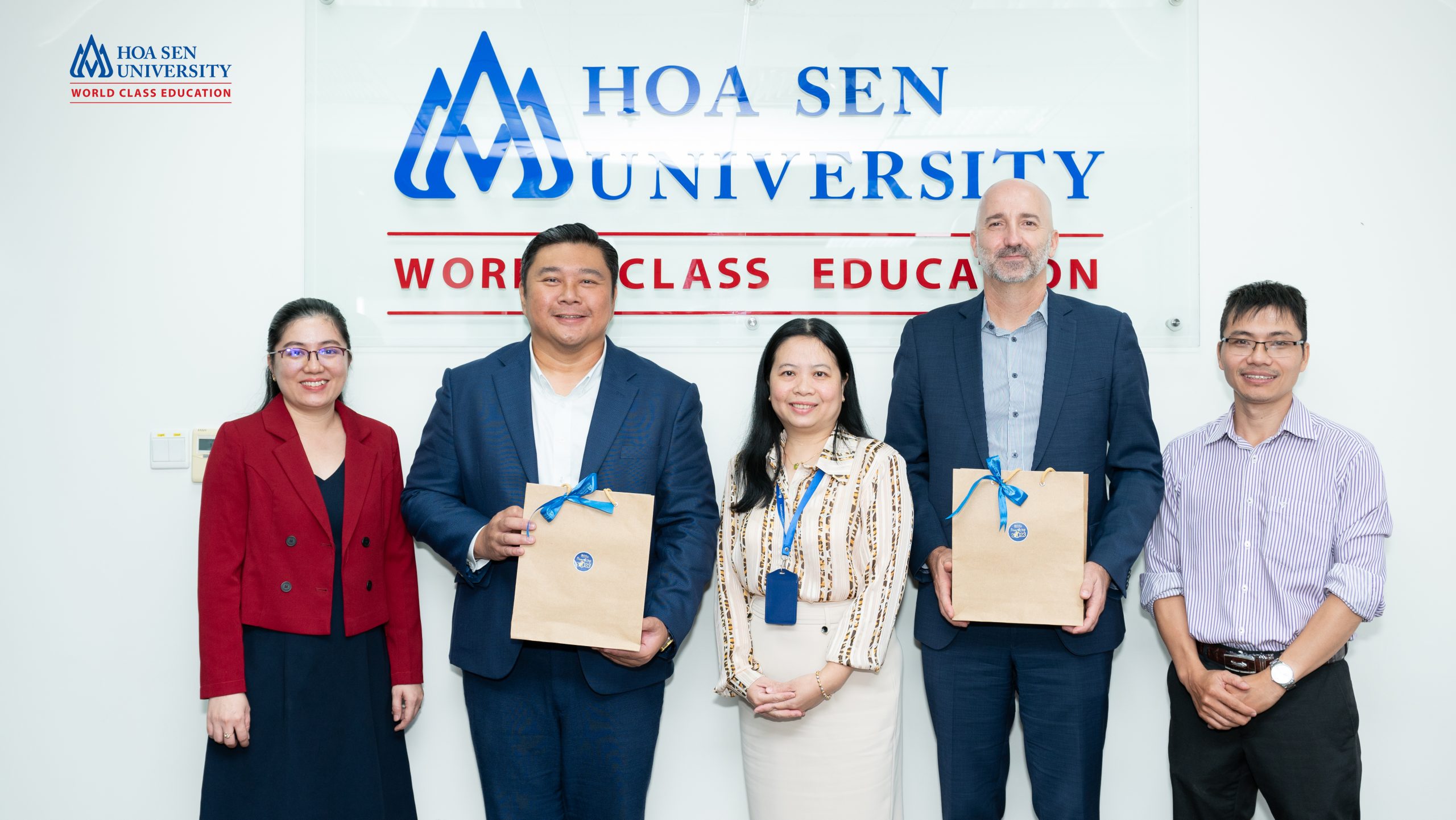 Previously, HSU was rated 4 stars by QS Stars on its first audit time, making it the first university in Vietnam to do so. There are also two categories rated a maximum of 5 stars: employability and arts and cultures.
* QS Stars is the renowned university rating system from the United Kingdom. It uses a comprehensive and in-depth framework to rate and compare university performance across a broad range of key criteria. QS Stars is designed to provide valuable insights into areas of strength and weakness, driving best-in-class standards in higher education. In 2021, Hoa Sen University was honored to be rated 4 stars right at the first audit, with the employability and arts and cultures categories receiving the highest rating of 5 stars.