The consulate general of the United States of America in HCM City visits and works at Hoa Sen university
On January 25, 2022, Mr. Anthony "Tony" Jones – Attaché for Culture – Information – Education of the US Consulate General and the delegation visited and worked at the headquarters of Hoa Sen university. Welcoming the delegation were Dr. Phan Thi Vietnam – Vice President and leaders, head of the Office of Research Affairs and International Relation.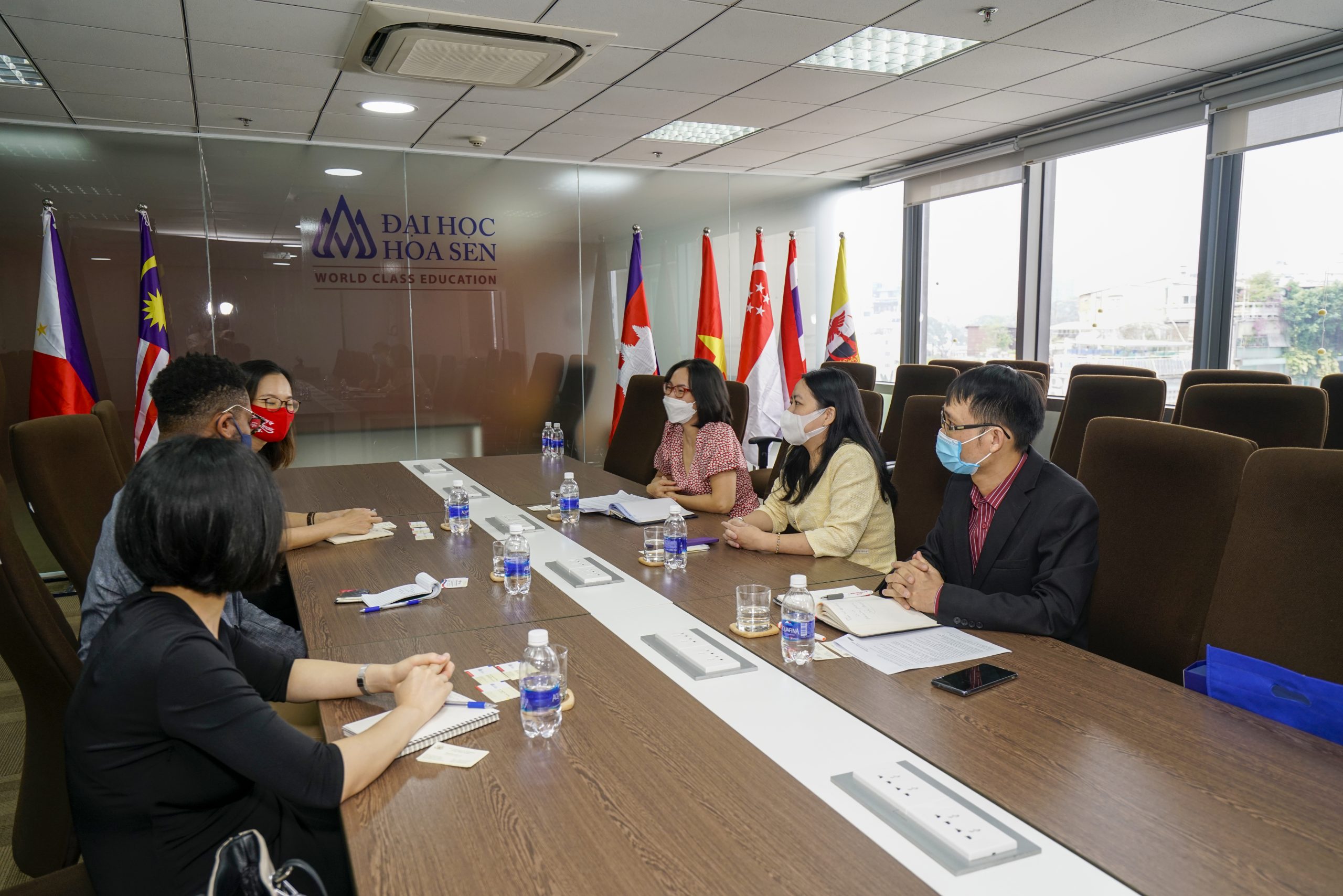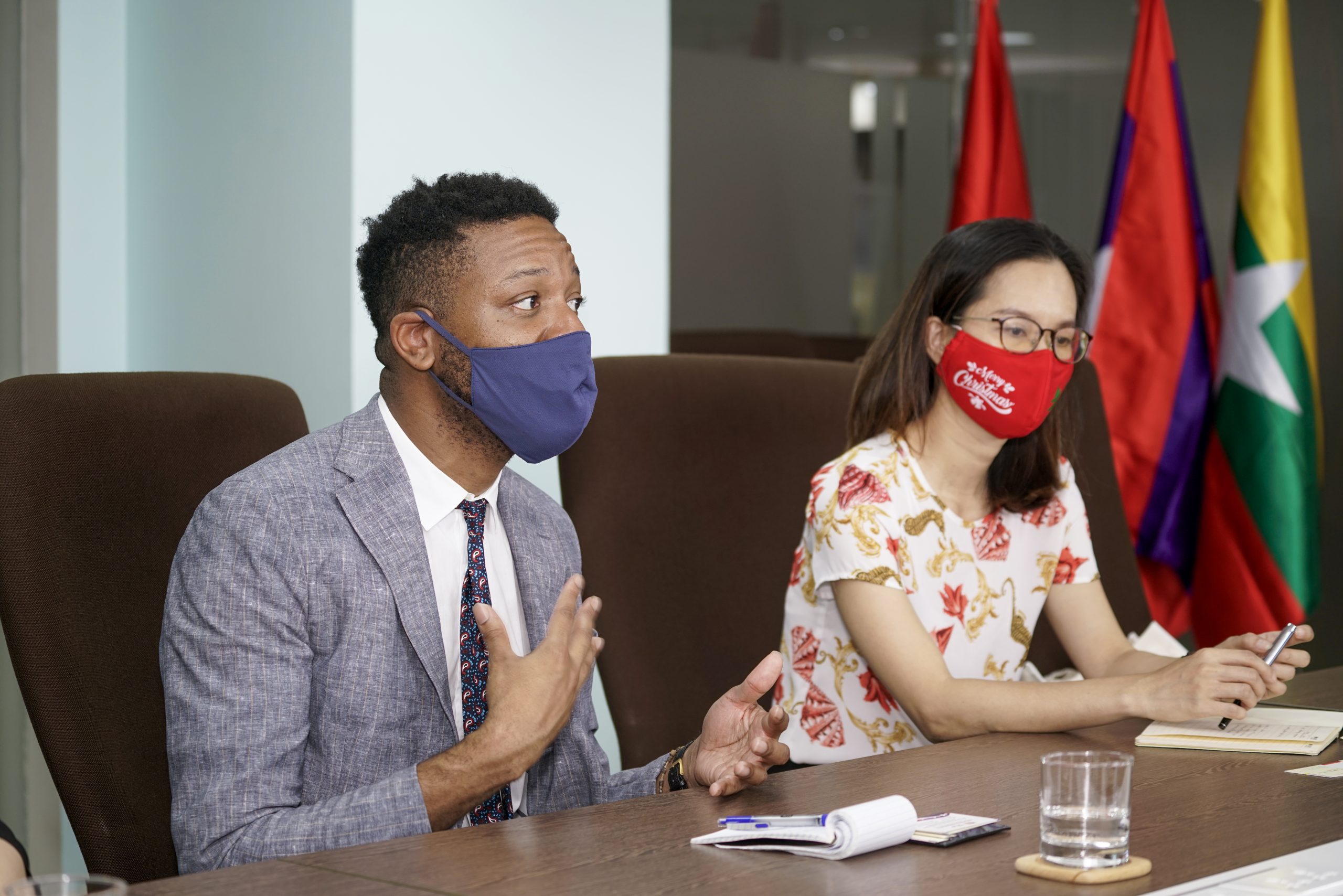 Appreciating Hoa Sen University as one of the few prestigious private universities in Vietnam that has Liberal Education modules in all training programs and majors in American Studies, Mr. Anthony "Tony" Jones expressed his special interest and pleasure in the cooperation between the US Consulate General and Hoa Sen University in the fields of cultural exchange, education, training and experience for both Lecturers and Students.
Referring to the fact that Hoa Sen University is in the process of becoming an international standard bilingual university from the academic year 2022-2023, Dr. Phan Thi Vietnam said, the school is and will deploy training programs, courses, talkshows, seminars, … completely in English. Therefore, the cooperation with the US Consulate General this time is very necessary and meaningful for both sides.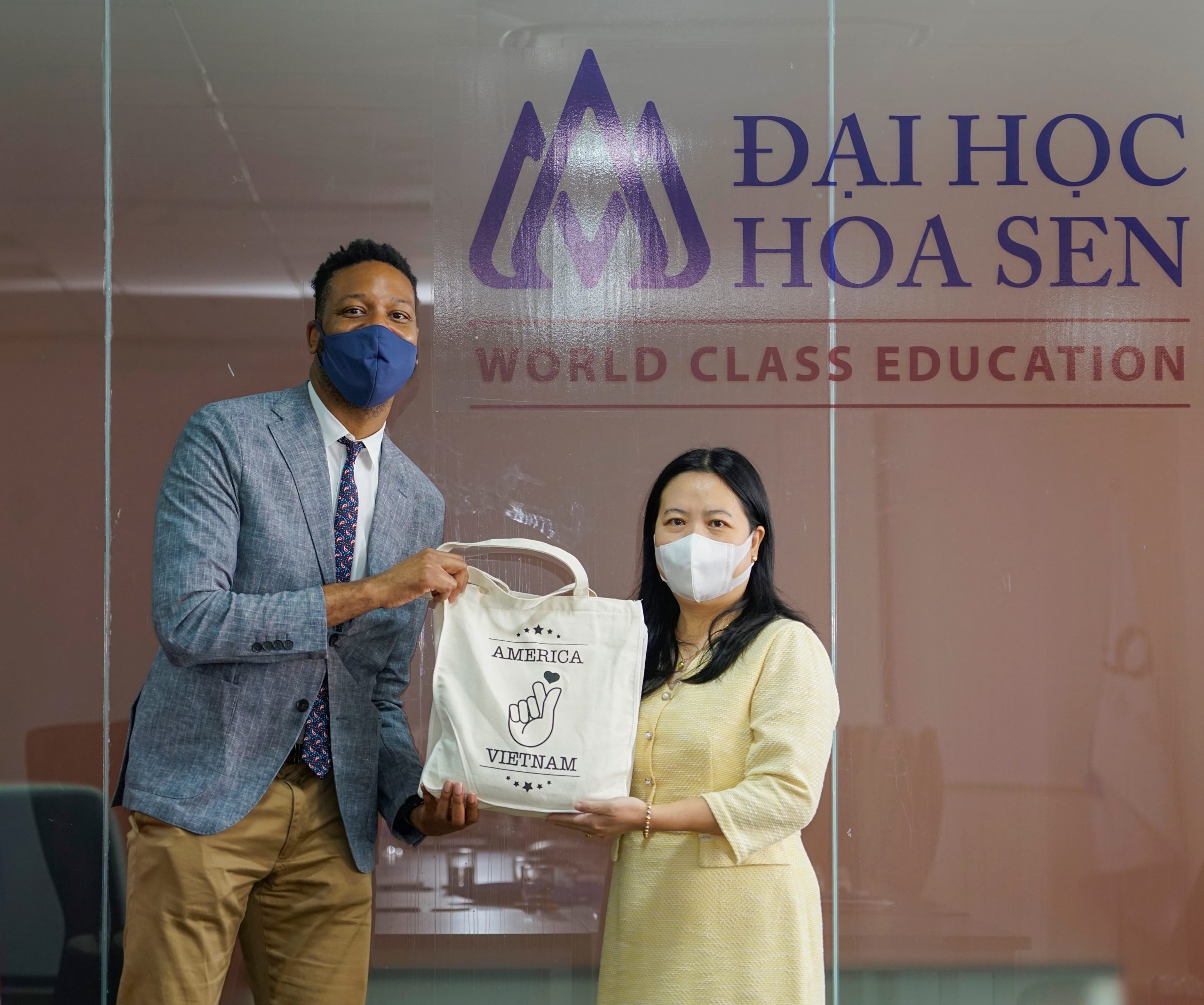 Through the meeting, the two sides realized that there is a lot of potential for cooperation in the near future, such as: organizing cultural and educational seminars; inviting experts and scholars from the United States to have a speak at Hoa Sen University; setting up "American Corner" at the Library of Hoa Sen University; connecting with universities in the United States to promote the exchange of Lecturers and Students and training programs of both sides…