[Photo] Beautiful moments at the military semester of students K21 HSU
The military semester of the 2021 (K21) students of Hoa Sen University (HSU) has ended after 3 weeks of exciting experiences.
On February 7, 2023, 500 students of class K21 had an opening ceremony at Ton Duc Thang National Defense Education Center – an associate teaching unit of HSU. 500 students are divided into 6 companies with alternating theoretical and practical classes. After 3 weeks of learning knowledge and basic military skills training courses, the military semester has ended with many memorable moments.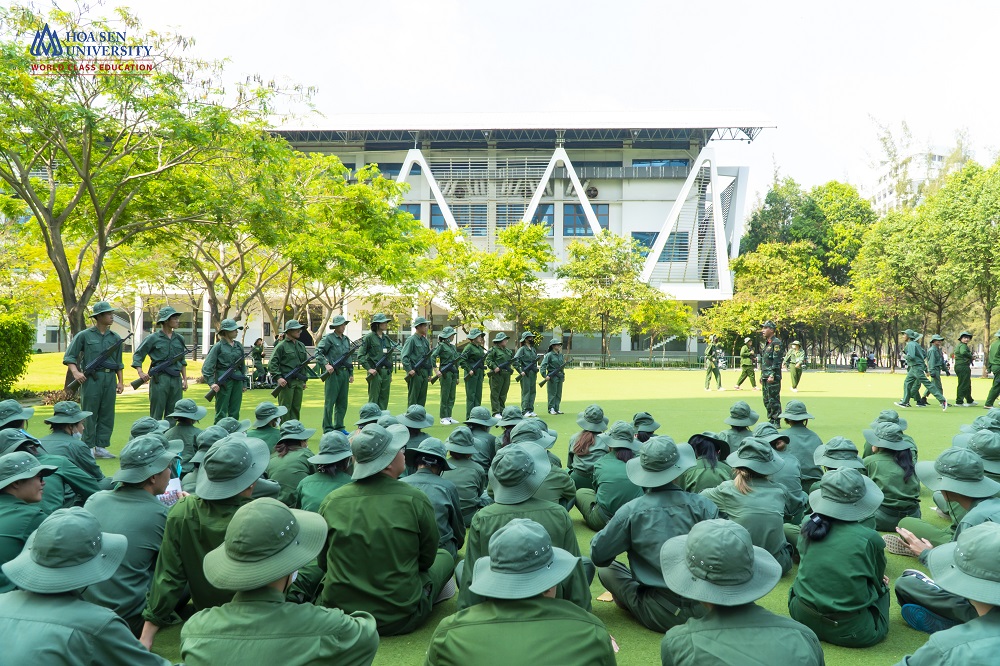 If the school days are free to wear and comfortable, the military semester is an opportunity for students to experience the disciplined environment of the military. In addition to theoretical and practical lessons in class, in the morning, students have to wake up at 4.5 am to exercise, eat, go to bed, march, and do extracurricular activities on time. In addition to stressful classes, students also participate in many collective activities such as cultural contests, football tournaments, etc. between the companies.
Wearing a military uniform, wearing a beanie hat, holding a gun to practice, the excellent students have been "played" as real soldiers on a daily basis. It is these rigorous but new experiences that have helped more than 500 students of K21 have unforgettable marks in this year's military course.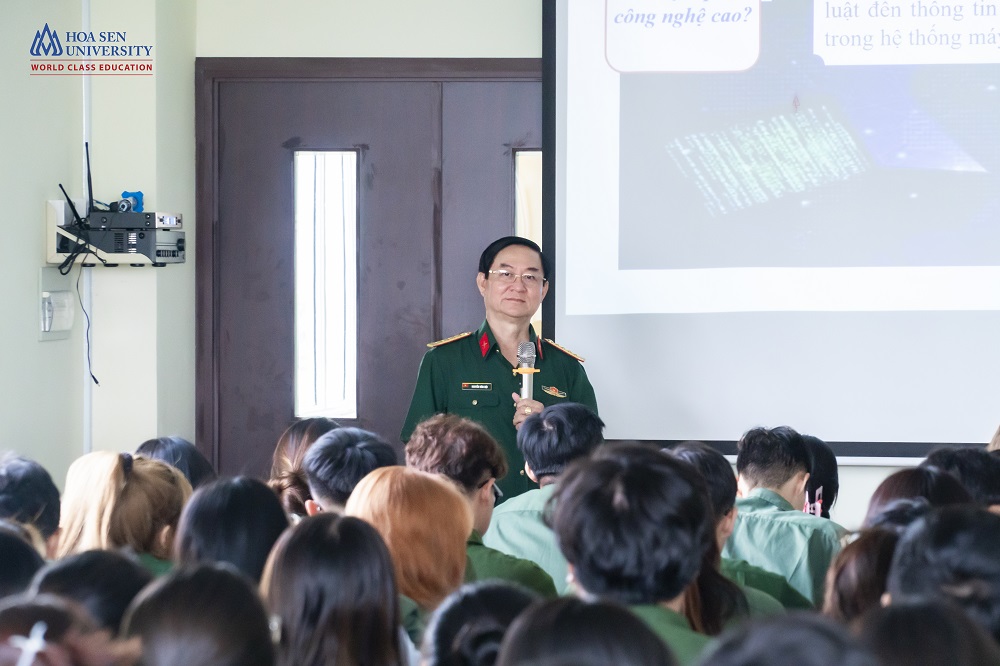 Vu Minh Thy, a second-year student majoring in Real Estate, shared: "At first, I was a bit unfamiliar with the hours and regulations and principles here. However, gradually, I also got used to this environment, made many new friends and especially became much more independent when doing everything by myself. The biggest thing I learned through the military semester was self-discipline and independence."
Let's look back at some beautiful moments in the military semester of K21 HSU: