HSU students are recruited by the world's leading HR Consulting and Recruitment Group
Recently, students of Hoa Sen University (HSU) had a talk on "Secrets of conquering employers – Sharing from leading human resources experts" by the Department of Human Resource Management, Faculty of Economics – Organizational management. Interestingly, after the talk, students were interviewed and directly recruited into ManpowerGroup Vietnam – One of the world's leading HR consulting and recruitment corporations.
The program was attended by Ms. Vo Thi Bich Thuy – Manager Perm & Consulting at ManpowerGroup Vietnam. During the more than two hours of discussion, Ms. Thuy shared many useful tips to help students easily pass the CV and impress employers.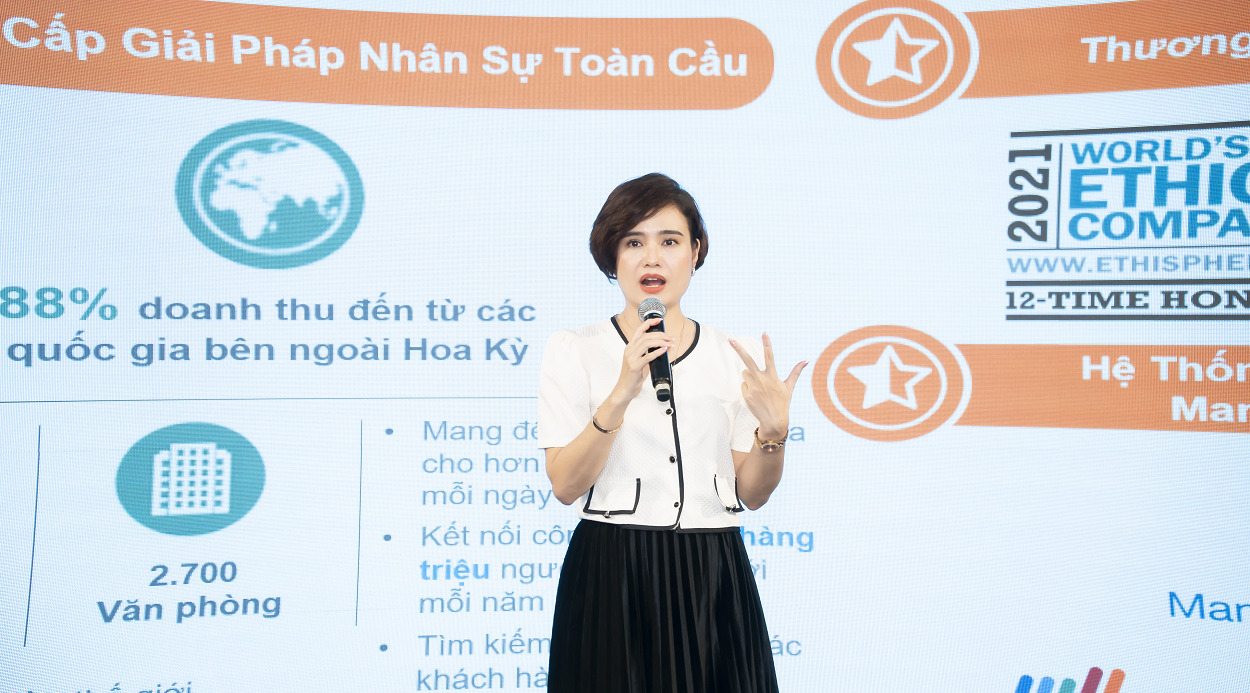 As a person with more than 10 years of experience working in the field of human resources consulting at ManpowerGroup Vietnam – the world's leading Human Resources Consulting and Recruitment Group as well as having participated in many career guidance programs for students, Ms. Thuy clearly understands the employer's wishes and difficulties in finding suitable positions of candidates.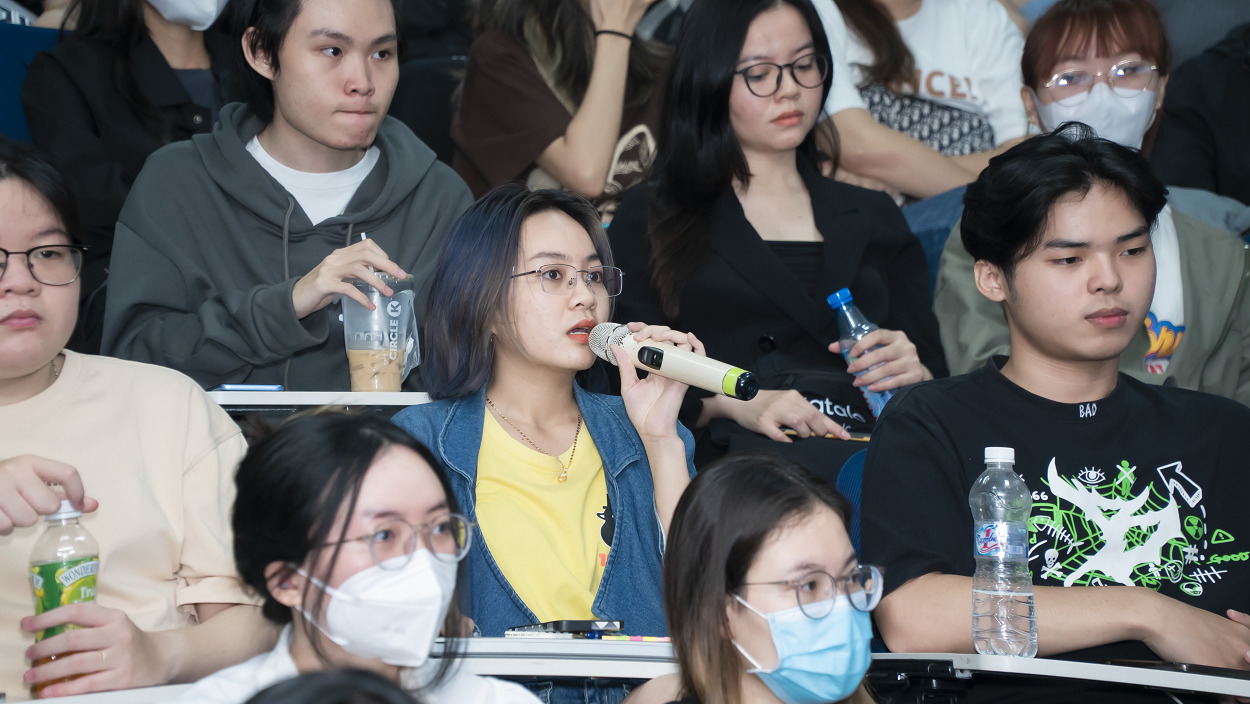 Through this seminar, Ms. Bich Thuy had useful sharing about the current recruitment market, salary, recruitment process, and tips and guidance from experts on how to write a professional CV to impress recruiters.
In addition, the students learned how to write a complete CV from choosing a profile picture, presenting career goals to the mistakes that a candidate often encounters when writing a CV, etc. At the same time, you are consulted and helped to modify CV directly by mentoring from experts at ManpowerGroup Vietnam, thereby drawing experiences in writing CVs to apply to leading companies and enterprises in the country later.
In particular, through the recent seminar, ManpowerGroup Vietnam also held a session to select a talented student who passed the first recruitment round. Unfazed by questions from experts, Chung Hien Khang – 3rd year e-commerce student excellently passed the direct interview questions with Ms. Bich Thuy and received the "golden ticket" to join ManpowerGroup Vietnam.