HSU had a cooperation agreement with Professional Leader Golf Club (LP Golf Club)
Recently, at the headquarters of Nguyen Van Trang, HSU had an intimate meeting and exchanged strategic cooperation with LP Golf Club. Receiving the delegation of LP Golf Club, there were the participation of: Assoc. Prof. Dr. Vo Thi Ngoc Thuy, President of Hoa Sen University; Dr. Nguyen Thi Hien Thanh – Project Manager to open Sports Economics, Deputy Director of Hoa Sen Academy.
On the side of LP Golf Club, including:
LS Nguyen Van Loc, Chairman of LP Group Holdings, Chairman of LP Golf Club
Mr. Pham Minh Toan, CEO of Time Universal, General Secretary of Elite Golf Network – Member of LP Golf Club
Mr. Nguyen Quoc Cuong, CEO of USIS Vietnam, Vice President of LP Golf Club
Ms. La Bich, CEO Princess Beauty & Executive Board of LP Golf Club
Mr. David Nguyen, General Secretary of LP Golf Club
Ms. Le Kieu Ngoan, CEO & Golf Coach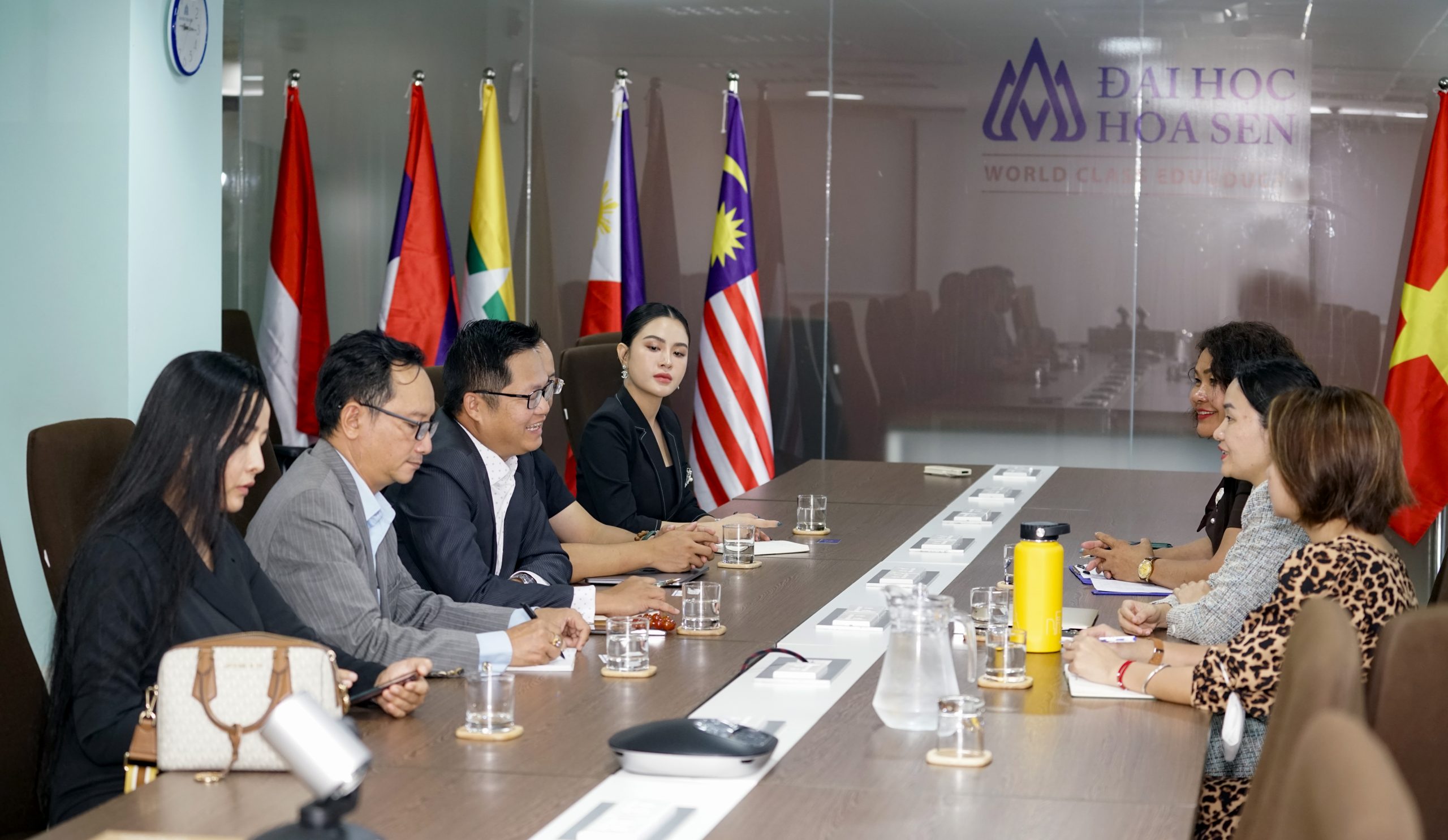 The meeting on the future cooperation exchange of the two sides, including the main ideas:
Elite Golf Network is a network of business clubs, upper class and amateur golfers in Vietnam. The cooperation will bring benefits in terms of modern sports and expertise, thereby contributing to improving the training quality of HSU students and providing high-quality human resources for society.
Create a professional environment for students to exchange experiences, visit and learn about Golf.
Improve the quality of training and skills for the younger generation of students. Improve the knowledge and practical experience for students, helping them to equip themselves with specialized knowledge about Golf and other modern sports; and professional skills suitable to the job requirements in the industry.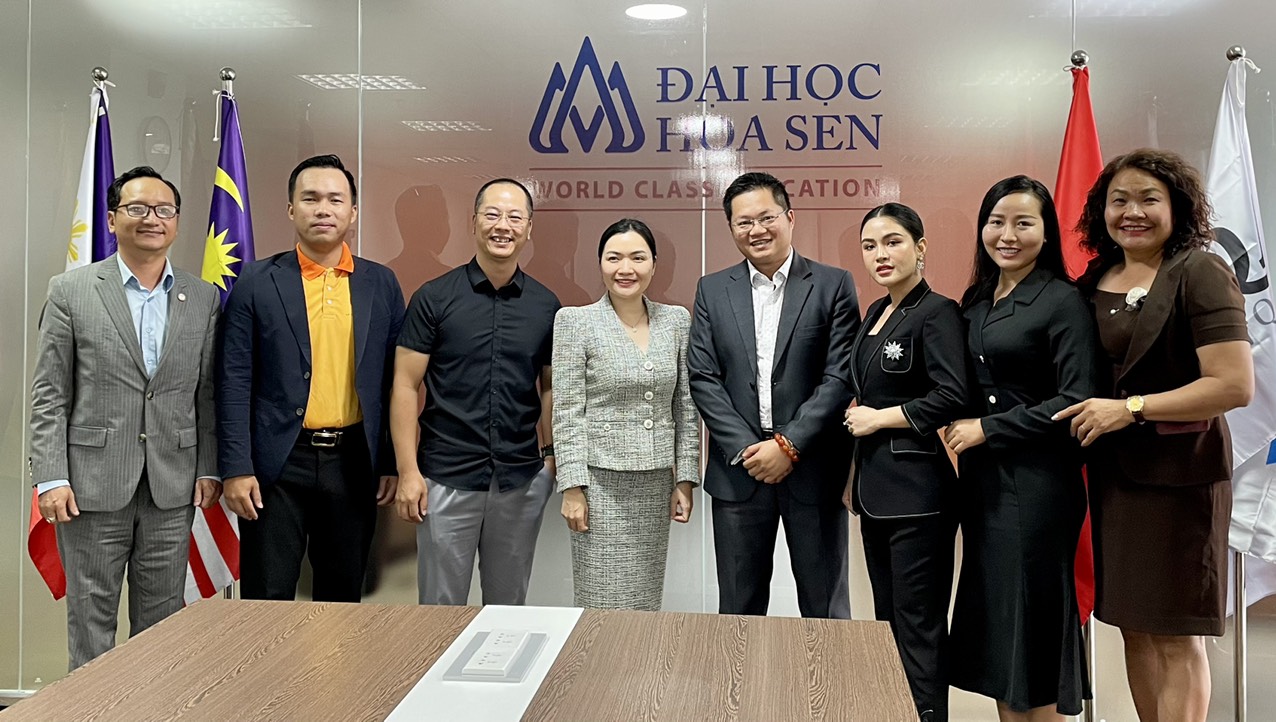 Hoa Sen University is an applied training environment, besides respecting differences, increasing vivid experiences for students, The school also focuses on building the entrepreneurial spirit, developing sports that bring physical and mental health.