Hoa Sen University signed a cooperation agreement with Thanh Nien Newspaper on Communication – Marketing training
In the afternoon of 11/7, at Thanh Nien Newspaper Editorial Office, Hoa Sen University (HSU) and Thanh Nien Newspaper had a meeting, exchanged and signed a memorandum of cooperation to promote training and communication activities.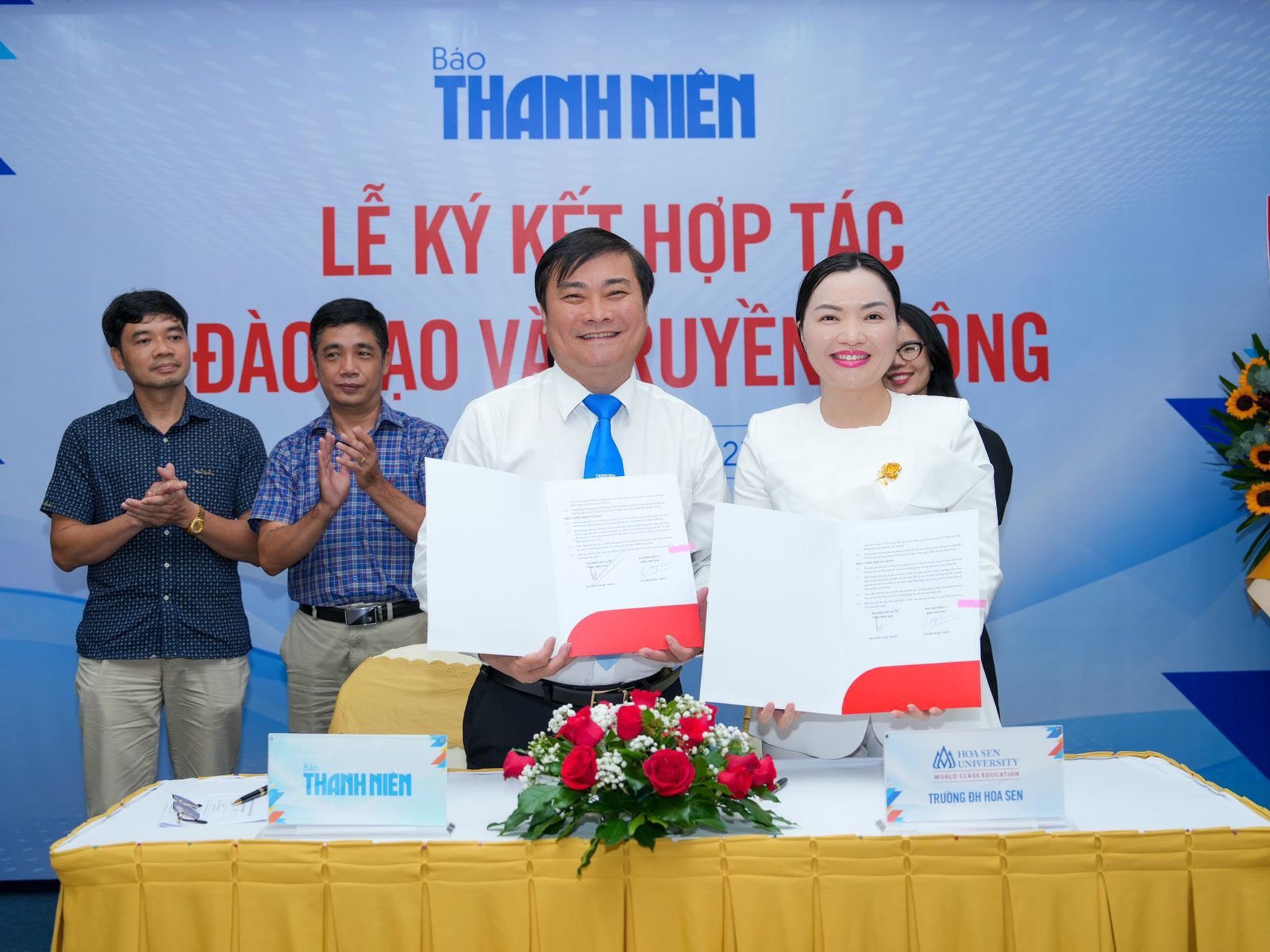 Speaking at the signing ceremony, Mr. Nguyen Ngoc Toan expressed: "Thanh Nien newspaper and universities have had a supportive cooperation for many years, but this is the first time we have developed a long-term cooperation plan. We want schools to share with Thanh Nien the motto: Chivalry, kindness, humanity and trust".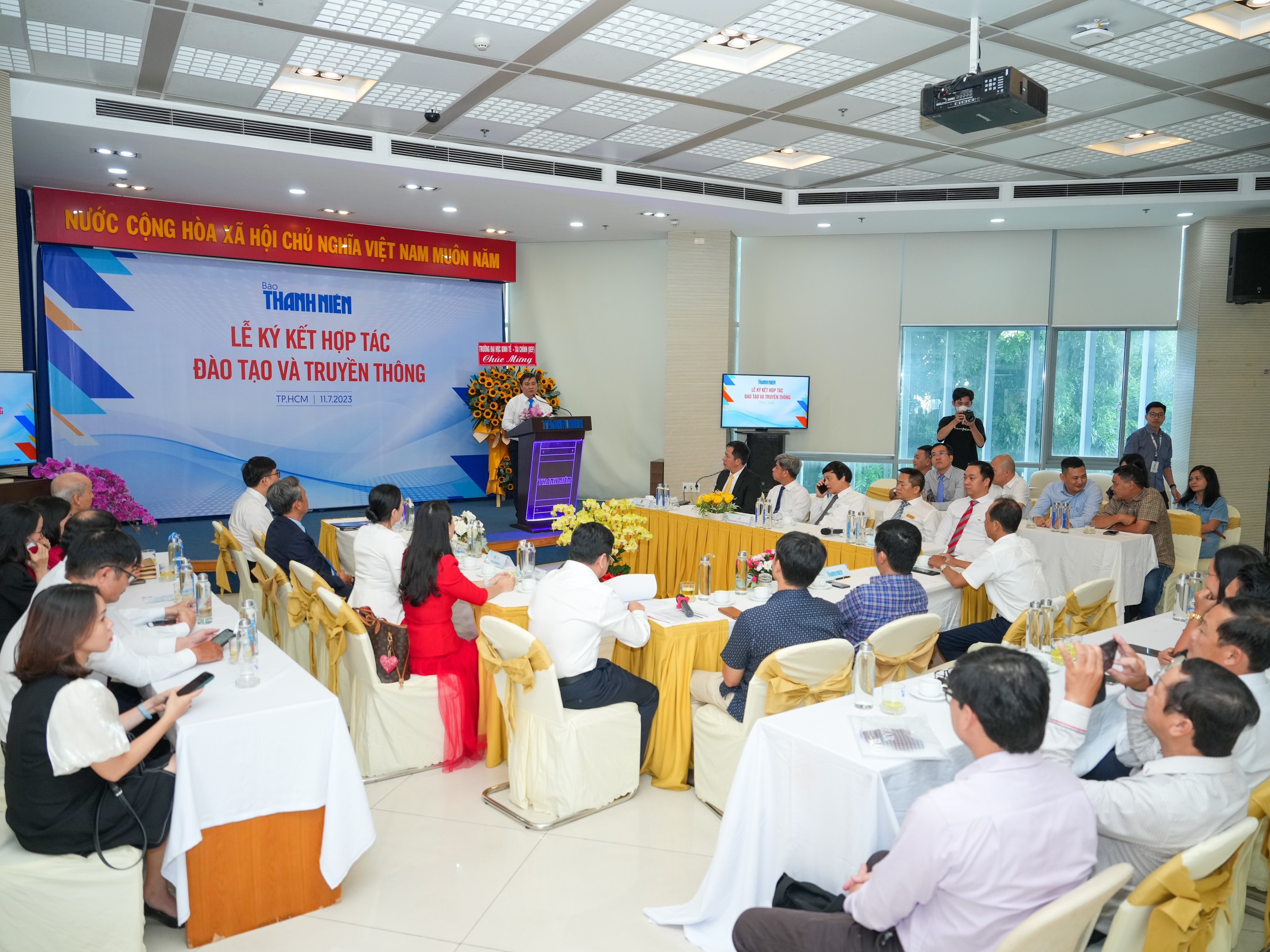 Assoc. Prof. Dr. Vo Thi Ngoc Thuy hoped that through the signing of this cooperation, the university would work with the newspaper to train quality human resources in the field of communication. At the same time as the philosophy of liberal education, the school not only receives support in university studies for young people who are disadvantaged but still excel in their studies, but also ready to accept jobs.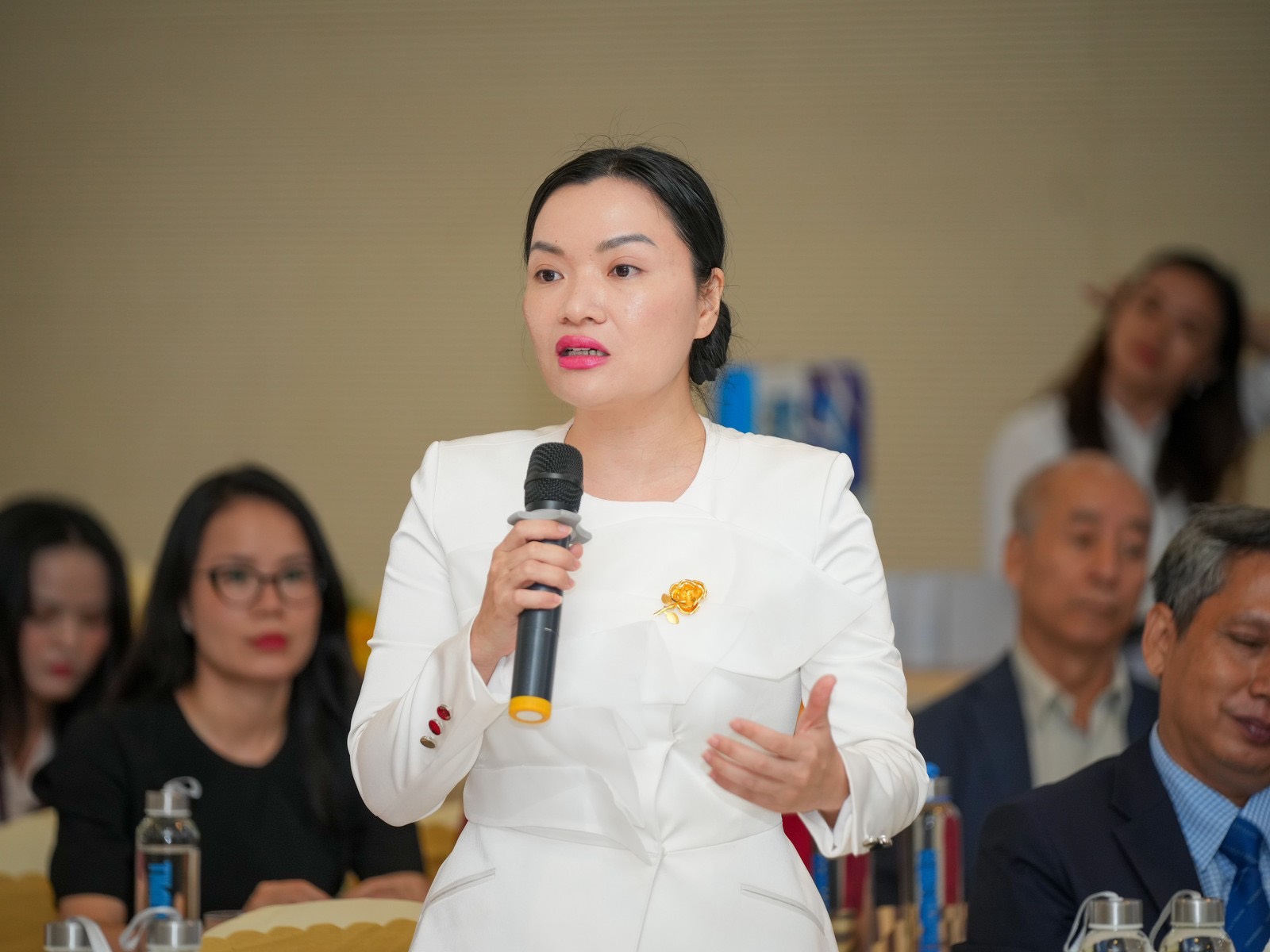 Some of the cooperation content includes:
Introduce lecturers and visiting rapporteurs according to the needs of the school and the practical ability of newspapers to serve training goals.
Contribute to relevant training programs.
Introduce experts/journalists/reporters/editors of Thanh Nien newspaper to serve as judges, mentors/mentors in academic competitions and events organized by the school.
Coordinate and plan practical seminars for students with the participation of journalists/reporters/editors of Thanh Nien Newspaper.
Priority is given to students of the school to participate, coordinate organizational work, serve logistics, support communication… in major Thanh Nien newspaper events, as part of practical skills.
Arrange plans for students of all majors of the school to intern in appropriate departments and representative offices of Thanh Nien newspaper across the country.
Priority recruitment is given to students of 7 schools.
Schools will introduce and prioritize inviting leaders, lecturers and scientists of the university to participate as speakers to express professional opinions in seminars/talkshows/seminars/topics/events and article content organized by Thanh Nien Newspaper.
Lecturers of schools are supported to exploit documents and materials from the Documentary Information Center of the newspaper to serve research and teaching.
Schools will reduce tuition fees or provide appropriate scholarships for students who are members of the Covid 19 orphanage program "Go on with your children" sponsored by Thanh Nien Newspaper when they are admitted to the school.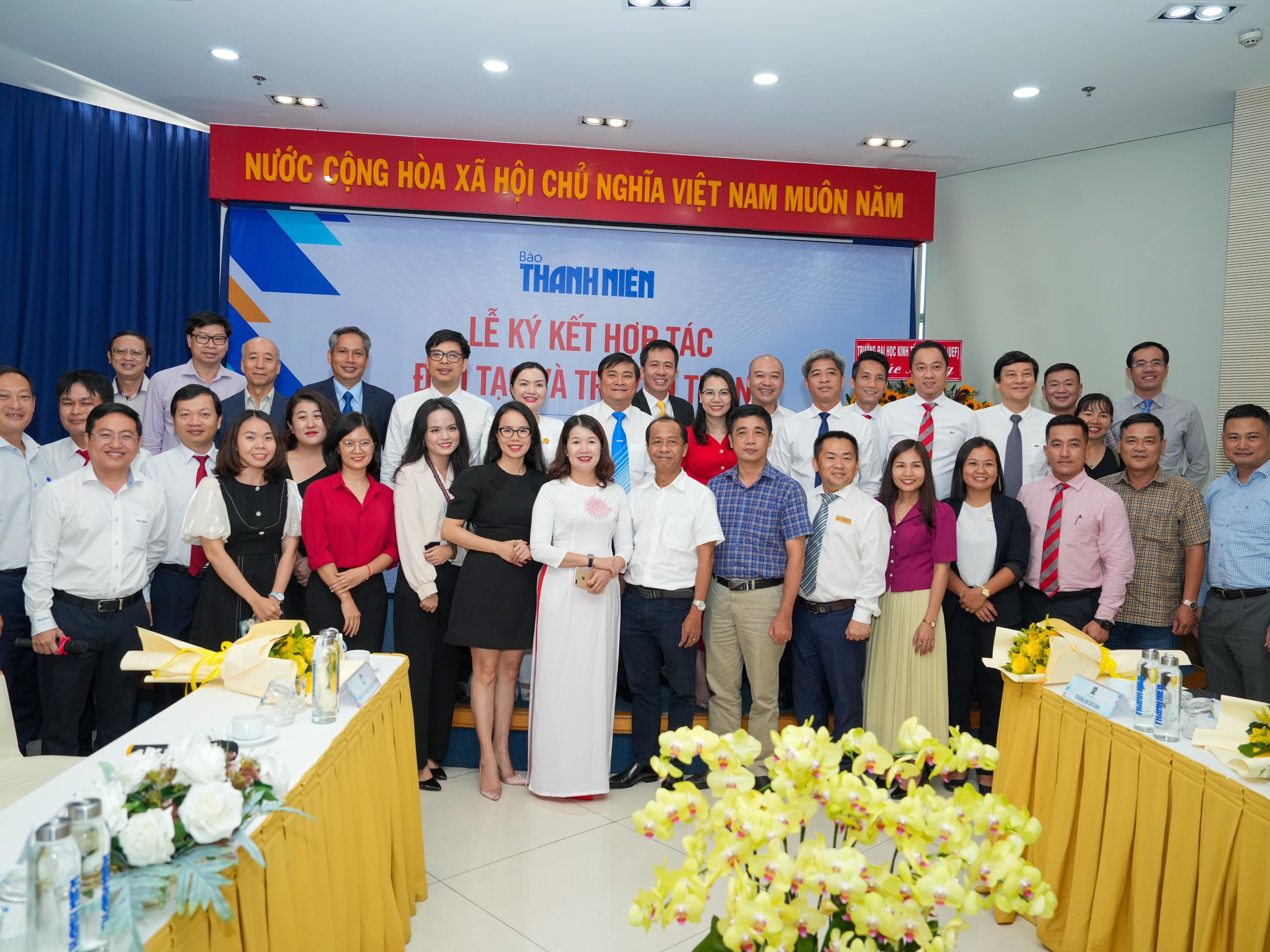 By cooperating with Thanh Nien Newspaper, HSU students in the field of Communication – Public Relations – Event Management will have the opportunity to experience studying, interning and working at one of the leading journalism agencies in the country. From there, contributing to improving the quality of human resource training and developing value-creating activities for the community.