The opening ceremony of the 2023 Exam Season supporting program: HSU with you – Breaking all limits
This morning, June 24, 2023 at Le Hong Phong High School for the Gifted, HSU's volunteer soldiers were excited about the launching ceremony of the 2023 Exam Season supporting program.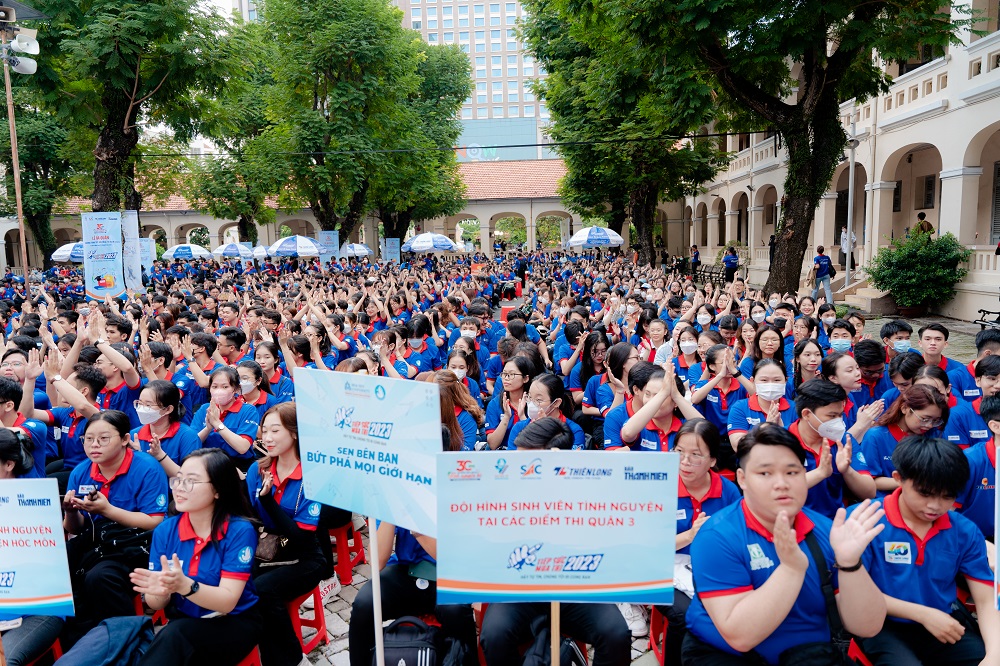 2023 is the 27th year of the program to support candidates for university and college entrance exams (1997 – 2023) and 22 years of the "Exam season supporting" program (2001 – 2023) being replicated nationwide. This year, the Vietnamese Student Union of Hoa Sen University with the slogan: "SEN WITH YOU, BREAKING ALL LIMITS" will accompany the students at the high school graduation exam sites in Ho Chi Minh City.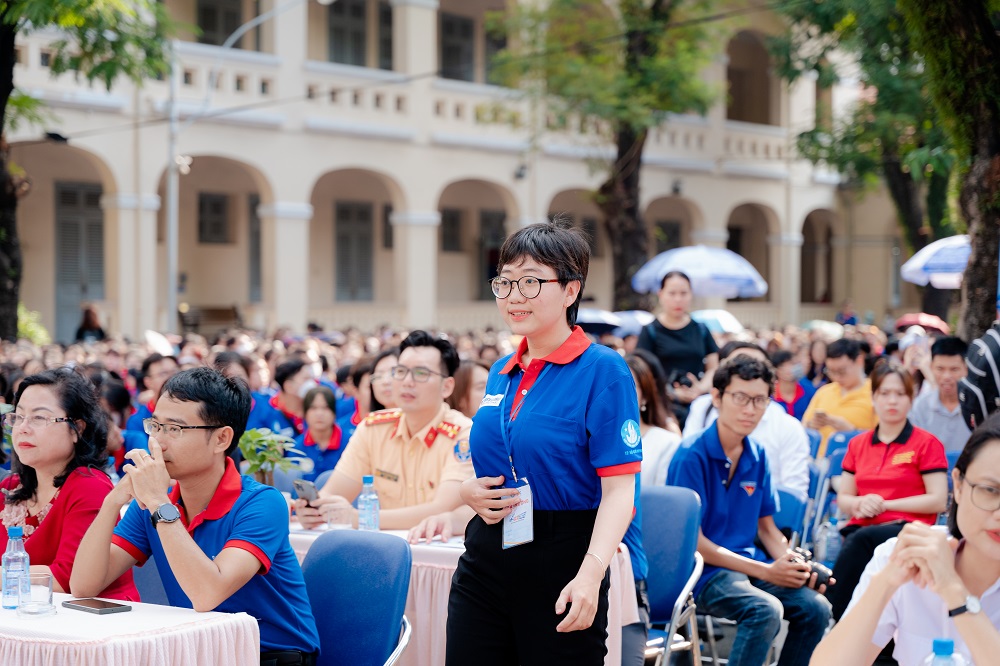 Then, on the afternoon of June 24, 2023, at Hall 903 of Hoa Sen University, a military meeting of the 2023 Exam Season supporting program was held, with the participation of more than 200 volunteer students. The youth of the volunteer students made the atmosphere more cheerful and enthusiastic than ever.
This year, the team of students volunteering for the HSU Exam Season Relay program will support candidates directly in Ho Chi Minh City, including 09 test points as follows: Ernst Thalmann High School; Le Loi Secondary School; Duc Tri Secondary School; Tran Van On Secondary School; Dong Khoi High School; Luong The Vinh High School; Vo Truong Toan Secondary School; Kien Thiet Secondary School; Doan Thi Diem Secondary School.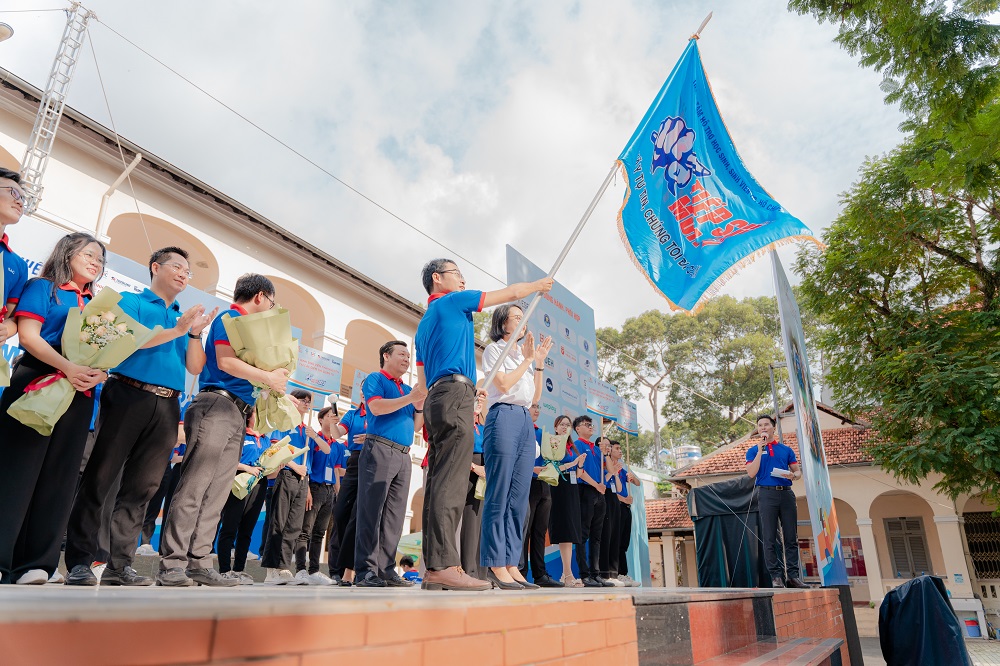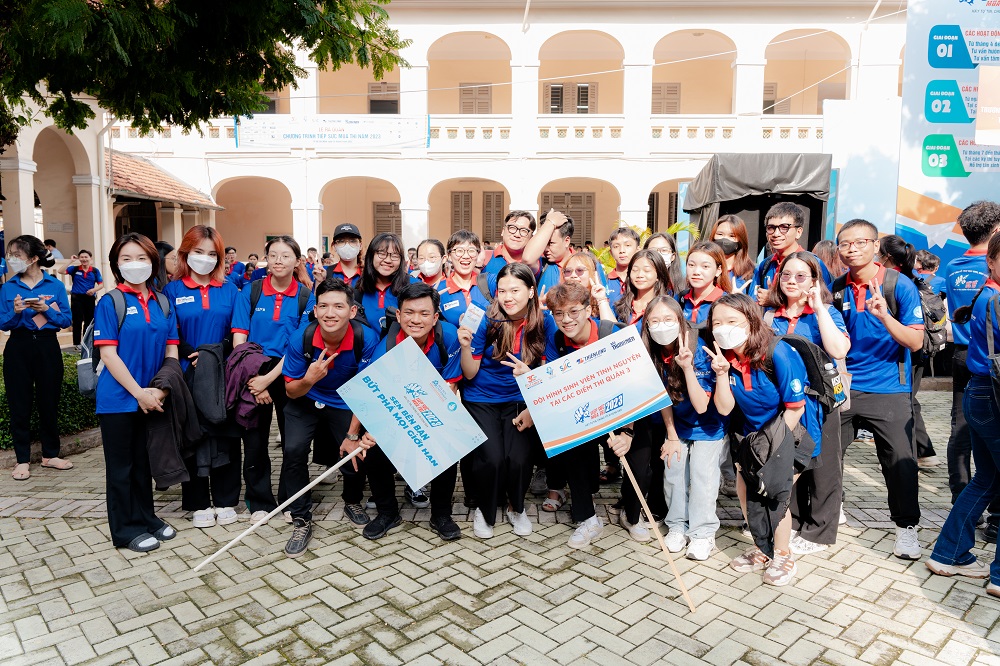 The opening ceremony added enthusiasm and abundant energy to the soldiers. Hopefully, each HSUer will bring that positive energy and inspire motivation, strength, and encourage the students to keep their spirits up and complete the exam well in the upcoming exam.