Project The Guiding Star 2023: Contestants directly lead the tour on the buses and places in Dong Thap
With the desire to bring more practical experiences to contestants, the semi-finals of The Guiding Star 2023 contest organized by HSU students had an exciting 2-day-1-night journey in Dong Thap.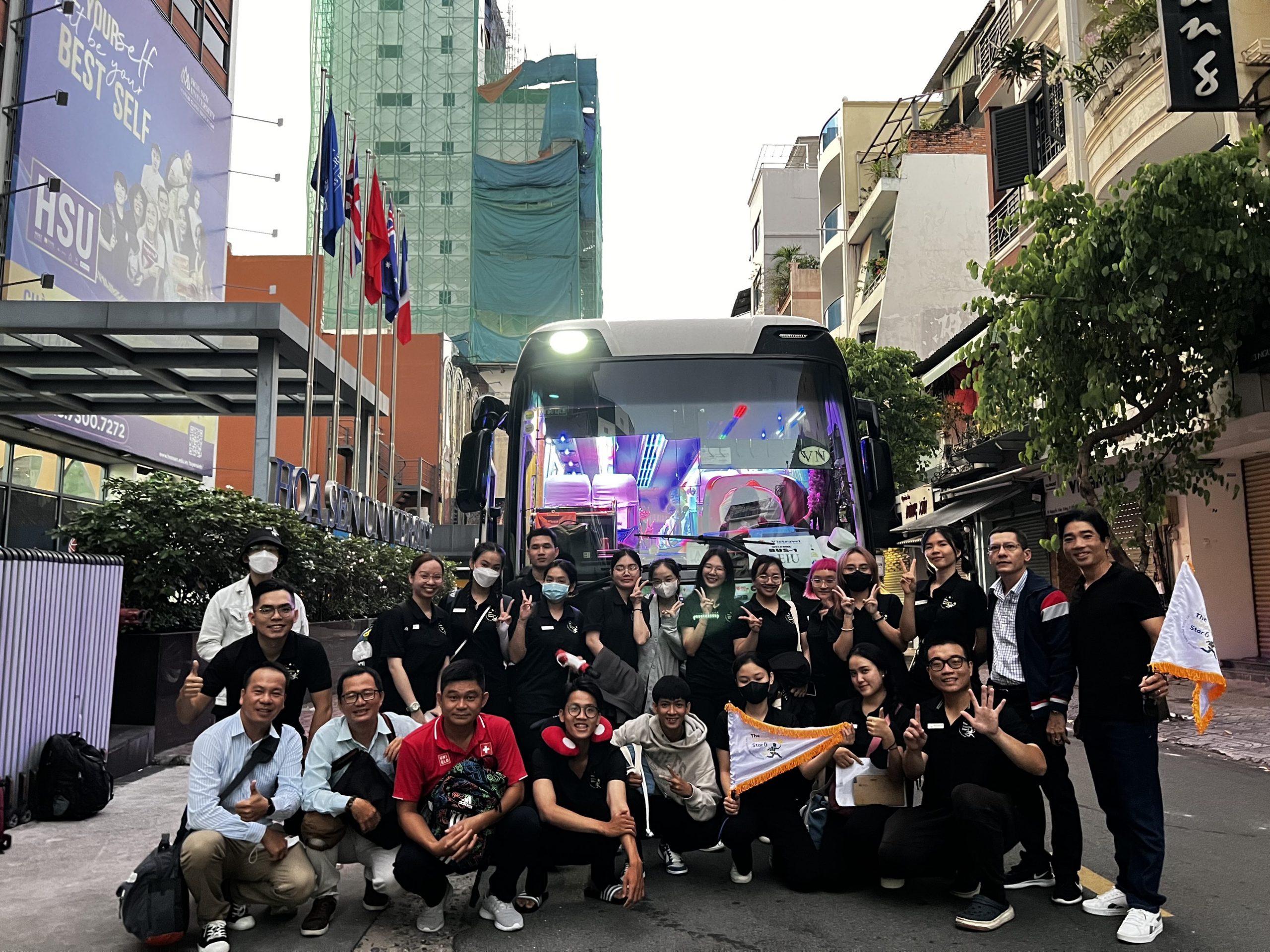 The Guiding Star is a big contest and project organized by students of Hoa Sen University's Faculty of Hospitality, dedicated to young people who are passionate about the tourism industry and want to become future Tour Guides. First held in 2018, from a student project, up to now, the contest has received the attention and participation of many contestants in all provinces and cities across the country. The program has created a professional playground for many young people in the field of travel services and young people with a passion for tourism, serving as a launching pad for generations of talented guides across the country.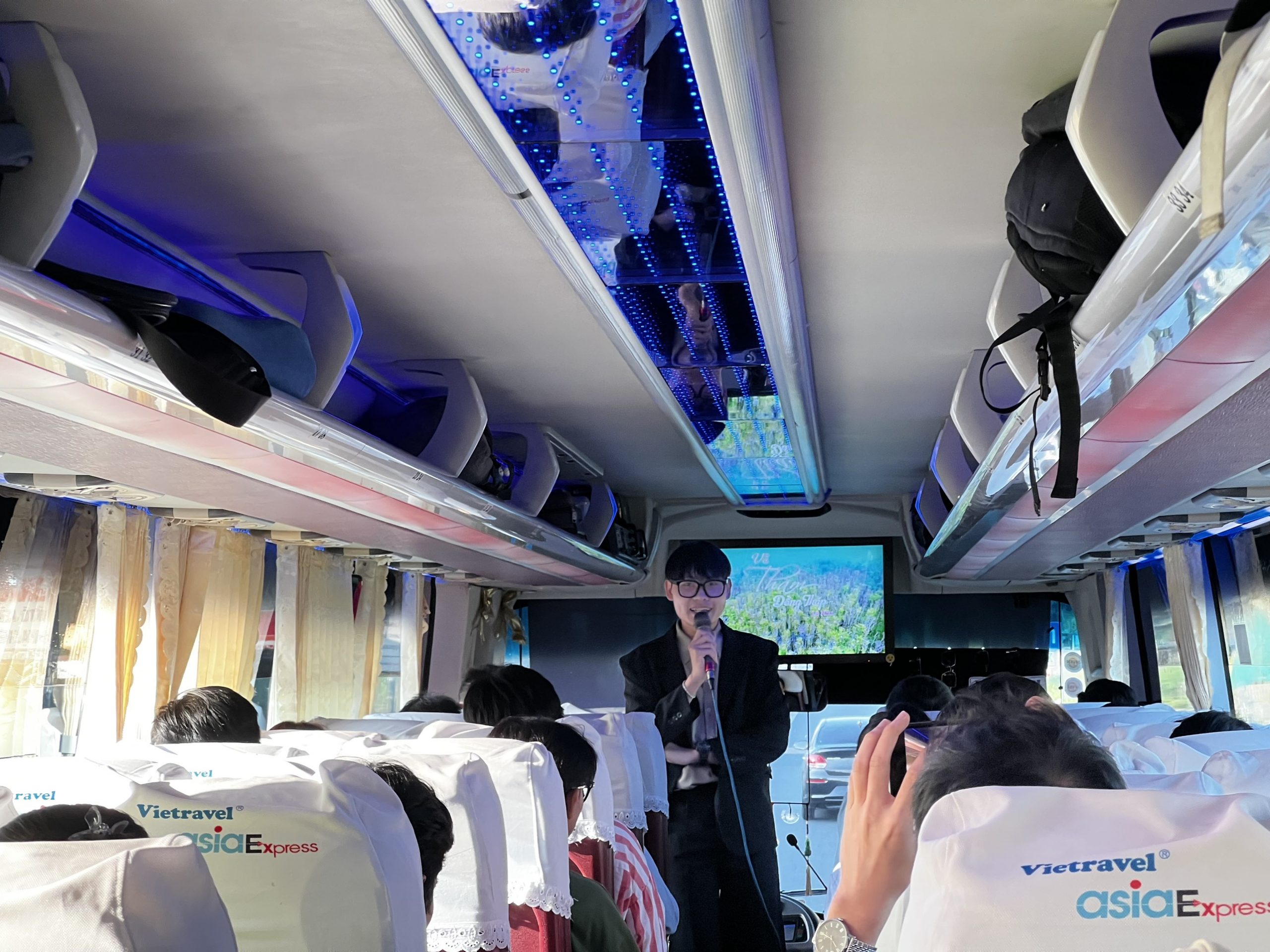 After the Qualifying Round and Conquest Round, on August 25 and August 26, The Guiding Star held the Semi-Final Round of the competition in Dong Thap province. The semi-finals were organized as a travel tour from Ho Chi Minh City to Dong Thap and the main passengers were students, teachers and judges. Candidates start from 5am at Hoa Sen University (CS Nguyen Van Tráng) and move to the landmarks of Dong Thap.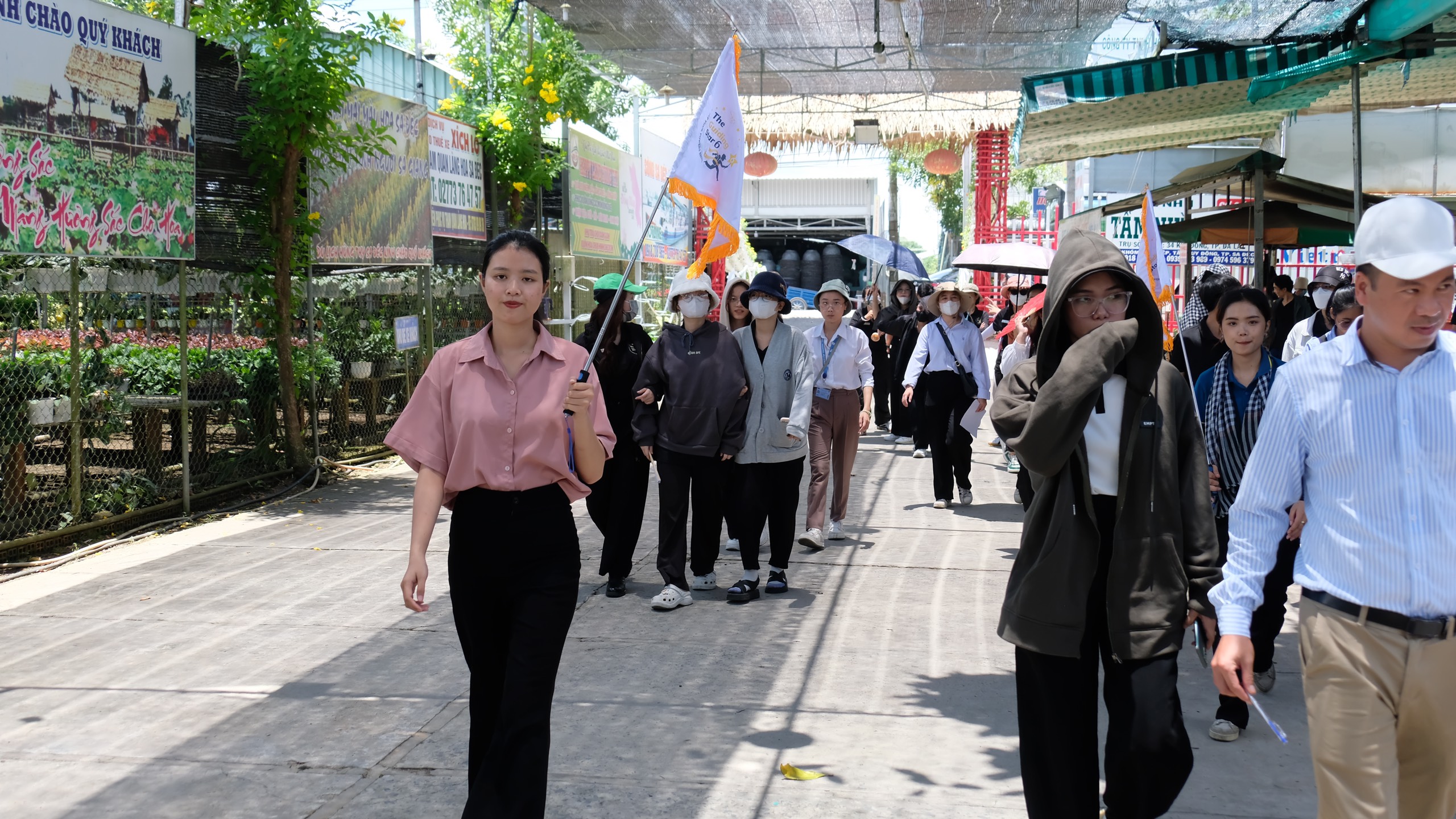 In this round, candidates must go through two parts: in-vehicle interpretation and on-site interpretation. Some famous places where students have to act as tour guides such as: Kien An Cung Pagoda, Huynh Thuy Le Ancient House, Sa Dec Flower Village, Temple of Cao Lanh Market Owners, Mausoleum of Vice Board Nguyen Sinh Sac. In addition, candidates can visit other places such as Gao Giong Eco-Tourism Area, Go Thap Special National Monument, experience and visit Go Thap Country Market.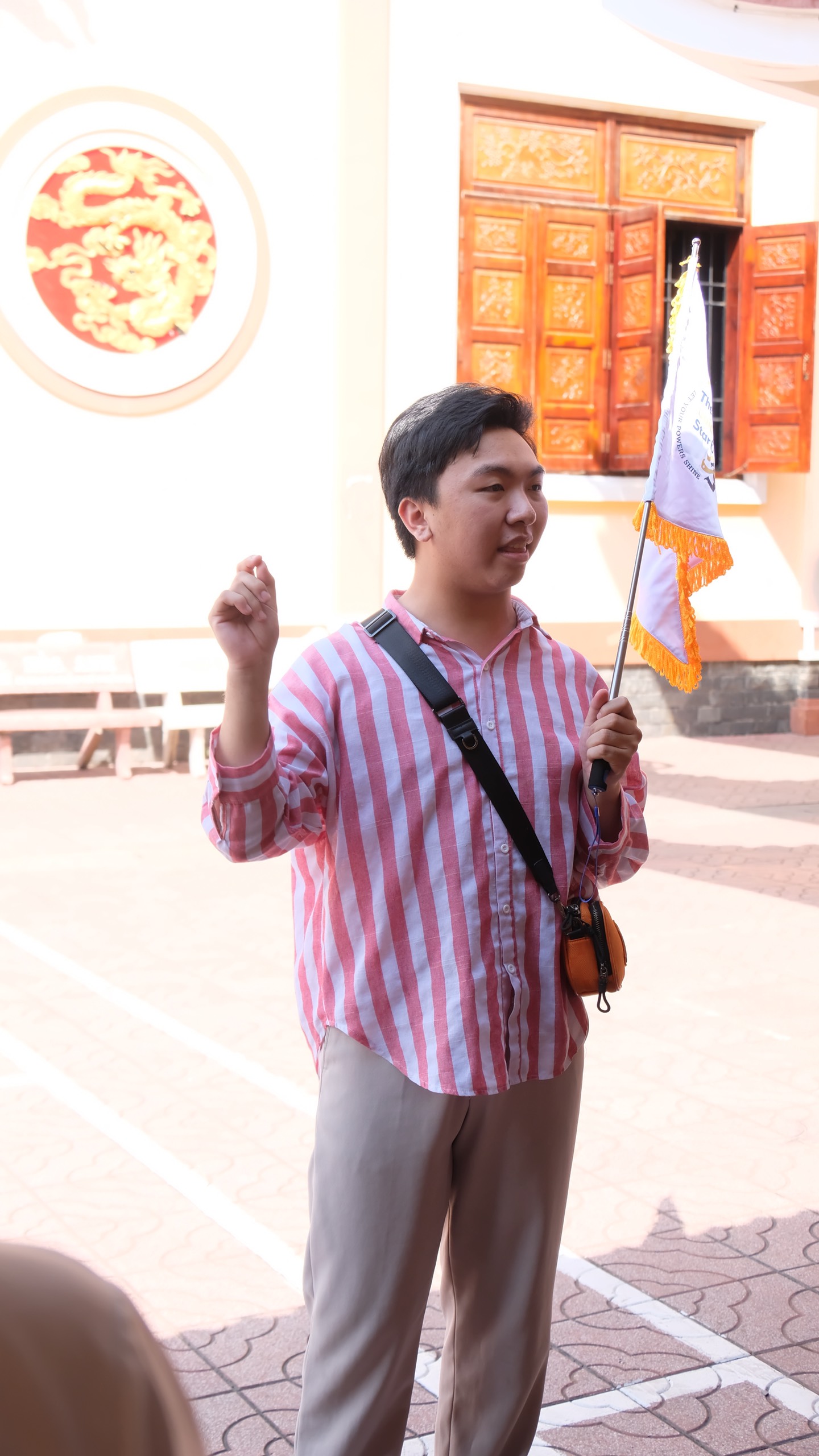 The direct tour contest requires candidates not only to have knowledge of local culture, history and geography but also presentation skills, coordination, and confidence when standing in front of tourists as a true "tour guide". These are also important knowledge and skills required of a future tour guide.
Overcoming the challenges, the contestants convinced the Jury to enter the Final Round of the competition. The final 10 puzzle pieces of the competition have officially been revealed! In particular, the semi-final round of The Guiding Star Contest was honored to welcome Ms. Huynh Thi Hoai Thu – Director of Department of Culture, Sports and Tourism of Dong Thap province to attend and give gifts to the top 10 best contestants.
1. Vo Thien Nhi – Hoa Sen University

2. Nguyen Lam Hoang Hieu – Ho Chi Minh City University of Social Sciences and Humanities

3. Nguyen Van Duc – University of Social Sciences and Humanities, Ho Chi Minh City

4. Nguyen Thi Oanh – Ton Duc Thang University

5. Nguyen Ngoc Bich Loan – Ton Duc Thang University

6. Vo Thi Hoai Thuong – Ton Duc Thang University

7. Lam Thanh Tan – Ton Duc Thang University

8. Nguyen Ngoc Trinh – Hong Bang International University

9. Nguyen Thi Duyen – Ho Chi Minh City University of Culture

10. Tran Thi Kim Phu – Duy Tan University
The final round of The Guiding Star will take place in mid-September, waiting for the performances of the Top 10 contestants.