HSU and Ho Chi Minh City Department of Education and Training conduct vocational training in continuing education program
On February 11, 2023, Hoa Sen University (HSU) was honored to cooperate with the Department of Education and Training of Ho Chi Minh City to organize training for 250 teachers of Continuing Education program at high school level.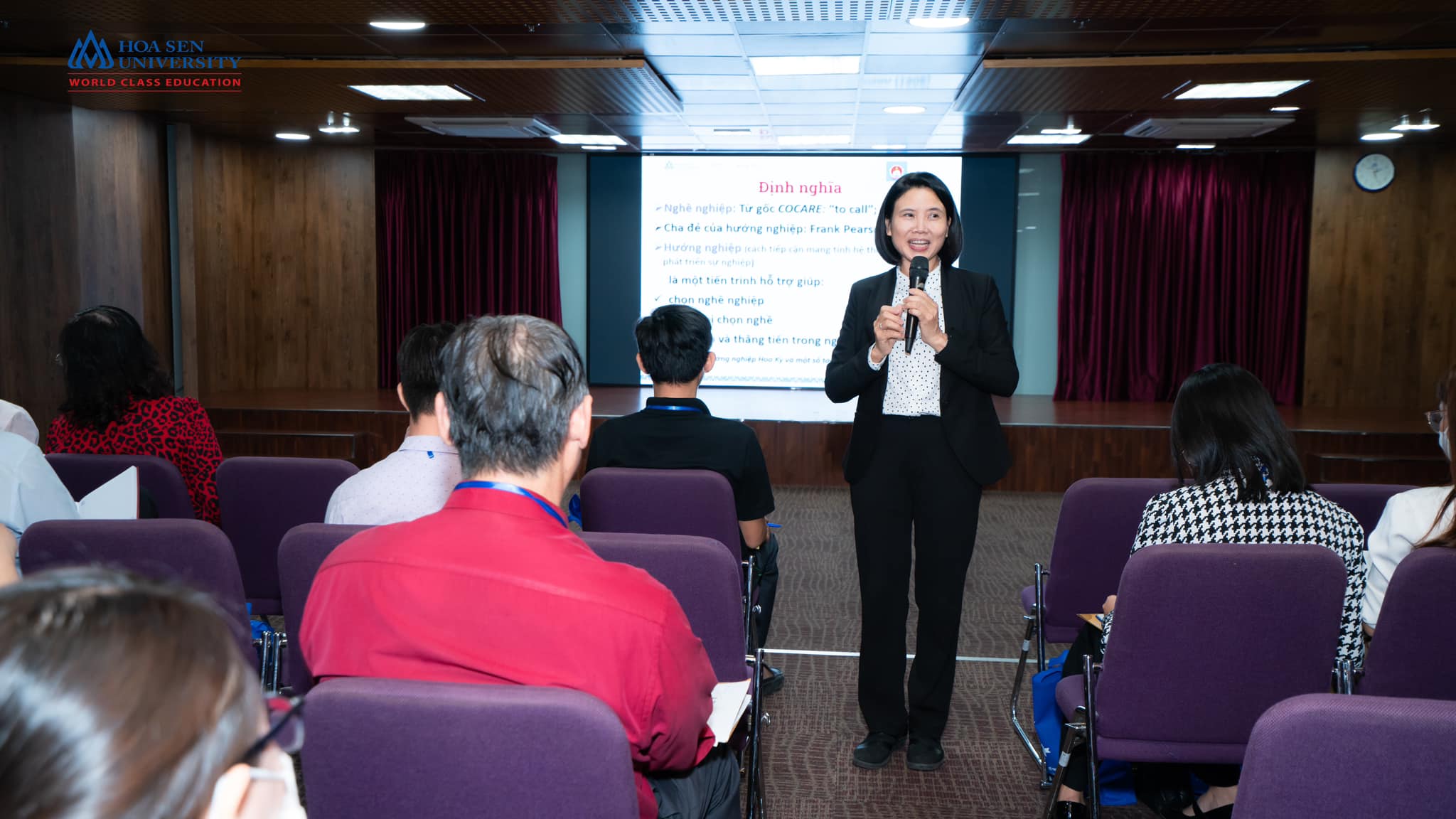 The training course is chaired by the Department of Education and Training of Ho Chi Minh City, Hoa Sen University is honored to cooperate in implementing the organization, in order to equip knowledge and skills in developing teaching plans, organizing teaching, experiential activities, and career guidance in the Continuing Education Program at the high school level. At the same time, increase resources to support general education institutions in the city in fostering and training knowledge, creating a career guidance community. The training course was for 250 teachers from Continuing Education Centers, Vocational Education Center – Continuing Education, schools with Continuing Education branches in the city.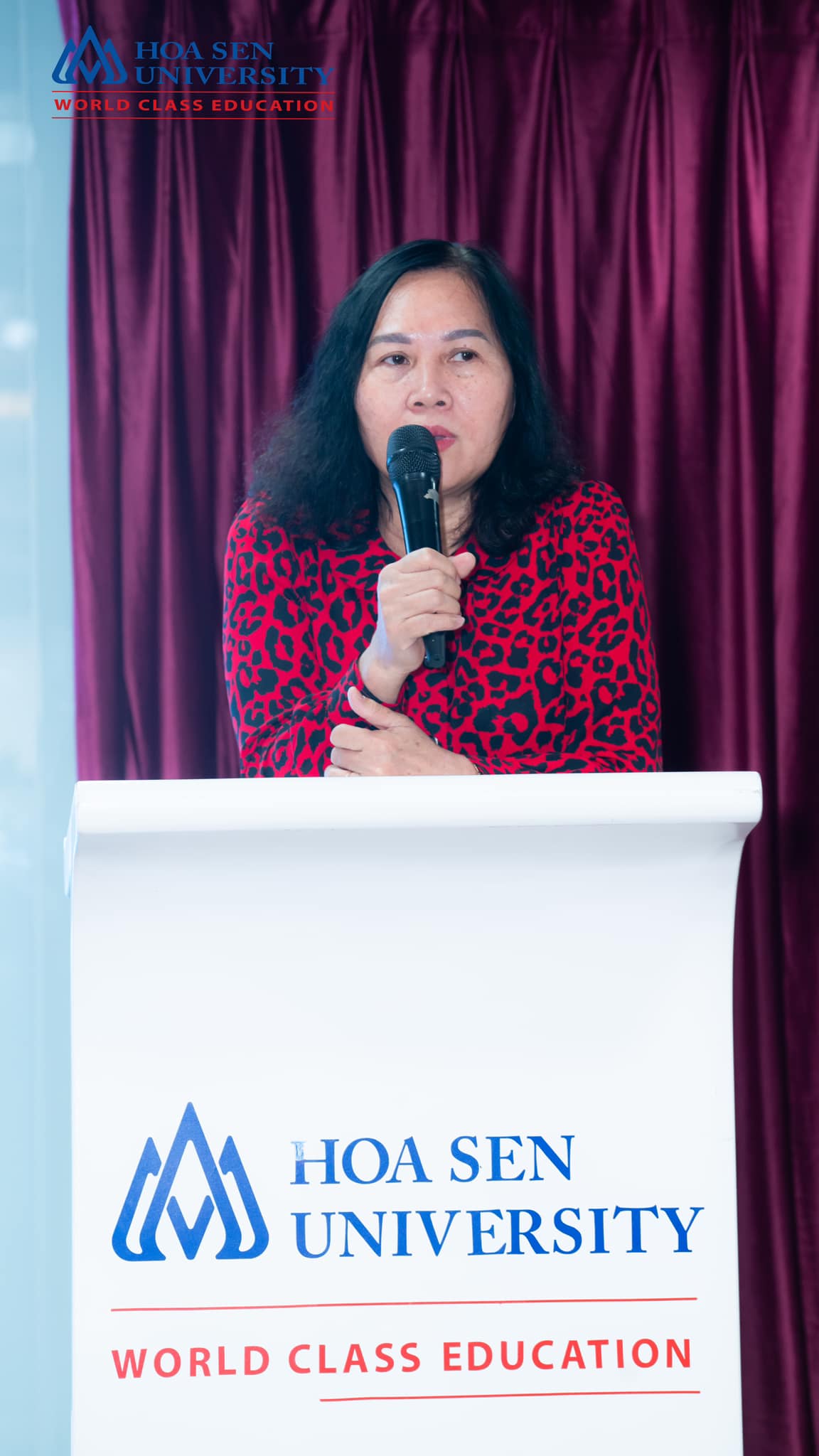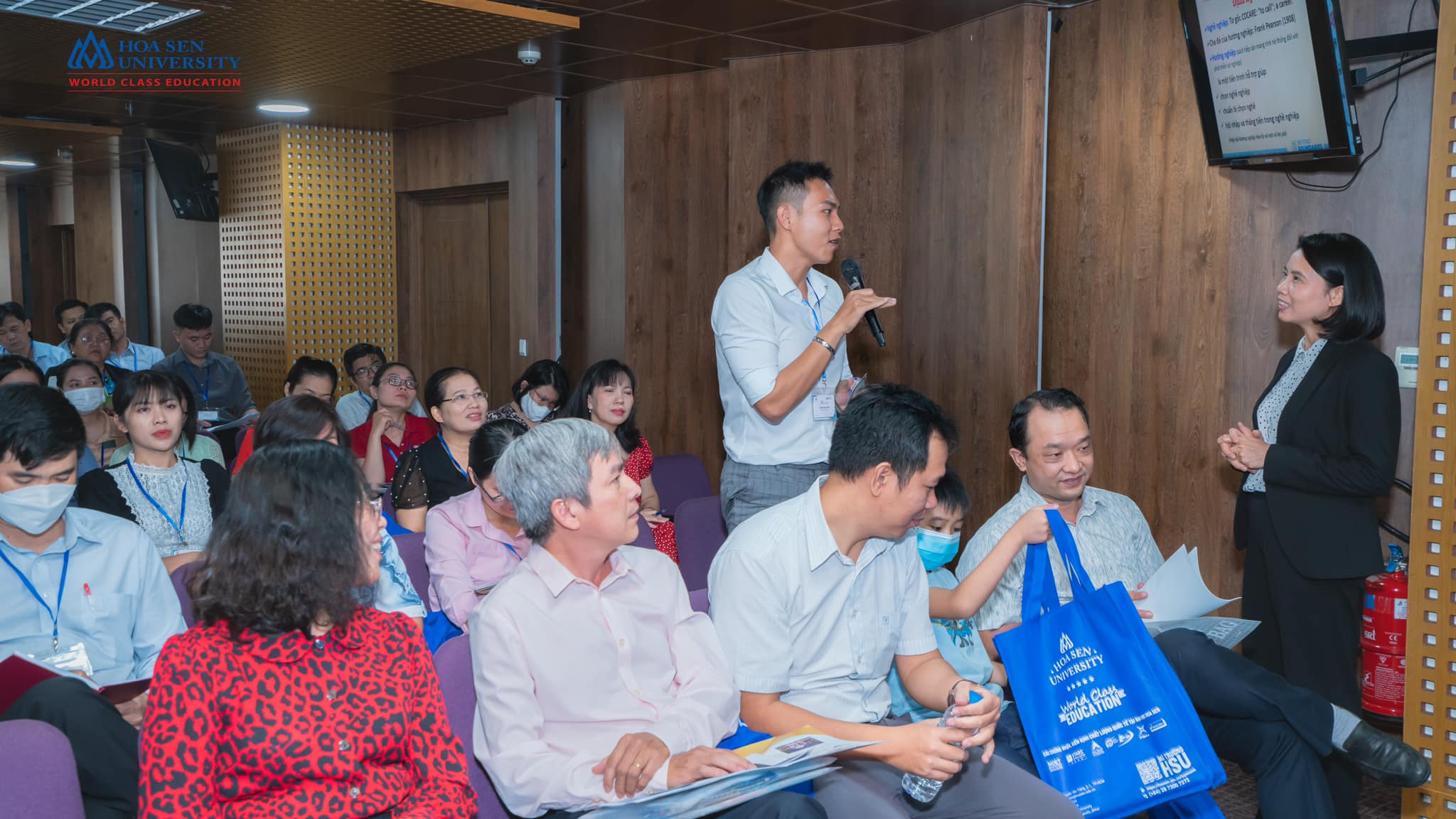 The training program will help teachers equip themselves with knowledge and skills suitable to the needs and characteristics of learners, physical conditions and teachers to achieve the effectiveness and quality of each Continuing Education Center. During three days, February 11, 18 and 25, the conference focused on training with 6 topics on career guidance taught by the faculty of the Faculty of Social Sciences – Law of Hoa Sen University. 6 topics include: What is a career; Self-image, needs, motives, motivations and tendencies; Social skills; Methods and tools for assessing capacity and career orientation; Occupational groups and career trends Enterprises; How to build an effective experience program Practice and evaluate.
Ms. Tran Thi Kim Thanh – Deputy Head of Continuing Education Department, Department of Education and Training of Ho Chi Minh City said: "Vocational guidance and experience is one of the important contents that teachers have not been trained before. With that in mind, the Continuing Education Department under the direction of the Ho Chi Minh City Department of Education and Training decided to coordinate with Hoa Sen University to organize 3 weekend training sessions for teachers. Hopefully, the teachers will learn useful skills and solutions to apply to their units."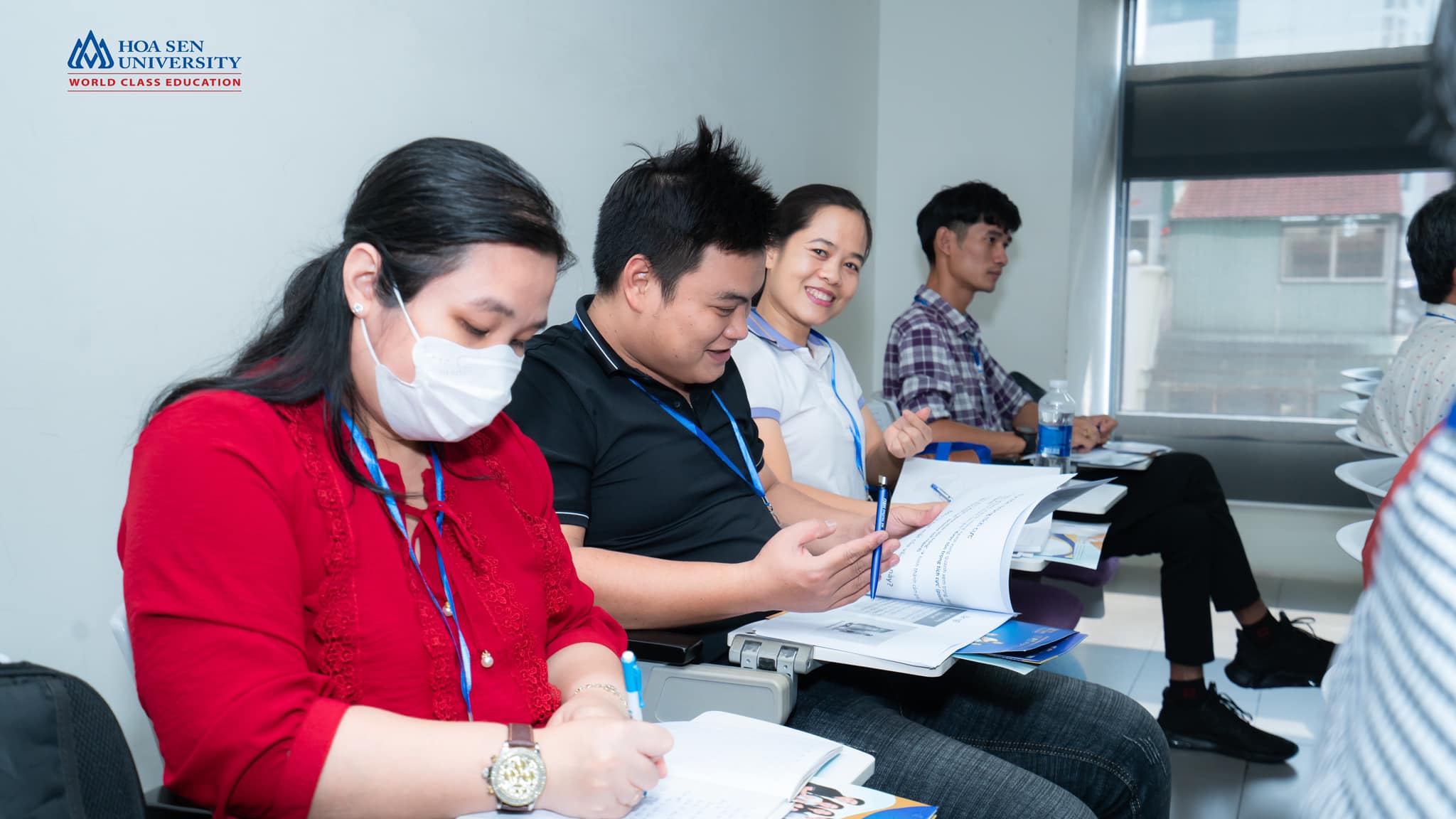 After finishing the course, Hoa Sen University will continue to support teachers to complete the career guidance program that they are building from now until November 2023. at the same time, support to provide other reference materials for teachers to build career guidance programs of each center/unit.
Assoc. Prof. Dr. Vo Thi Ngoc Thuy – President of HSU said: "Hoa Sen University will accompany in vocational training and experience for teachers. There are two main types of training: First, training for teachers who will directly teach career guidance classes to incorporate vocational classes into core subjects. The second is to send experts from businesses or lecturers with working experience to talk with students at high schools through topics."
With the desire to contribute to improving the quality of teaching and career guidance for teachers, high schools, continuing education centers… Hoa Sen University is always ready to accompany the city's movement activities in many fields. Before that, on the afternoon of January 11, 2023, Hoa Sen University signed a memorandum of understanding on comprehensive cooperation with the Department of Education and Training of Ho Chi Minh City. This training course is one of the first activities that the University is honored to accompany the Department of Education and Training.