Hoa Sen University stirs up the Spring Camp program at a lot of high schools
In the atmosphere of Tet nearing the end of the year, high schools in Ho Chi Minh City organized the Spring Camp program for students. In particular, Hoa Sen University (HSU) has accompanied to bring many interesting experiences for students at many different schools.
Accordingly, HSU with 8 faculties and training programs has been present in high schools: Launching the Spring Camp program is the Faculty of Information Technology with a series of activities at Nguyen Khuyen High School. Followed by the Faculty of International Languages and Cultures and the Vatel Program at Nguyen Cong Tru High School; Faculty of Tourism – Restaurant – Hotel at Le Trong Tan High School. The Faculty of Information Technology continues with the Faculty of Design & Art at Le Quy Don High School.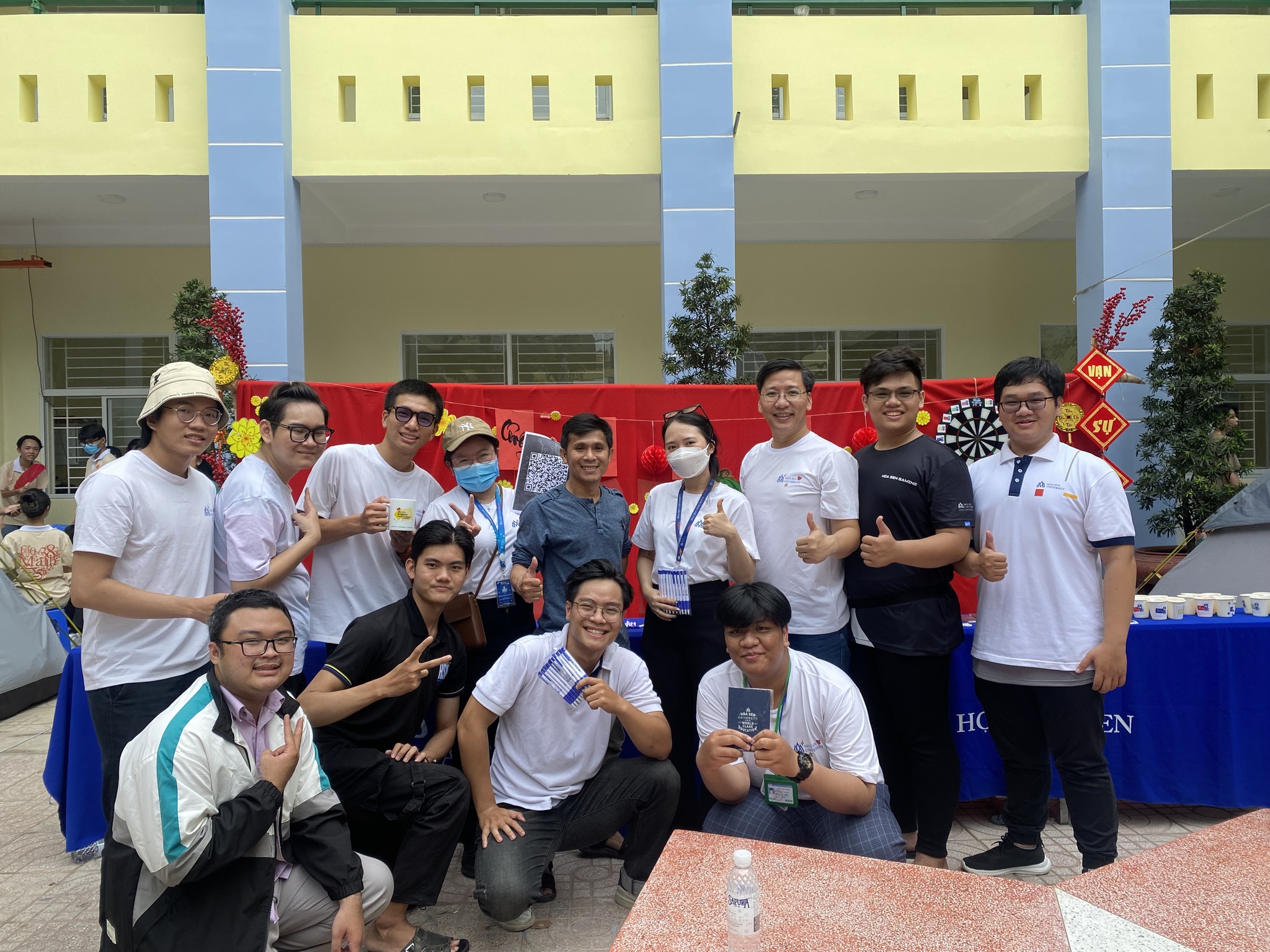 Especially, on January 14, a large number of HSU lecturers and students together stirred up the Spring Camp program at schools: Nguyen Hien High School, Nguyen Thi Minh Khai High School and Marie Curie High School.
At the event, a series of fun activities, exchanges and learning about interesting industries were organized by lecturers and students at schools such as: guess the places of the countries, design their own guide book, guess the ingredients of the drinks, experience the art of folding scarves and instructions on how to tie a tie/bow, practice making drinks, folk games, music….At the same time, learn more info about 28 fields of study in 8 faculties of Hoa Sen University, international joint training programs, job opportunities… while studying at HSU.
This is an opportunity for students to have fun at the end of the year after a stressful study period, but also an opportunity for students to "pocket" more useful information about HSU activities and majors.
Let's take a look at some exciting activities at the schools.