Hoa Sen University offers many job opportunities at large enterprises for students
In order for students to have more opportunities to study and work at large enterprises, Hoa Sen University (HSU) has been constantly expanding cooperation with leading enterprises in Vietnam.

On December 7, 2022, the Faculty of Economics – Management held the Signing Ceremony of the Cooperation Agreement (MOU) between Hoa Sen University (HSU) and Misa Joint Stock Company. The signing ceremony marks an important milestone in the good cooperation between hsu and Misa Joint Stock Company. The cooperation agreement facilitates the expansion of internship and employment channels for students of Hoa Sen University. This cooperation will bring opportunities, open up a new learning and employment environment for the university students to experience the real model of the business while still at school. This will be a solid luggage for students to confidently and shine on the journey to conquer the peak of their careers in the future.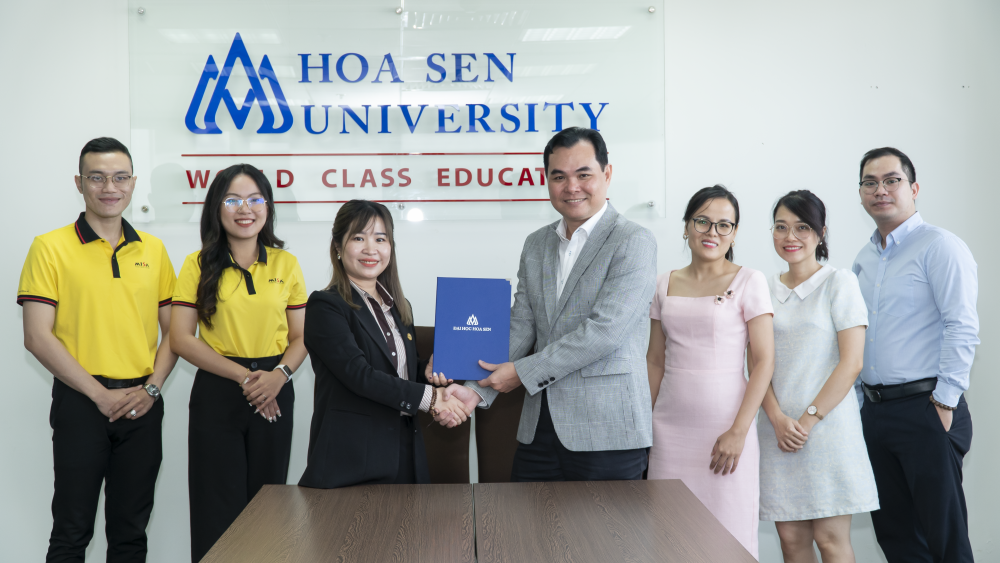 Previously, Faculty of Economics – Business also signed a cooperation agreement with YouNet Media Joint Stock Company – the leading representative of Social Network Data Analytics Platforms and Services to help improve the efficiency of Marketing & Branding activities. By signing this cooperation agreement, students will have more opportunities to improve their skills in the field of Social Listening.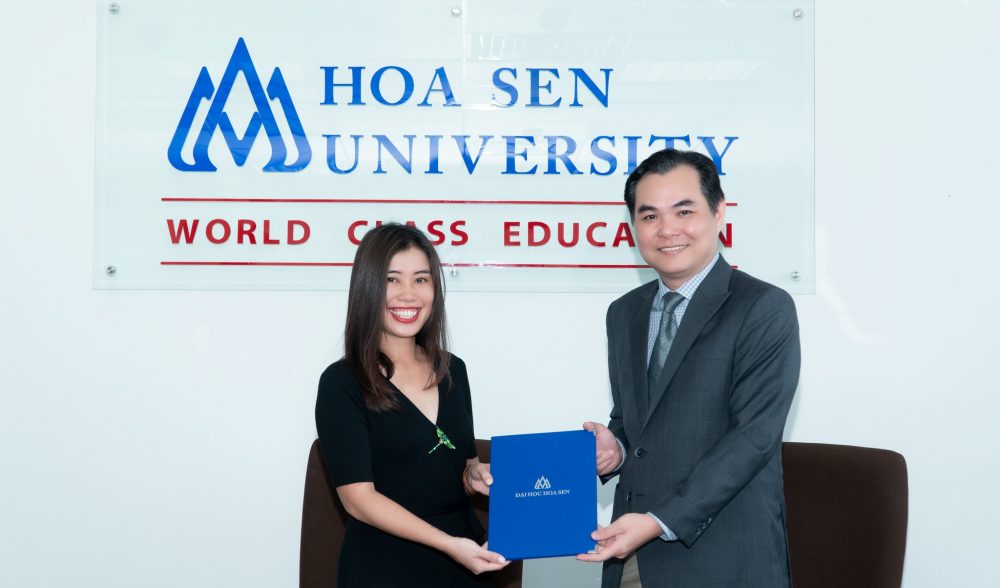 Continuing, on December 8, the Faculty of International Languages and Cultures and Asian English System signed a Memorandum of Understanding (MOU) marking the cooperation and support for students of Hoa Sen University in internships. and practices at Asia International Foreign Language Company Limited. According to the Memorandum of Understanding, the Faculty of International Languages and Cultures and the Asian English System will work together regularly and long-term to create favorable conditions for students of the English language major of Hoa Sen University to practice in an international standard professional English environment at Asian English System. At the event, Mr. Nguyen Truong Thanh Tri – Manager of Asia English System, HSU alumni shared about internship and career opportunities at Hoa Sen System for Hoa Sen students.
In addition, on December 3, the Faculty of Finance – Banking signed a MoU with Vietnam Australia Auditing Company Limited. Previously, Viet Australia Auditing Company also supported a lot for the students of the Faculty of Finance – Banking to practice and learn soft skills at the enterprise. Also in the signing ceremony was a workshop "Personal income tax – Potential risks" with the participation of Mr. Le Quoc Hieu – Deputy General Director of Viet Australia Audit Company with a lot of useful information for students.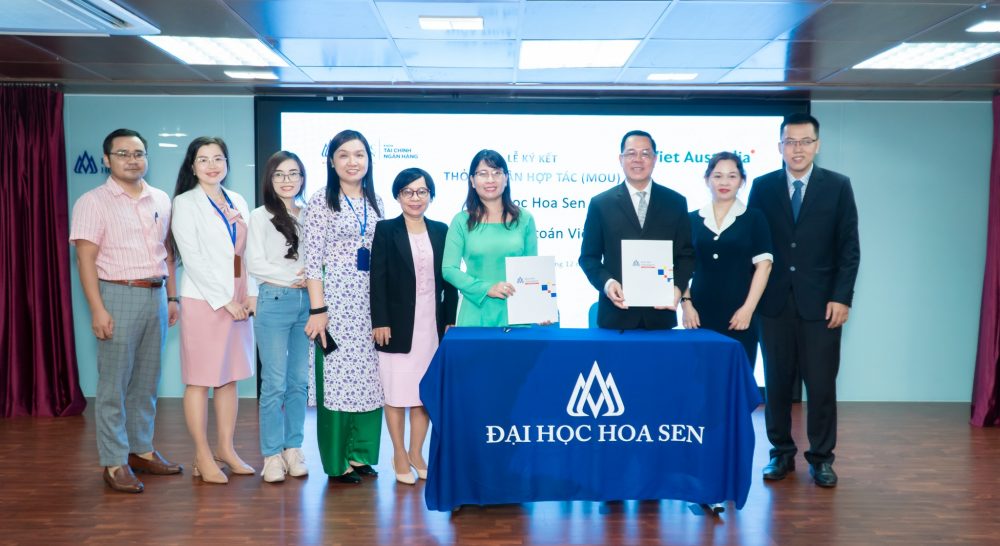 Through this series of cooperation agreements, HSU students will have the opportunity to study and work through fieldtrips, internships as well as the opportunity to apply to leading companies in the field they are studying. This is also a "guarantee" for 95% of HSU students to have a job right after graduation.