Hoa Sen University launches English Center – Hoa Sen English Zone
With the goal of internationalizing the learning and working environment for students, lecturers and staff, Hoa Sen University (HSU) launches Hoa Sen English Center – Hoa Sen English Zone at Thanh Thai campus (7/1, Thanh Thai, ward 14, district 10, HCMC). The Center's launch ceremony was held on October 10 with the participation of a large number of students and lecturers.


In order to meet the learning needs to improve and improve foreign languages of students and lecturers, Hoa Sen English Center – Hoa Sen English Zone was launched. Hoa Sen English Zone provides standard English learning pathways and English for working people with a variety of industries. For students, the Center provides courses to help students achieve international certificates such as: Toeic, Toefl, Ielts with levels from 4A-7B, Ielts Express with a route designed to shorten students' study time with only 1.5-3 months… Particularly for those who have worked, Hoa Sen English Zone provides routes corresponding to each separate career such as: Information Technology, Fashion, Business, Tourism, Law, …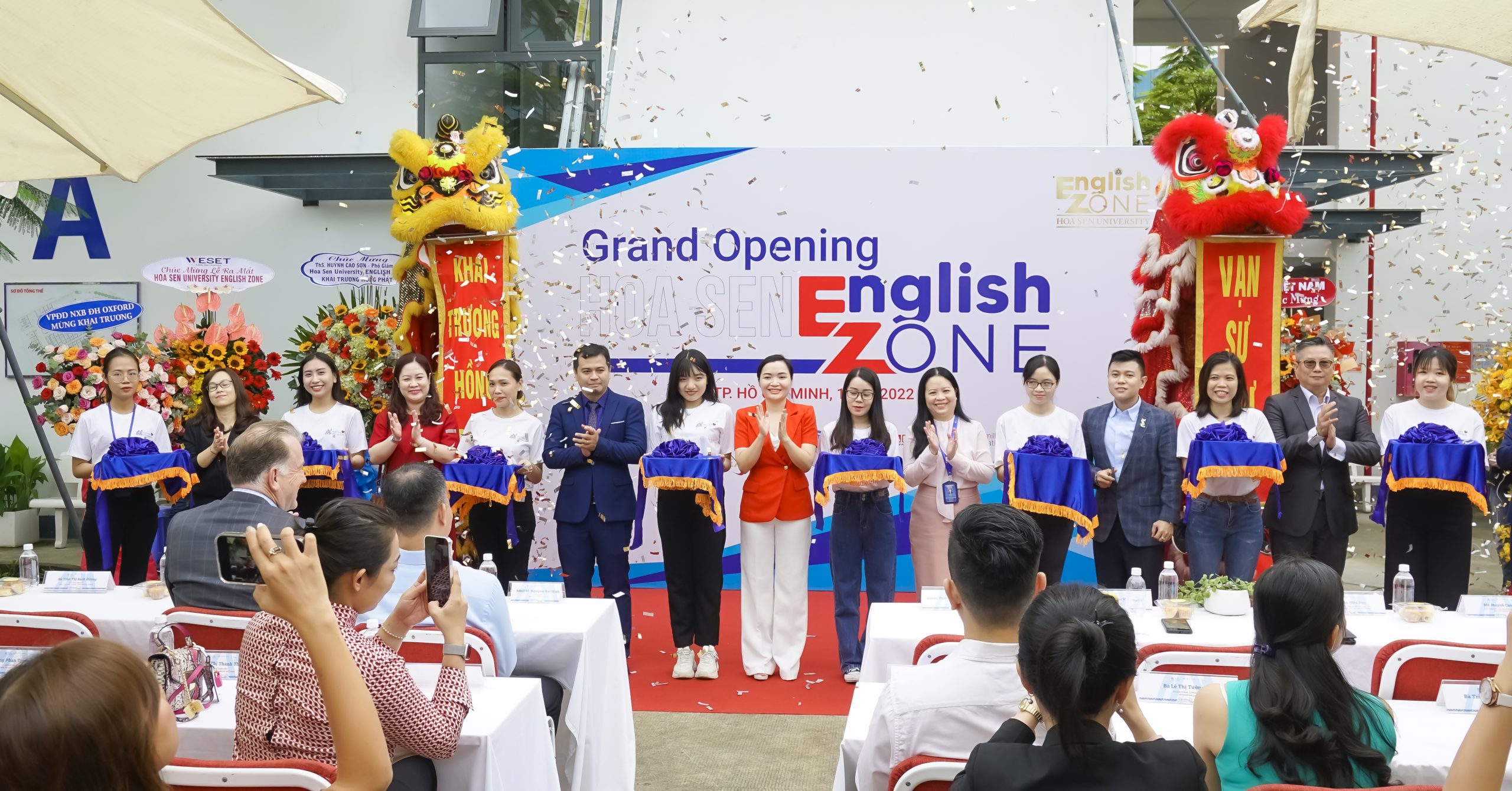 Specially, the international certificate Versant Professional English Test (VPET) of Pearson – the world's largest educational group and exam board, is a certificate for students who want to get an international certificate in a short time, the exam cost is not high, but it is still recognized by the international community. In addition, for students who want to pursue an educational path or become a teacher or lecturer working in different international environments, Hoa Sen English Center offers "International Teaching Certificate TESOL" provided by the Madison School of Professional Development (MSPD). Learners will have the opportunity to teach at Hoa Sen University and more than 200 partners of HSU. Hoa Sen English Zone also expands the audience of students, not only students and lecturers in the school, but anyone who wants to learn English can register here.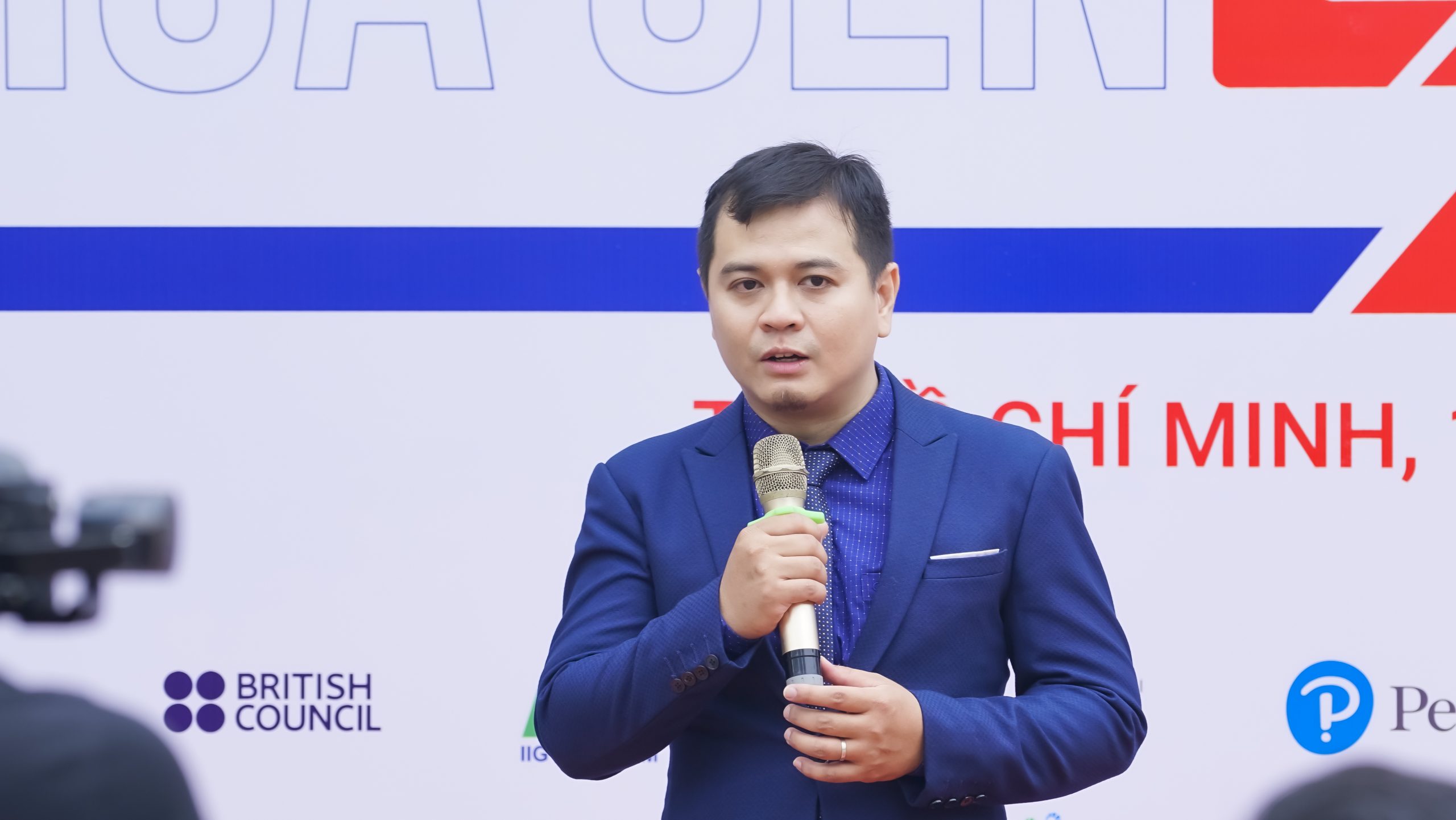 Mr. Huynh Cao Son – Deputy Director of Hoa Sen English Center said: "Most employers today consider English a very important tool. Understanding this, Hoa Sen University is constantly making efforts to create high-quality human resources who are good at foreign languages. In that spirit, the school decided to establish Hoa Sen English Center. Here, students are not only equipped with English knowledge bases, but also cultivate foreign language thinking and communication skills to become global citizens, ready for international integration."
The quality of education is an important factor that Hoa Sen English Center aims to. With a team of experienced experts, lecturers from many countries, the ability to impart new and attractive knowledge along with a streamlined, personalized learning path according to needs, learners can save time and effort but still ensure efficiency and achieve internationally recognized certificates. The center will combine tutoring services, collaborators and English groups and clubs to bring interesting learning experiences to learners.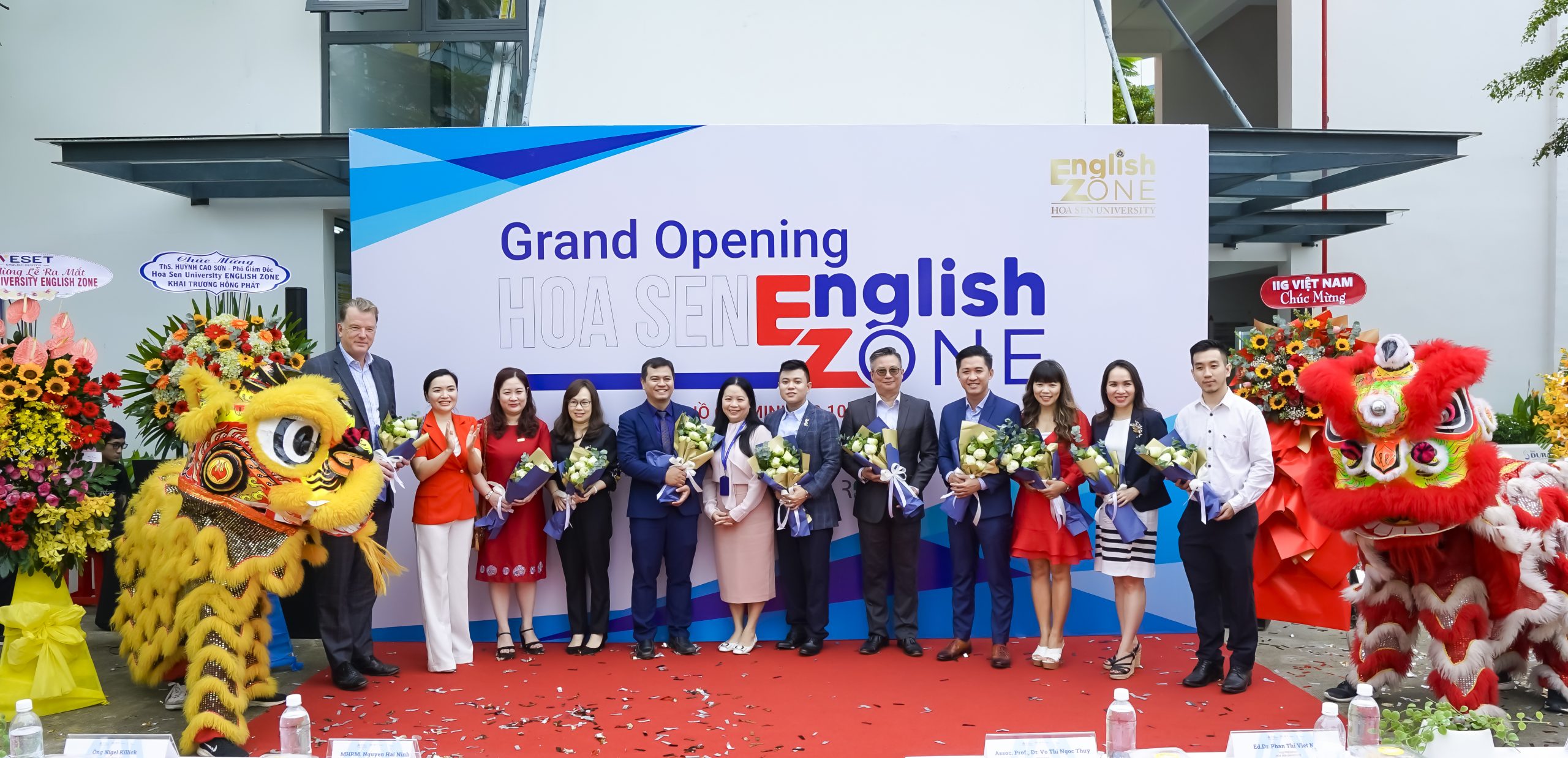 In addition, Hoa Sen English Zone improves teaching quality with modern facilities, integrating 4.0 technology platform and modern learning methods, distilling knowledge, practical lessons take up a large amount of time. From there, optimize the way to learn, inspire and help students improve their English quickly.

At the launching ceremony, students will also receive many attractive incentives on tuition fees, vouchers and attractive gifts. This is also an opportunity for you to connect, exchange and experience interesting entertainment activities with local lecturers and international students.