Hoa Sen University kicks off the first season of HSU BUSINESS CHALLENGE 2022
With the desire to bring the most authentic experiences to business and economic students, Hoa Sen University (HSU) organizes the HSU Business Challenge 2022 (HBC 2022). The warm-up round of the contest took place on November 24, 2022
HSU Business Challenge 2022 is a practical professional competition in the field of business and management, hosted by students of the Faculty of Economics and Management of HSU. Participating in the contest, groups of contestants need to do market research, plan and implement a real business project for any product or service. The contest is open to all students who want to engage in real business to gain practical experience and practice effective business skills
The objective of the competition is to find groups of candidates with business organization ability, to help groups of contestants gain more practical business and market experience, and to create conditions for them to develop their analytical skills, evaluate, manage projects and solve all related problems during the implementation of a business project. From there, connect feasible, fact-tested ideas with investors and businesses to consider applications or get funding for development investment.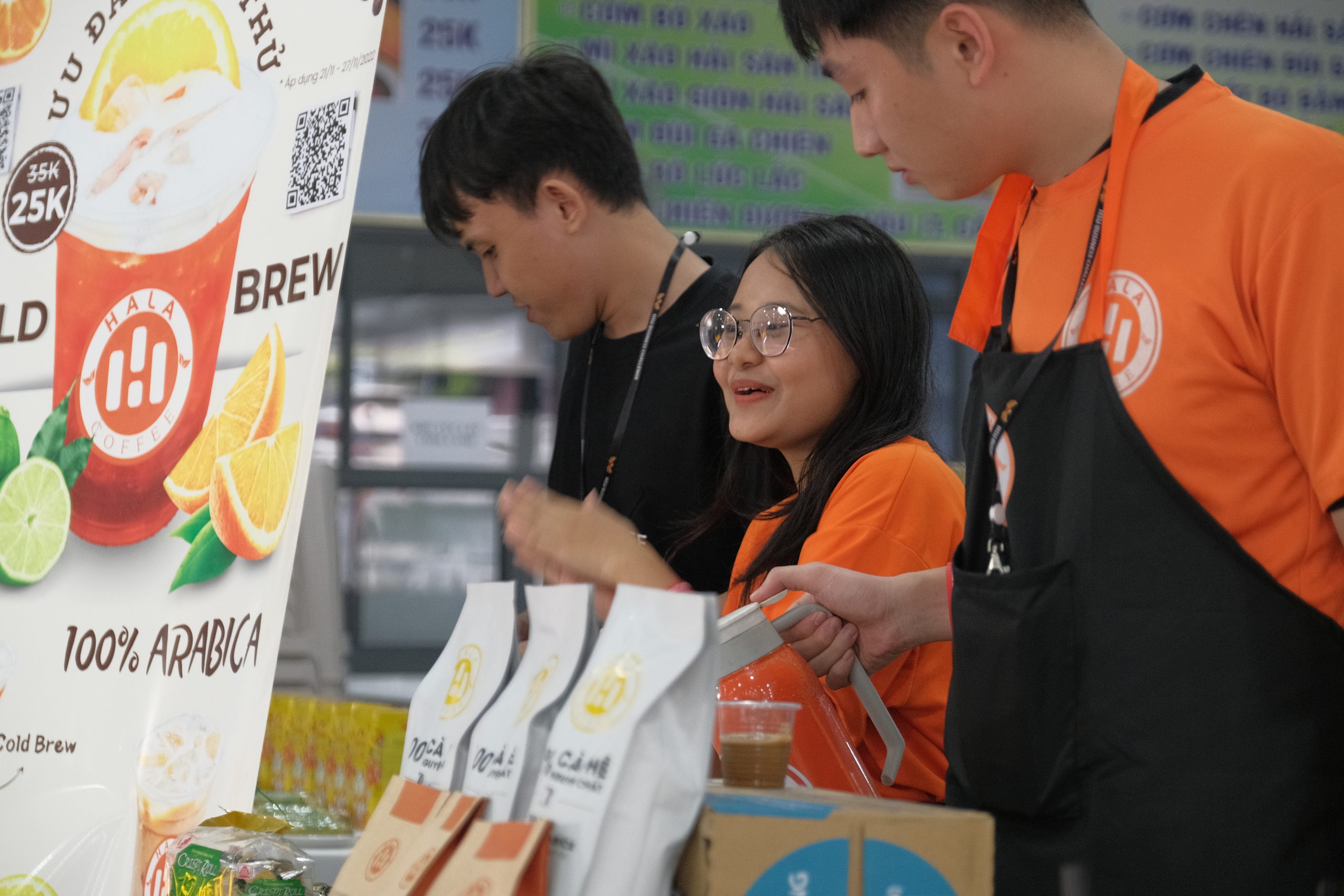 Through the process of preparing business ideas and plans, 17 groups of contestants with potential products were "launched" at the Launching Ceremony of the contest. Including items such as clothes, hand sanitizer, soap, dried fruit, handmade items, etc. Unlike other competitions, the kick-off ceremony of HSU Business Challenge 2022 was held in the form of a "Session" expo" at HSU's Thanh Thai Campus as a product "launching" session for students and lecturers. Activities in the fair include: stalls selling contestants' products, acoustic bands, random dance…. This is the first step for students to show off their sales, marketing, PR, and product advertising skills in a long-term business strategy for their product.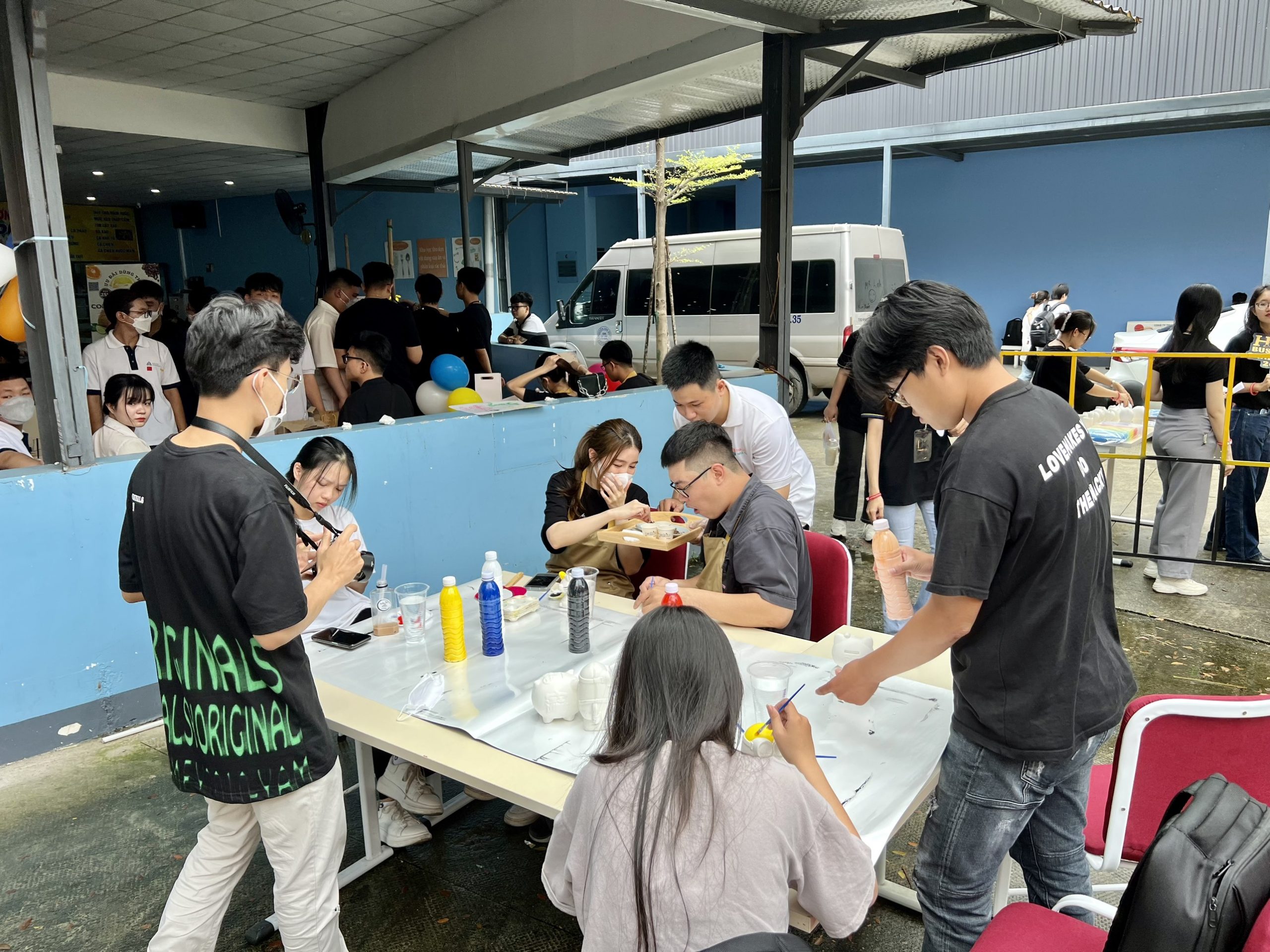 After the launch and sales implementation, the groups of contestants will enter the semi-finals (December 22, 2022): Presenting strategies, business plans and the final round (January 5, 2023). – report on business results and future development plans. Candidates will have to apply not only their management and sales skills, but also their planning, organizational and presentation skills to convince the judges about their projects. The best business projects will become the winners of the first season of HSU Business Challenge 2022.
"HSU Business Challenge" is one of the projects that adhere to the two core values of Hoa Sen University: Entrepreneurship and Real Learning. At the launch of the contest today, there are products you produce yourself, there are products for commercial use, there are some products that even in a short time have brought in nearly 50 million VND in revenue. This is a good sign. I hope, with this project, students will have vivid career experiences, apply the knowledge they have learned in the most effective way" – MSc. Nguyen Hai Ninh – Vice President of HSU shared at the event.
HSU Business Challenge 2022 is a contest for students to apply the knowledge they have learned and experienced real careers right from the first and second year. This will be a stepping stone for you to go further for business activities and business owners in the future.