Hoa Sen University cooperates with the University of Malaysia Sarawak (UNIMAS) to organize the ICGD International Conference
On May 27, the International Conference On Global Issues (ICGD) (The International Conference On Global Issues, Trends, And Directions Across Disciplines) organized by Hoa Sen University (HSU) in collaboration with University of Malaysia Sarawak (UNIMAS) took place.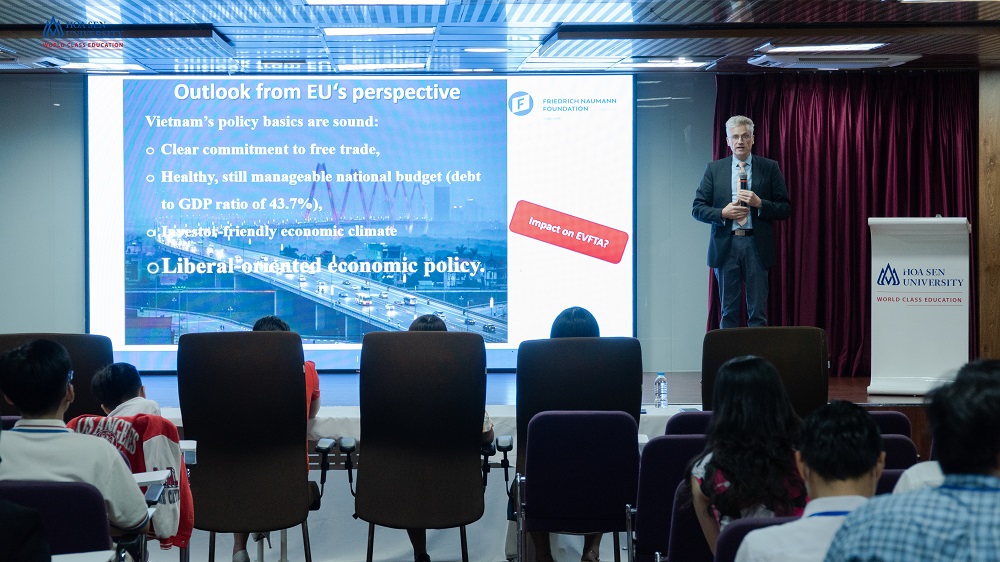 The conference took place in the form of a face-to-face combination with the participation of more than 50 leading experts in the field of scientific research from 30 universities and businesses in Vietnam, Germany, Indonesia, Malaysia, Thailand… In which, Hoa Sen University has 5 speakers to present at the seminar.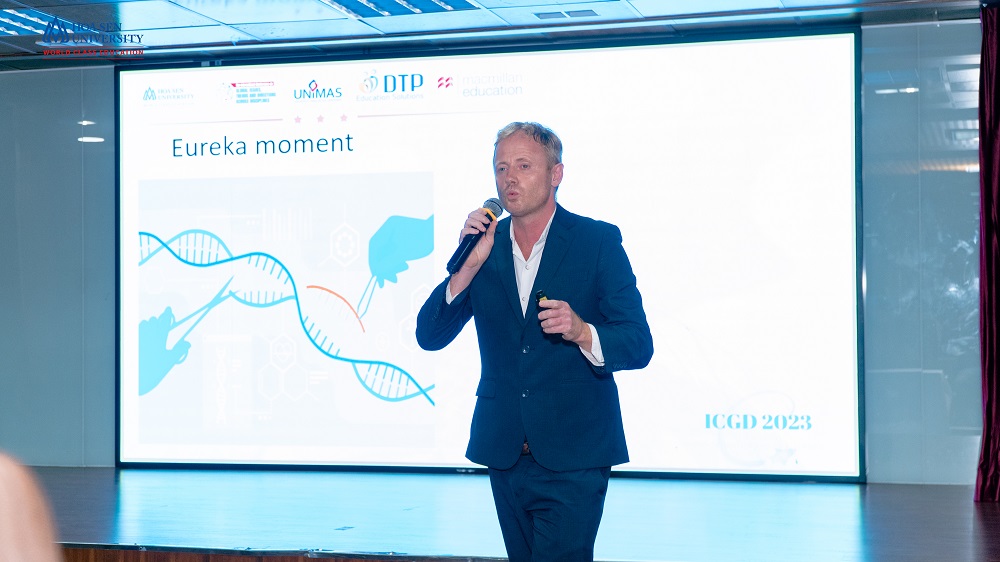 4 Keynote speakers of the Conference include: Prof. Dr. Andreas Stoffer – Country Director of the Friedrich Naumann Institute (FNF) in Vietnam, professor of international management; Assoc. Prof. Dr. Ting Su Hie from · University of Malaysia Sarawak; Assoc. Prof. Dr. Dayang Affizzah Awang Marikan from the University of Malaysia Sarawak; Dr. Edward Hockings from Hoa Sen University.
With the theme "Opportunities and challenges in the new normal in 2023", the conference will present the latest advances in theory and practice in economics, education, and social sciences, aims to facilitate research collaboration and encourage the exchange of ideas across majors.
Speaking at the opening ceremony of the seminar, Assoc. Prof. Dr. Vo Thi Ngoc Thuy said: "This is the fifth year we hold the international conference. In 2021, our conference was held online due to the COVID-19 pandemic. However, this year, I am speaking to you in a much more positive light, both in terms of the public health situation and the economic outlook. As an international academic platform, ICGD will provide a unique opportunity for professionals, scholars, researchers, students and enthusiasts to share ideas and insights in a global environment."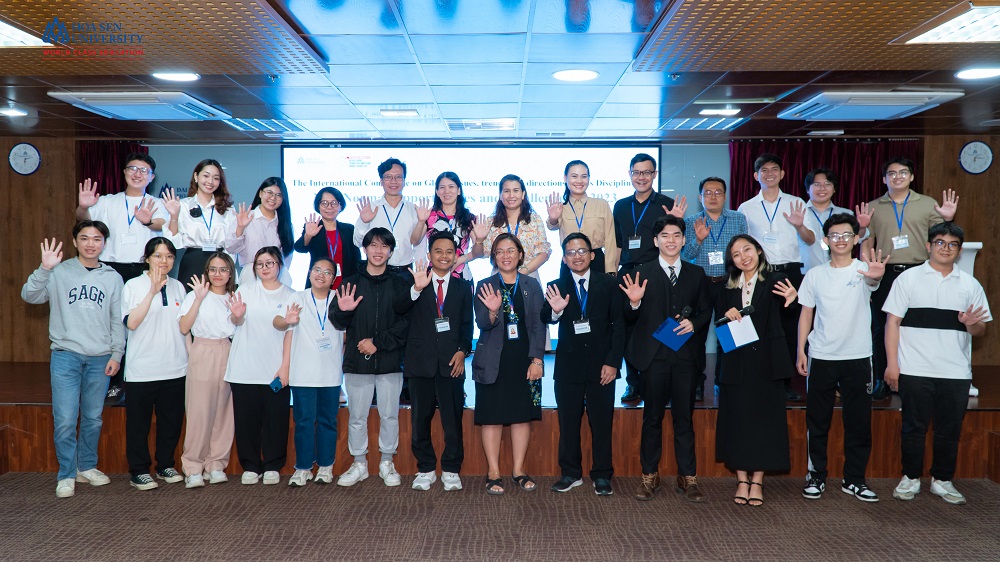 The ICGC International Scientific Conference is a multicultural professional forum, a place to connect and share knowledge, experiences and perspectives in the scientific environment. With many interesting and practical discussions, the Conference has contributed many solutions and ideas on economics, finance, education, theory and practice of social sciences.