Faculty of Art Design HSU launches media club HSENSE
On April 19, 2023, HSENSE Media Club of Communication Technology Administration, Faculty of Art Design, Hoa Sen University (HSU) was officially launched with enthusiastic support from teachers students.
Board of Directors, lecturers and students at the Launching Ceremony of HSENSE Club
Attending the launching ceremony were Assoc. Prof. Dr. Vo Thi Ngoc Thuy – Rector, MSc. Architect Tu Phu Duc – Dean of Faculty of Art Design and lecturers and students.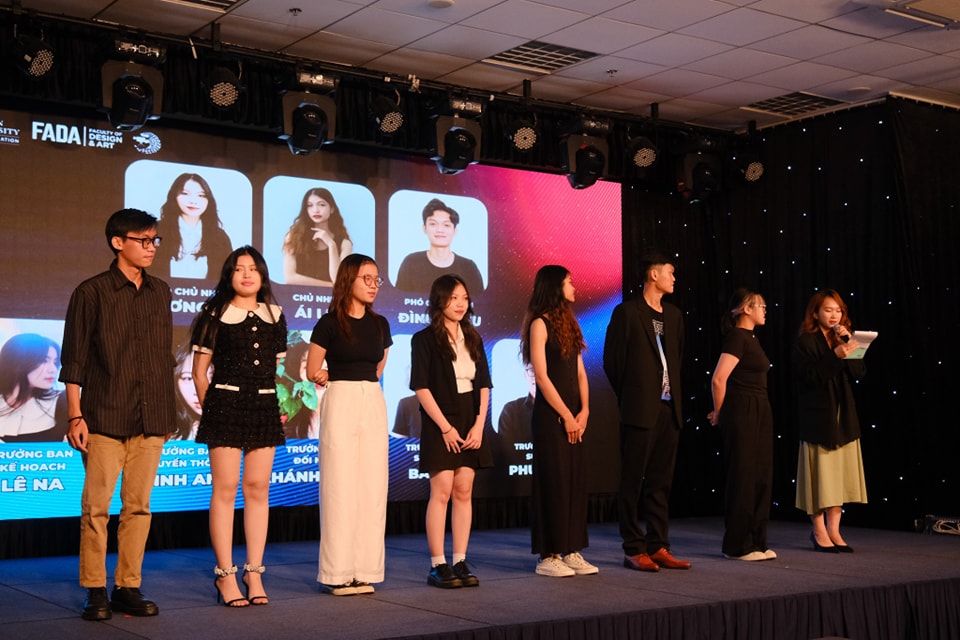 Sharing at the launch ceremony, Assoc. Prof. Dr. Vo Thi Ngoc Thuy said: The school always accompanies and supports the clubs and always looks forward to Hsense's ideas and communication projects. In addition, the University is also ready to "order" the club to produce news articles and videos for the school's media products.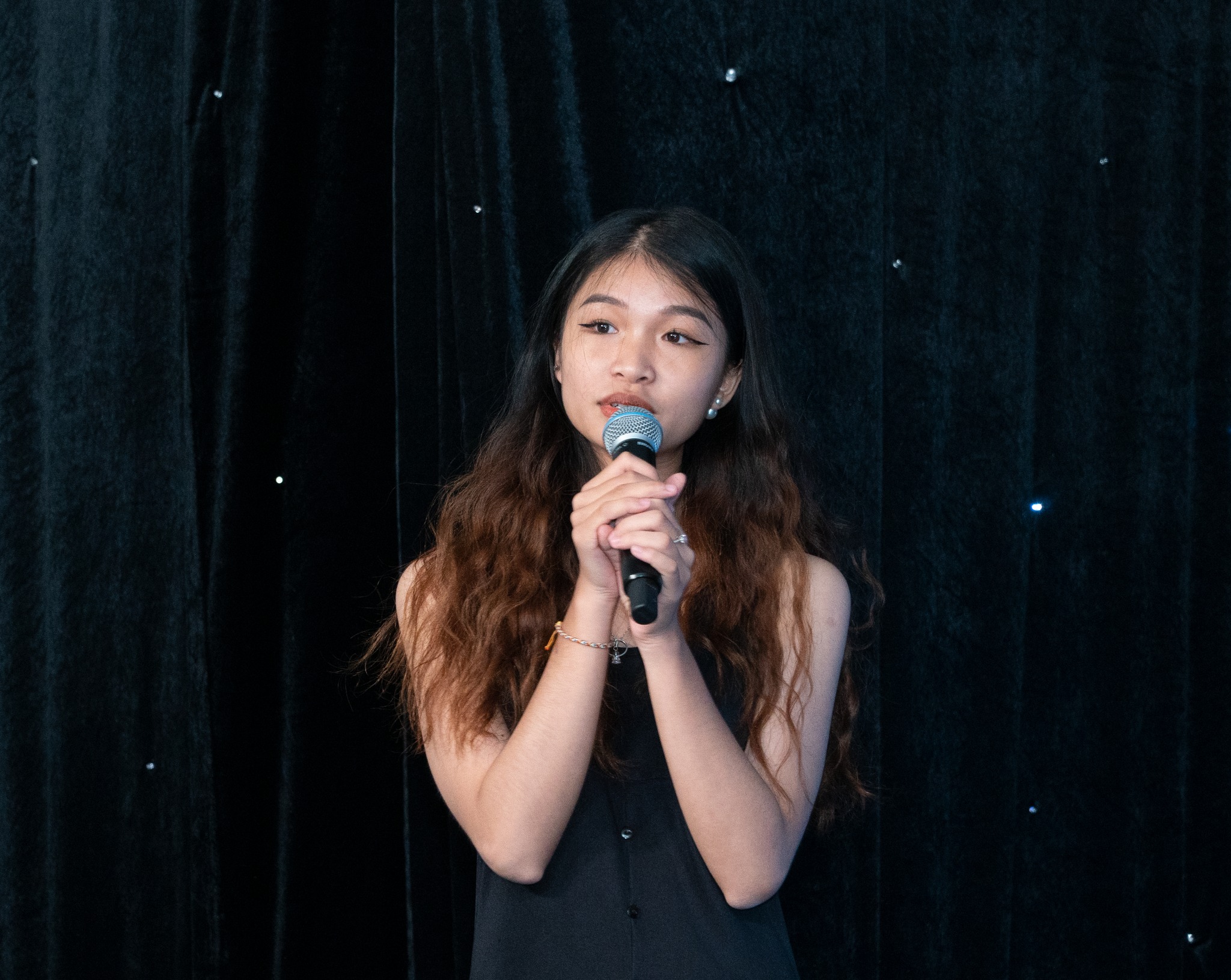 The name HSENSE Club has many meanings and has been cherished by students for a long time. Accordingly, the letter "H" has many meanings. The first is Head – the club is a place to develop thinking, creativity and communication skills, a place to gather "cold heads" and ideas "outside the box"; Heart – Club is a warm common roof – where "warm hearts" together create products with love and enthusiasm; Hearing – Club is a place that always listens to the wishes and aspirations of all members, project partners and the community to produce the best quality products. Hand – Club is a place to respect, unite and help all members. Every product the club makes comes from serious labor processes, from the contribution of each member. Besides, HSense also joins hands in activities towards community values, to contribute their youth to the development of society. And "Sense" is the Five Senses of man.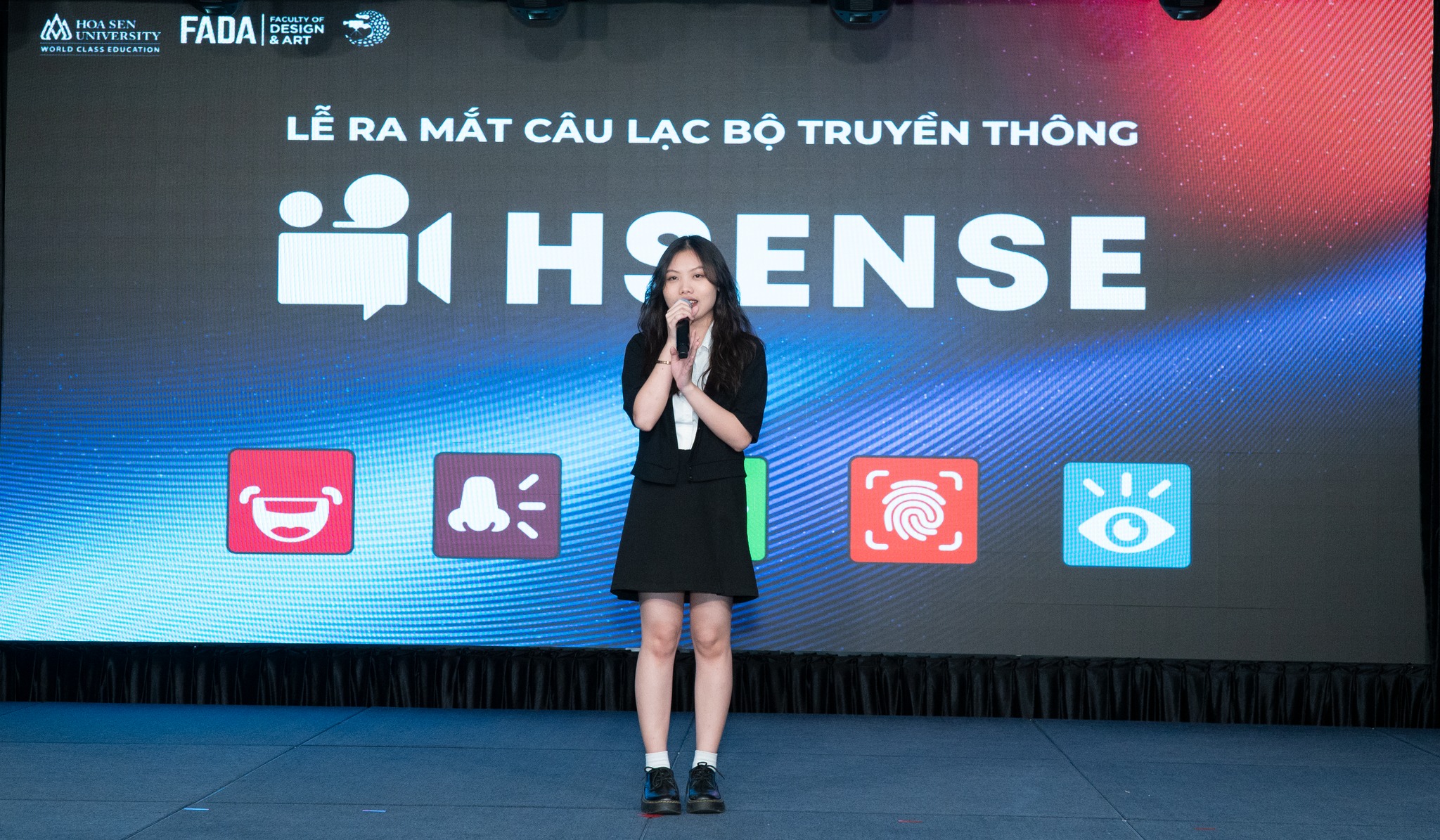 With the name Hsense, students will use their creativity and enthusiasm to create impressive media products to "touch" all the senses of the receiver. HSense will bring its own "quality" to conquer the audience and leave a bold mark on the development path of the Media Technology Administration, Faculty of Art Design in particular and Hoa Sen University in general.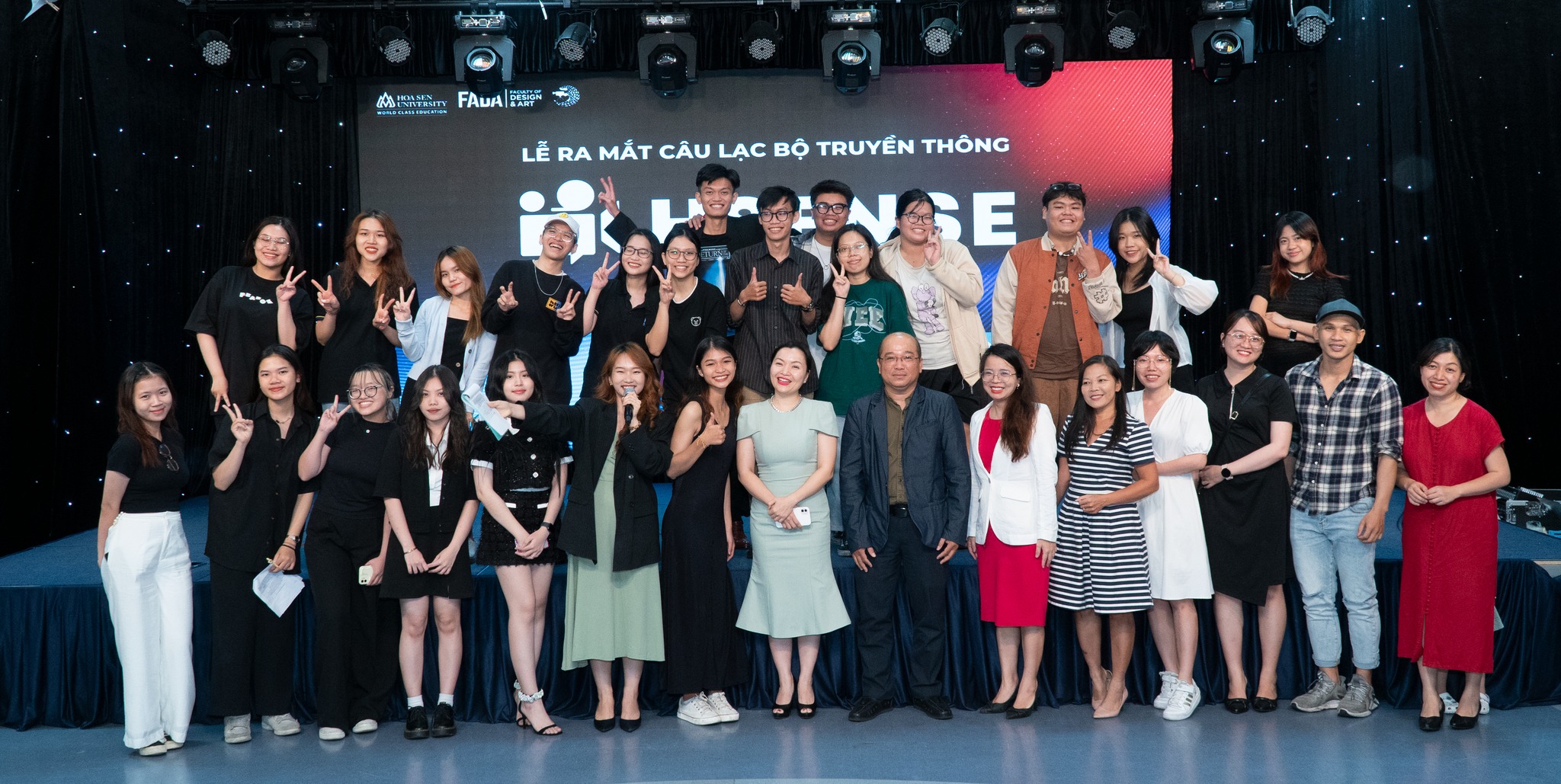 Let's take a look back at the "Unforgettable moments" in the launch of Hsense and don't forget to follow the IT fan page so you don't miss the next HSense activities.