14 outstanding marks of Hoa Sen University in 2022
2022 is a year marking many memorable milestones for Hoa Sen University (HSU) in education. In the last days of the year, let's take a look at 14 special marks that HSU students, lecturers and staff have achieved.
1. The first university to achieve NEAS certification (Australia)
In July, 2022, Australia's National Education Evaluation System – NEAS awarded the accreditation certificate to Hoa Sen University's International English Communication Program. HSU is the first and only university to be honored with this prestigious accreditation.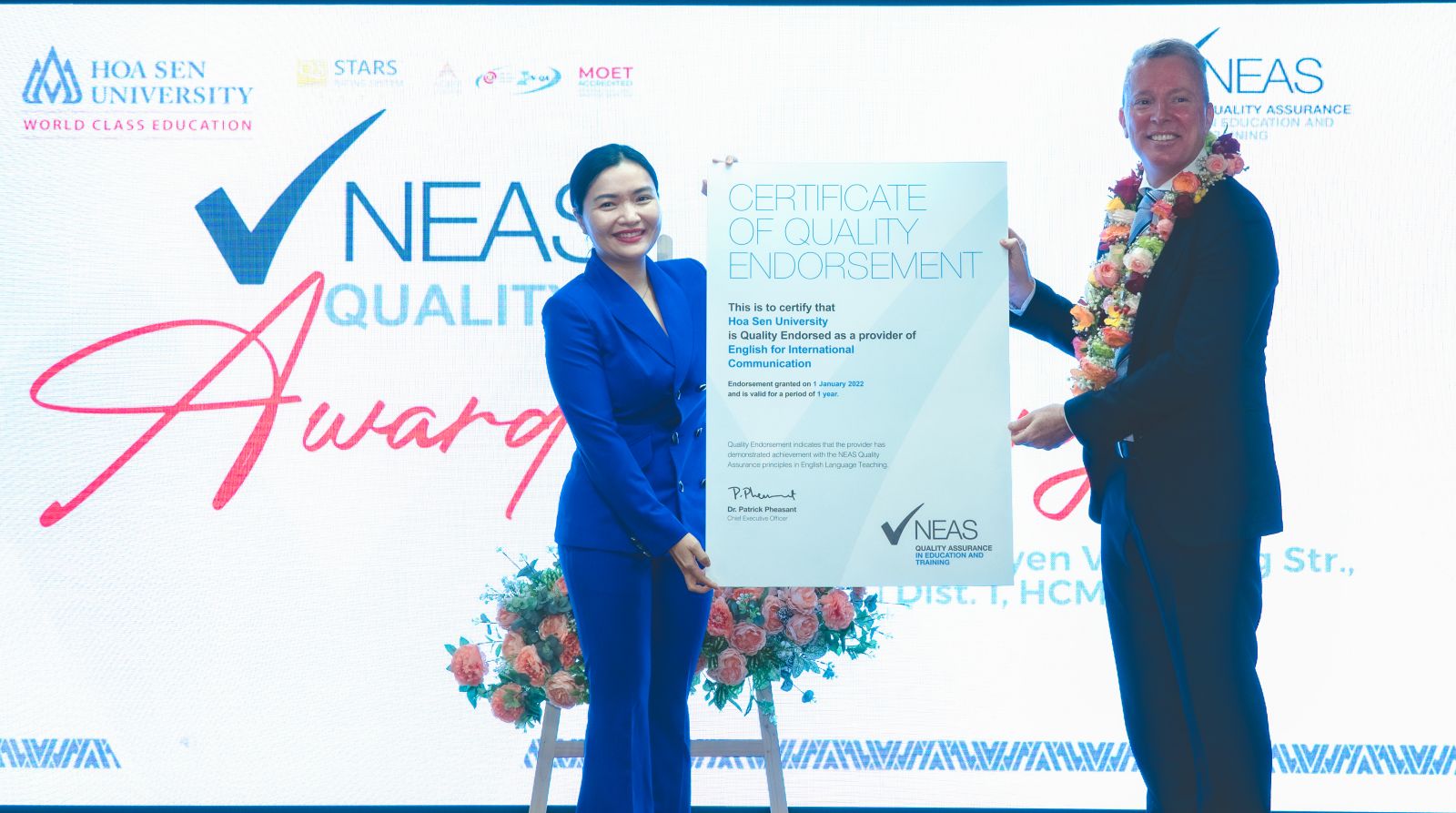 Australia's National Education Assessment System –NEAS is the leading independent organization for assessing the quality of English language teaching worldwide with more than 200 members in Australia, Asia Pacific and the Middle East.
2. 3 FIBAA-accredited majors (Switzerland)
From August 8 to August 10, 2022, Hoa Sen University has verified 03 training programs according to FIBAA standards in online form. After a period of rigorous self-assessment, in November 2022, Hoa Sen University officially achieved the accreditation of 03 bachelor training programs, including: English Language major, International Business major, and Logistics and supply chain management major.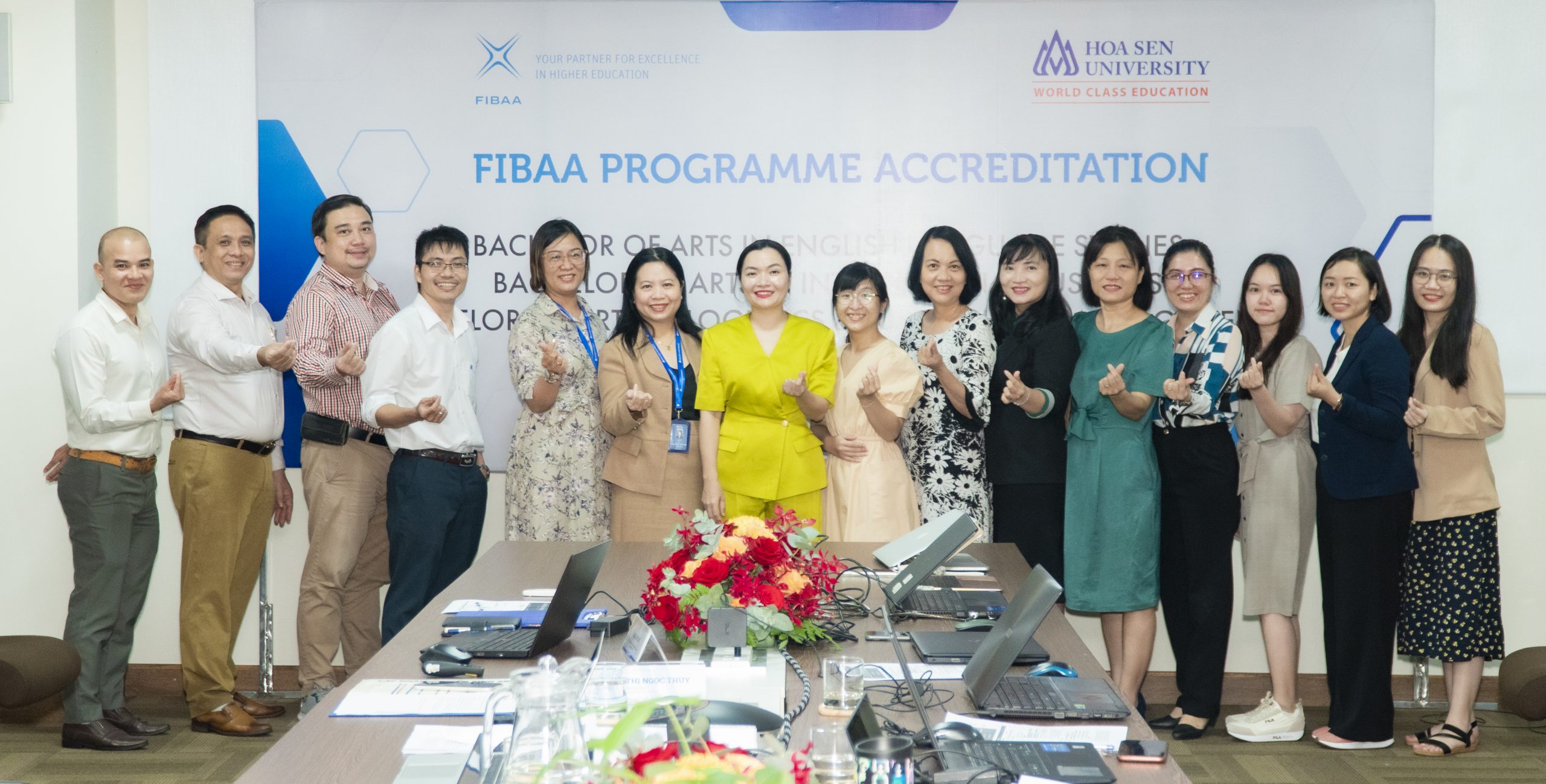 3. 3 subjects with AUN-QA standards (Southeast Asia)
With the strategic orientation of global standards in all training programs, Hoa Sen University continues to meet the AUN-QA standard – a set of standards issued by the Network of Universities in Southeast Asia for 3 majors of Graphic Design, Software Engineering and Management of Tourism and Travel Services, bringing the total number of qualified majors to 8.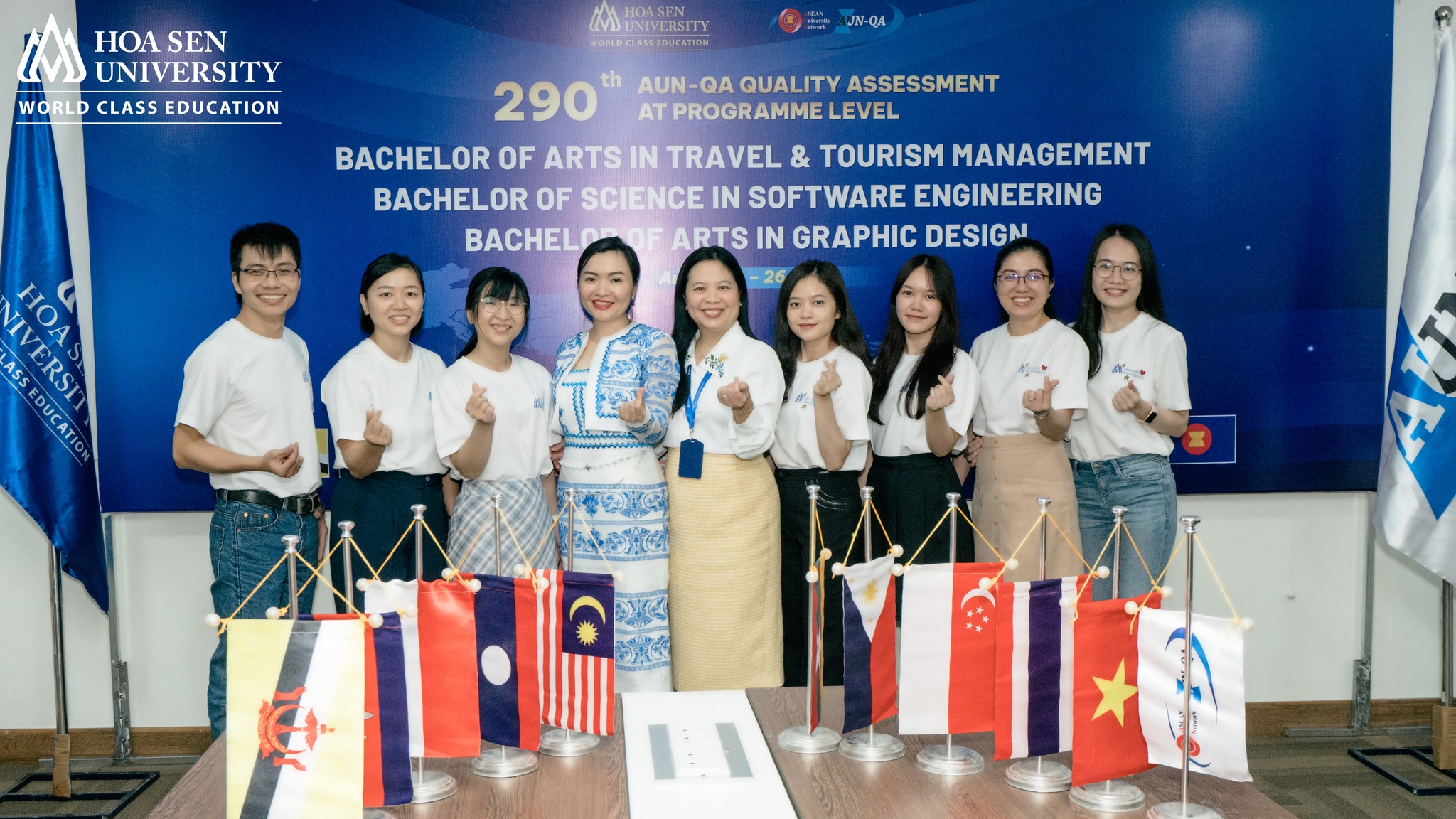 4. The Future Chef Contest project set a Guinness Vietnam Record
At the final round of The Future Chef Contest, the Vietnam Record Setting Ceremony for "The event of processing 63 typical dishes of 63 provinces and creating the first Vietnamese culinary map model" took place.63 dishes made by more than 50 chefs who are contestants, former contestants of The Future Chef Contest in different seasons with chefs from the North, Central and South and chefs from restaurants in the HCMC area have been created into a map model over 20 meters long.
5. Gen Z Project – The Leading Generation: "Million Views" Reality TV Show
Gen Z – The Leading Generation is a reality TV show about debate for high school students, which is professionally organized by the students of Hoa Sen University (HSU). The show has gone through 2 seasons, season 2 alone attracted more than 400 applications. In particular, Gen Z – The leading generation season 2 was broadcast on Vieon and received millions of views through 7 broadcast episodes, helping students to hone and practice in thinking and argumentative skills.
6. Fashion Creation Project: 10 years of building a brand in Vietnam
On July 30, 2022, the Fashion Creation 2022 program of students majoring in Fashion Design, Hoa Sen University (HSU) brought eye-catching performances with 21 collections, more than 60 outfits from 21 young designers of HSU.
Fashion Creation, with its more than 10 years of branding journey in Vietnam, has brought to the fashion public future fashion designers from Hoa Sen University.With creative thinking and unique personal identity, the show is the place to bring the students' designs closer to the public, which opens up many opportunities and turning points in the career journeys of young fashion designers.
7. Bringing De Montfort University (UK) program to Vietnam
On November 21, Hoa Sen University officially signed a cooperation agreement with De Montfort University and brought DMU's curriculum to Vietnam, under the witness of Professor Knight Steve Smith – British Ambassador for Global Education, British Senior Leadership Delegation, DMU Senior Leadership Delegation, Ministry of Education and Training Leaders, Ho Chi Minh City People's Committee Leaders and Lotus University collective.
The joint training program of HSU and DMU will start from the academic year 2023-2024 with 04 training programs at both undergraduate and graduate levels, including: Bachelor of Accounting (Accounting BSc), Bachelor of Marketing (Marketing BA), Bachelor of International Business (International Business BA), Master of English Language – Teaching (The English Language Teaching MA).
8. Established Hoa Sen Alumni Association
On September 17, 2022, Hoa Sen University (HSU) launched the Alumni Association called "Hoa Sen University Alumni Network".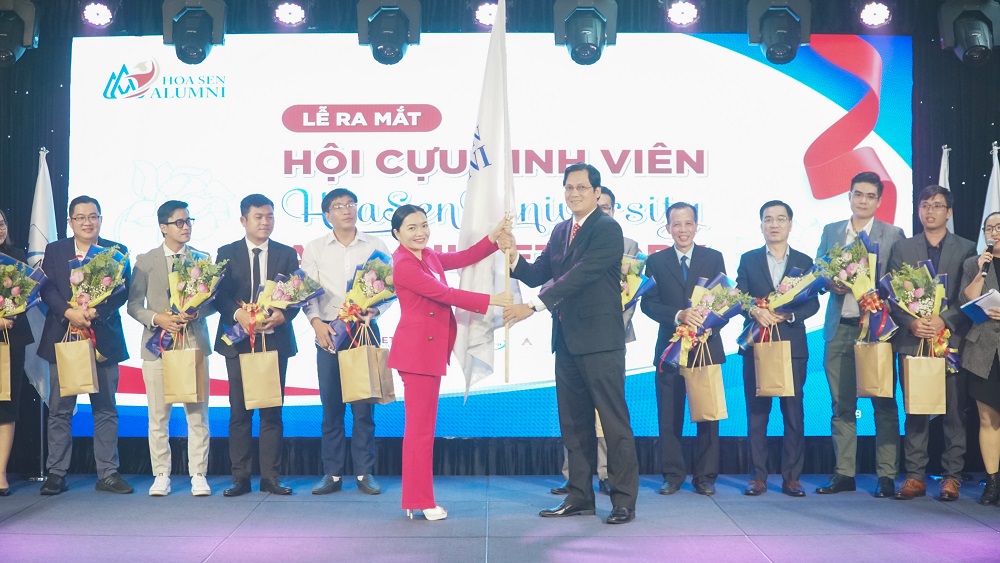 "Hoa Sen University Alumni Network" is a place to gather and mobilize generations of students who have studied, create opportunities for alumni to participate in University activities, call for resources from businesses and socio-economic organizations to build practical experience activities and enhance experiences for alumni as well as existing students; Acting as a bridge between generations of students in order to promote cooperation in training, research and transfer of science and technology to serve the task of socio-economic development between the University and localities, businesses, organizations at home and abroad.
9. Celebrate the 38 and 39 Graduation Ceremony full of emotions
After a long wait due to the Covid-19 epidemic, on March 19, 2022, the graduation ceremony of 1,471 fresh graduates of Hoa Sen University (HSU) officially took place at Hoa Binh Theater (District 10, HCMC).This is the largest graduation of HSU students in more than 30 years of teaching.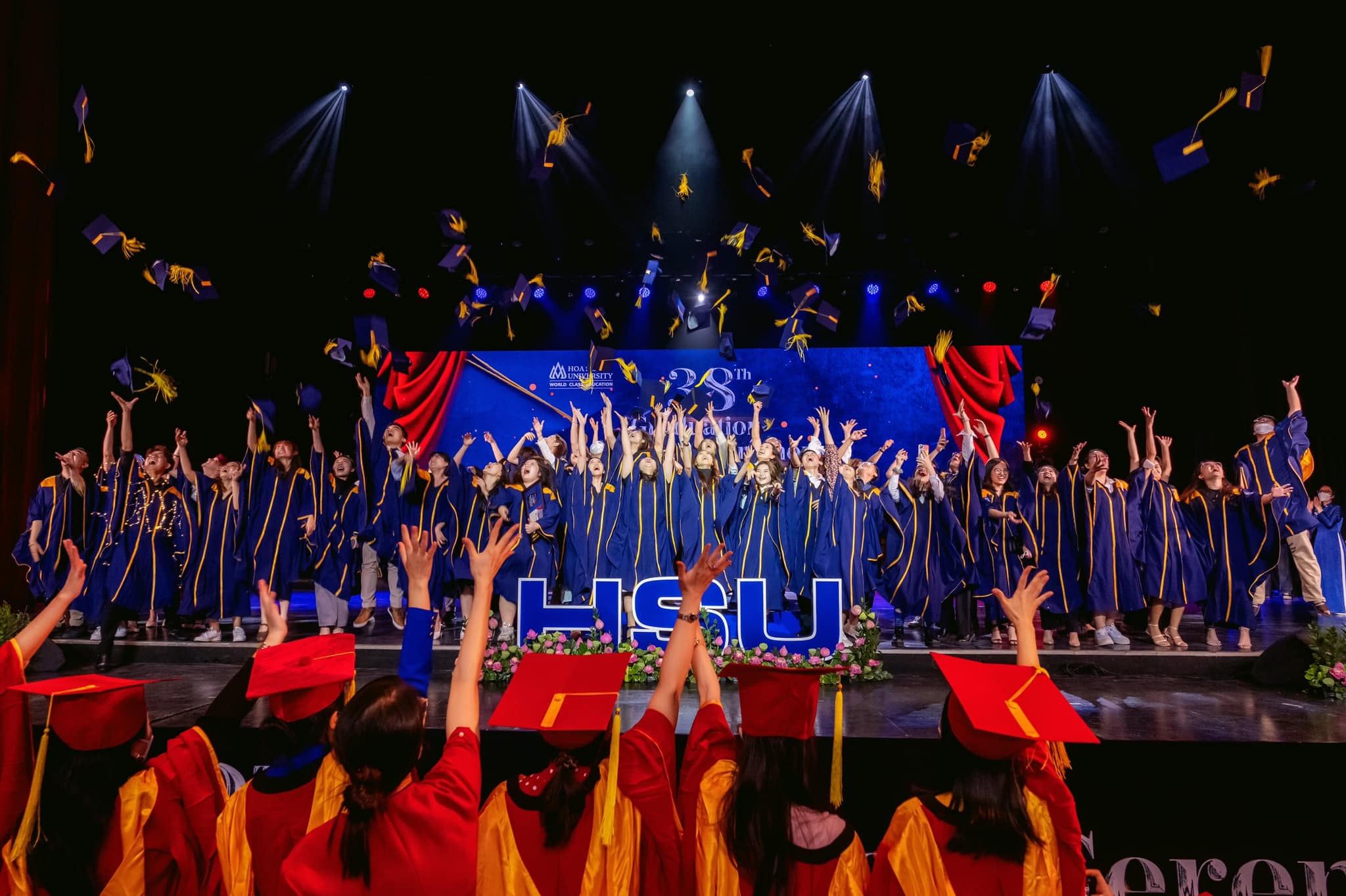 Then, on August 6, 2022, HSU continued to hold the 39th graduation ceremony for more than 700 new faculty members with many memorable moments such as: New bachelor Nguyen Thuan Anh won the title of valedictorian at the age of 40, student Nguyen Hai Bang overcame all physical barriers to conquer the title of valedictorian in Software Engineering, bachelor's parent Tran Le Kha Ai burst into tears when sharing about the journey with his children at university.
10. Welcoming international students to study
On September 12, 2022, HSU welcomed a delegation of international students from many countries such as France, Finland, Taiwan… to study at the school.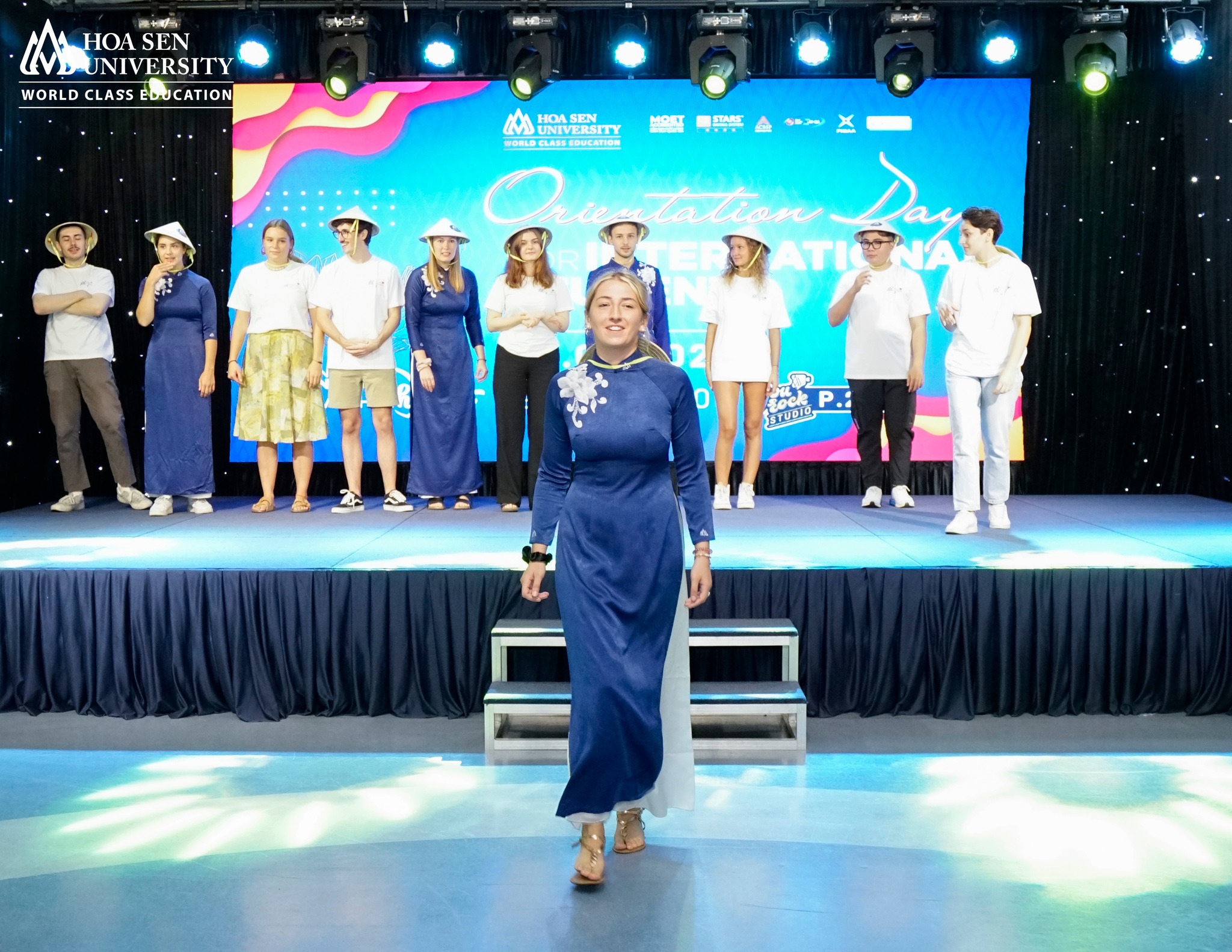 According to the study program, students will be able to choose a country to study exchange within one semester. Hoa Sen is honored to be their destination because of its internationally-accredited curriculum, professional teaching staff and active student life.
11. Organize hundreds of workshops and seminars for students
In 2022, a series of student subjects will be converted into contest projects, workshop events, and student seminars. With this form of learning, you can experience and learn from leading experts in the field you are studying. At the same time, programs on entertainment, sports and arts are also organized for students to have a variety of experiences.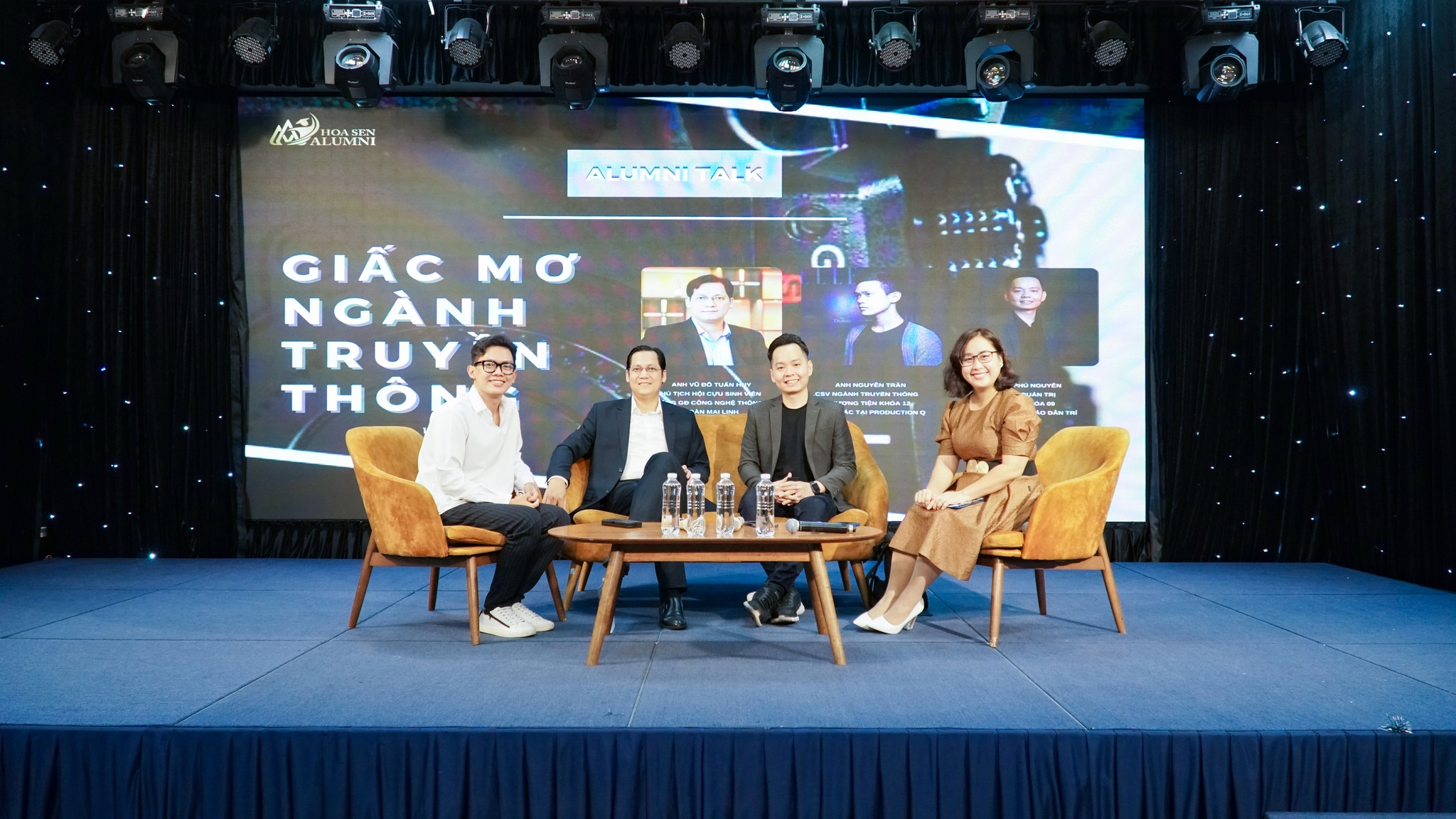 12. Coordinated with the University of Sydney (Australia) to organize the Smart Urban Architecture Workshop
On November 18, 2022, Hoa Sen University (HSU) held a seminar on "Smart urban architecture". Workshop with the participation of leading experts in the field of urban architecture.Especially with the presence of GS. Robyn Dowling – President of School of Architecture and Urban Planning – University of Sydney (Australia) and Mr. Jonathan TROUILLON – Director of Kobi Lighting Studio in Vietnam.
The seminar "Smart urban architecture" has brought a lot of useful information not only to students but also to lecturers and those working in the field of architecture and urban construction.
13. Strengthening cooperation with domestic and international partners
In 2022, Hoa Sen University constantly expands cooperation and exchanges with domestic and international partners. Including the signing event of cooperation with universities in Australia and New Zealand, SRH Fernhochschule – The Mobile Univers, MISA Joint Stock Company and Asia English System, YouNet Media Joint Stock Company, Viet Australia Audit Company Limited, TECHHAUS Company …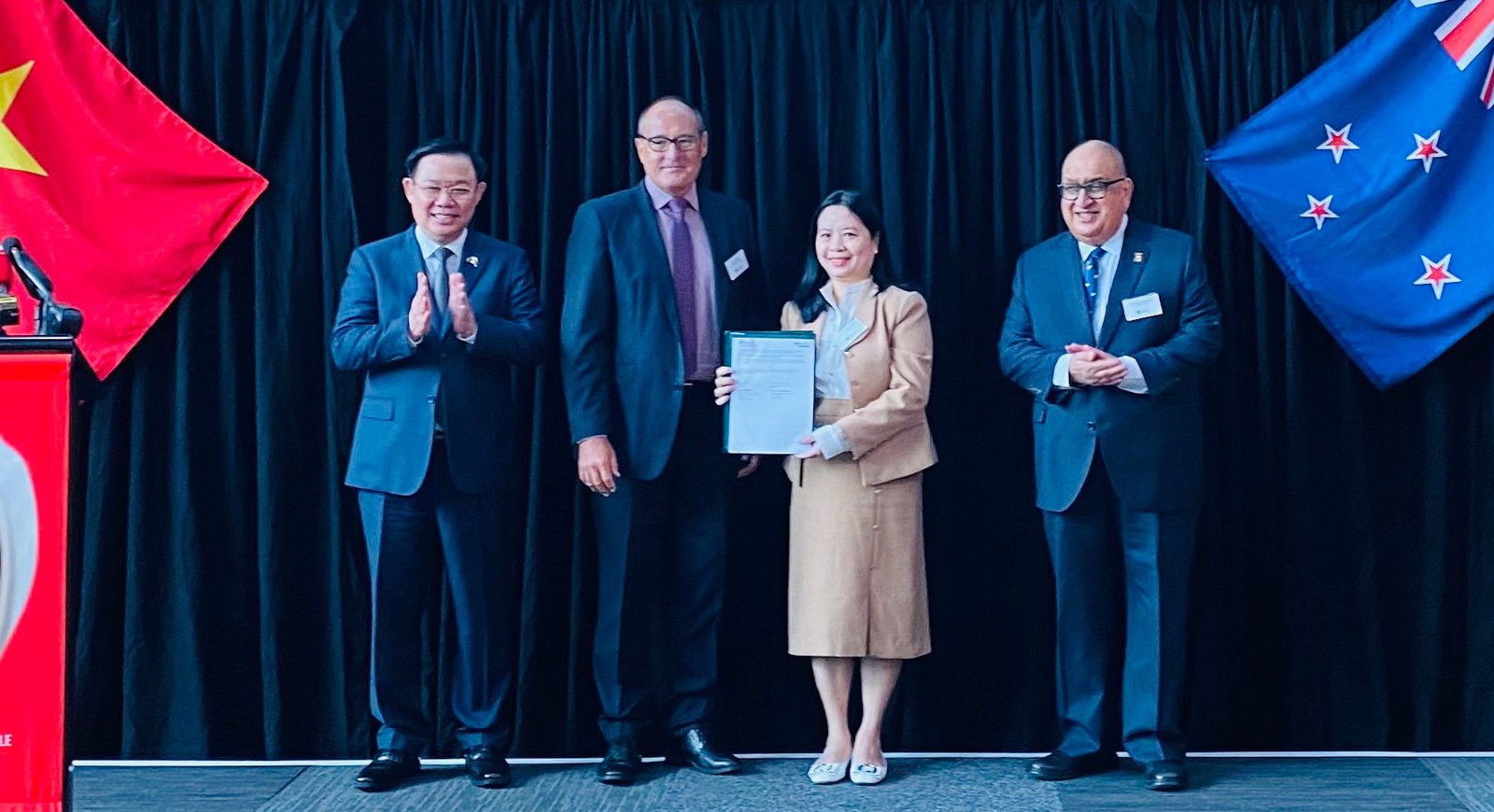 14. Implement the program "Together with HSU, Bring home 10,000 Tet gifts"
With the desire to send greetings and gratitude to students and parents on the occasion of the new year, Hoa Sen University has given more than 10,000 gifts to students.From the beginning of December, the school organizes for students to register to receive Tet gifts. All these gifts will be delivered directly to students at the school or delivered to parents' homes via the permanent address registered by the student.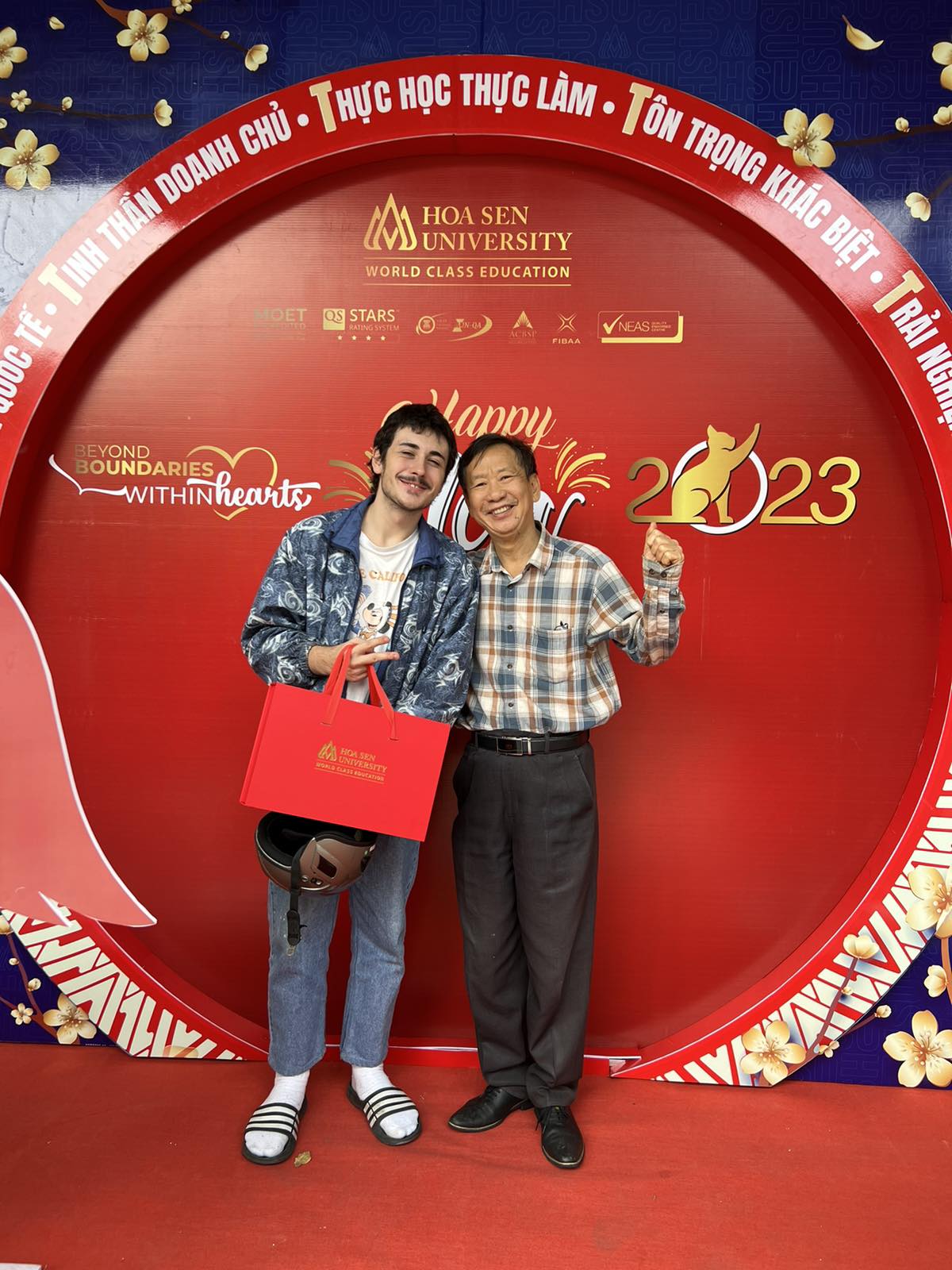 HSU's Tet gifts for students include: Set of porcelain cups (3 cups), premium lotus tea and red envelopes. In particular, HSU porcelain cups are engraved with the words containing messages about the family such as: "I love dad", "I love mom", "I love you". This is a way for the School to remind students about showing love to their loved ones.