Nguyen Quang Tri – New student majoring in English Language and the journey to conquer the Talent Scholarship of 340 million VND
Nguyen Quang Tri, new student K22 majoring in English has wholly conquered the Admissions Council of Hoa Sen University with his days of dedication to Taekwondo, despite his very young age. With outstanding talent and contributions to sports, Tri became the owner of the Talent Scholarship with up to 340 million VND.
Fall in love with martial arts thanks to my parents, who are "people in the profession."
Tri started practicing Taekwondo quite early, because his parents opened a martial arts class near his house. At that time, Tri came to practice because his family wanted to improve and maintain his health. But the more he practiced, the more prominent his talent became, and he began to like this sport.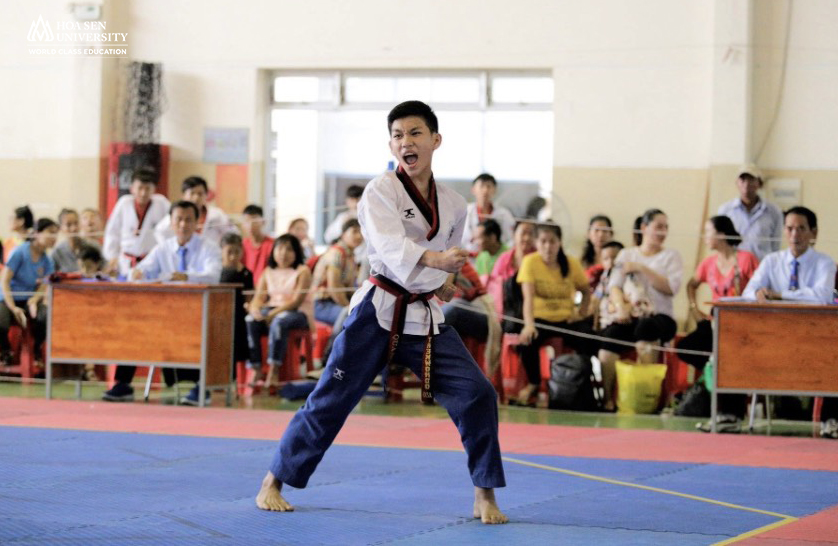 Quang Tri shared: "My mother is the one who ignited the Taekwondo fire in me. At that time, my mother was still playing, so I had the opportunity to go with her. In 2012, when Vietnam hosted the Asian Taekwondo Championship, my mother competed in the women's team event. I like it and the feeling of standing in the ring and performing the martial arts in my own style. When I heard that my mother won a silver medal in this event, I was even more attracted to Taekwondo. After that, both my father and mother were the ones who trained and taught me, but the one who directly trained me was my mother."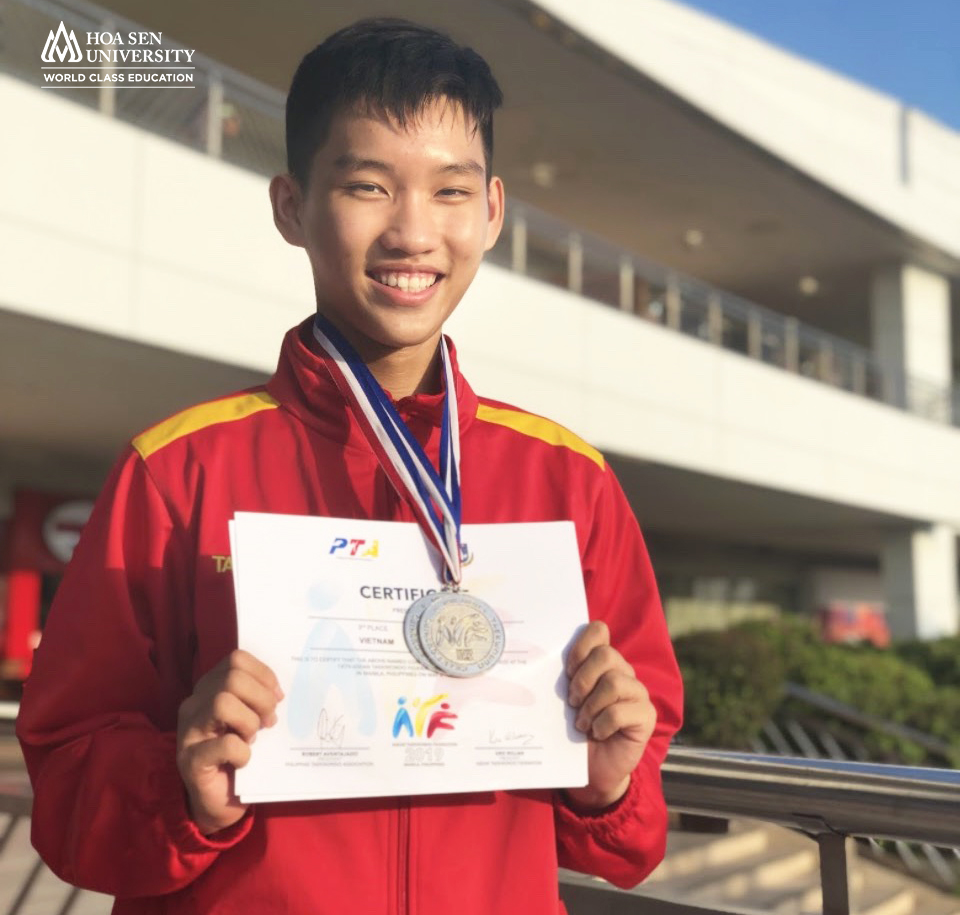 With a strong passion for martial arts, Quang Tri trained hard and participated in tournaments to challenge himself. Gradually, Tri's outstanding talent and self-training efforts paid off. He had consecutively won medals in international contests: 1 gold (creative team reserve) at the 2016 World Championships, one gold and one silver at the 2017 Asian Junior Championships, two silver at the 2018 Southeast Asian Championship, one bronze at the 2019 Asian Youth Championship, two gold medals at the 2020 Asian Open, one gold medal at the Southeast Asian Championship in Vietnam 2022.
The way to compete is challenging but never neglect to learn
Quang Tri's training and competition process was also not easy. When the first tournament, he lost and didn't have a medal. But that's not why Tri gave up. Under the tutelage of his mother, Tri won first place in the following tournaments, won gold medals at city levels, had the opportunity to join the Vietnam Taekwondo Team, and participated in national and international games. It is a vast and proud achievement for a student.
Because he has to do two parallel tasks, Tri is always aware and tries to balance between "study" and "practice" to the best of his ability. A delightful thing for Tri is that this year, you have passed the IELTS exam with a score of 7.0, beyond expectations. In school, he also participated in the dance club – Cheerleading Seahorse Crew. This is a place to train Tri more about teamwork, dancing skills, and music appreciation, giving you many good memories of this high school time.
Talent Scholarship – A well-deserved reward for all efforts and dedication
Fortunately, Tri's high school regularly organizes practical experience sessions, and Hoa Sen is the university targeted by teachers to connect in future career orientation. "Through the experience at Nguyen Van Trang campus – District 1, I like the lecturers and students here; the facilities are very modern, and the classrooms are designed without a podium to create a favorable environment. Conditions for lecturers and students to be close and communicate effectively. This will be an ideal environment for me to learn and develop comfortably," – Quang Tri shared.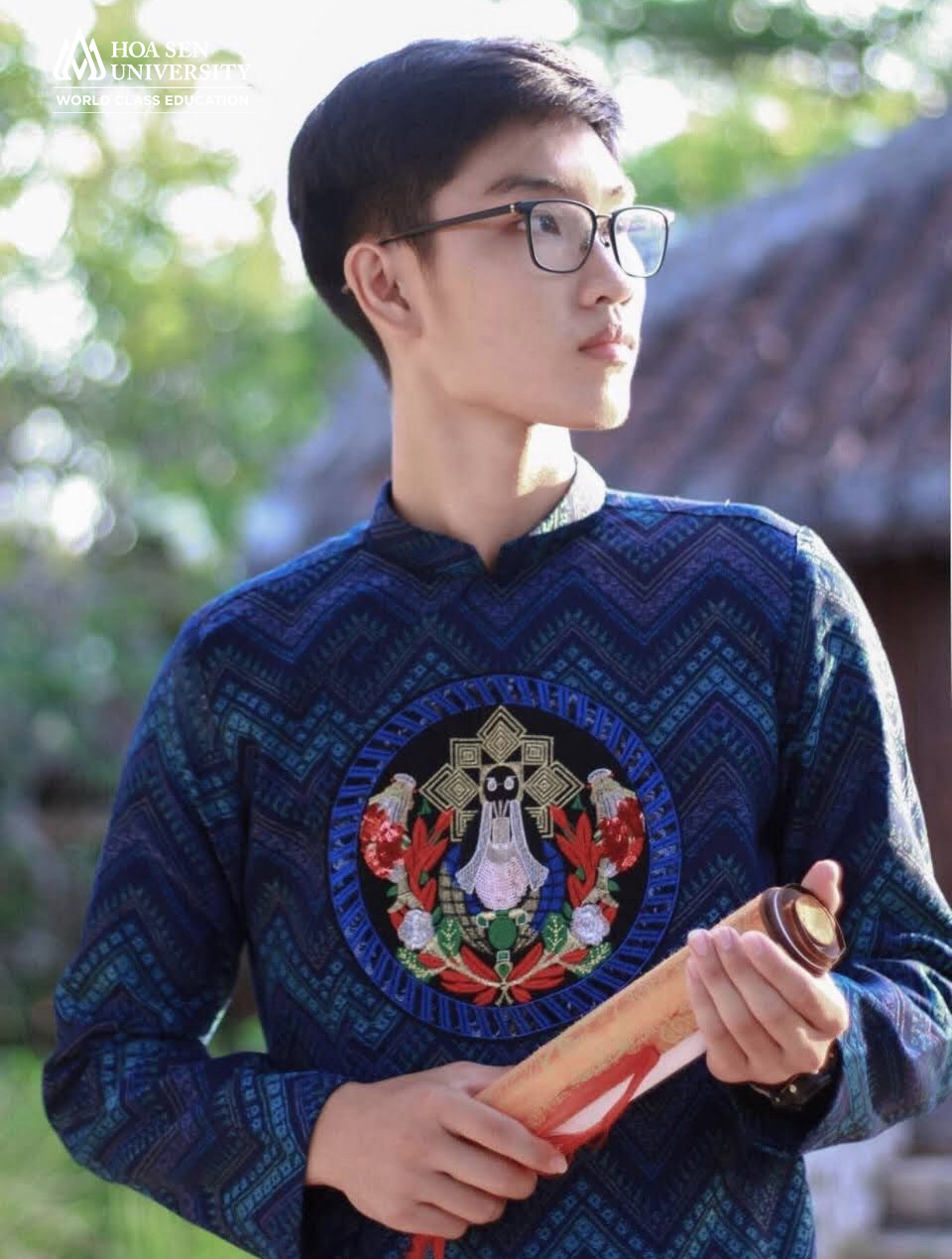 Tri also shared: "When I heard that Hoa Sen University would give me a talented scholarship, my emotions were broken. I feel delighted, surprised, and somewhat relieved about the pressure of school for the next four years of my school. But most of all, I feel extremely grateful to the school for trusting me with this scholarship so that I can continue with my passion and dreams; grateful to my parents for always supporting me and encouraging me to keep going until today. And I also can't forget Mr. Nguyen Thanh Huy, who guided, coached, and created conditions for me to participate in both domestic and international tournaments so that I had the opportunity to assert myself and devoted herself to Taekwondo."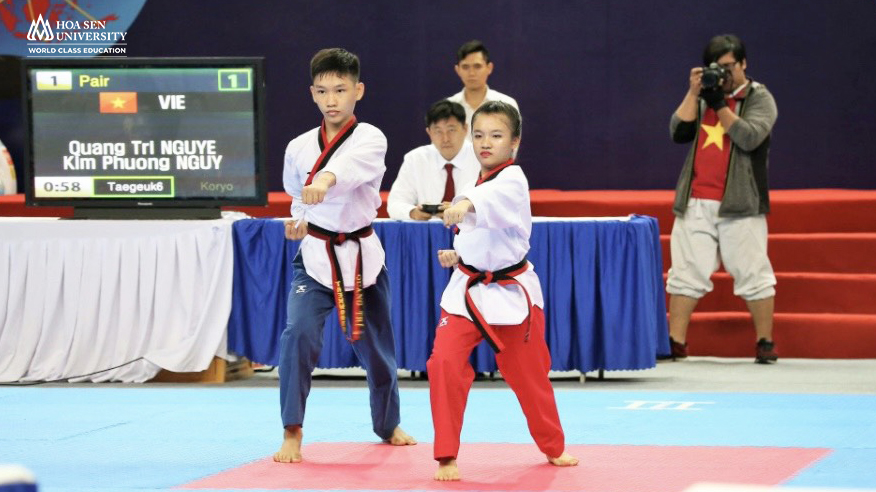 ĐIn particular, in the Southeast Asian student congress scheduled to be held in Thailand in August, Quang Tri will represent Hoa Sen students to participate in his forte Taekwondo. Once again, congratulations to Quang Tri on joining the talented Hoa Sen house and having memorable student experiences!