Which school to study E-Commerce? Top best E-Commerce training schools
The inevitable development trend of internet technology has made leaps and bounds in e-commerce in recent years. Currently, many universities in the country offer this field of study. Do not miss this article to learn about E-Commerce and which school to study E-Commerce at to find the top most reliable training schools in E-Commerce!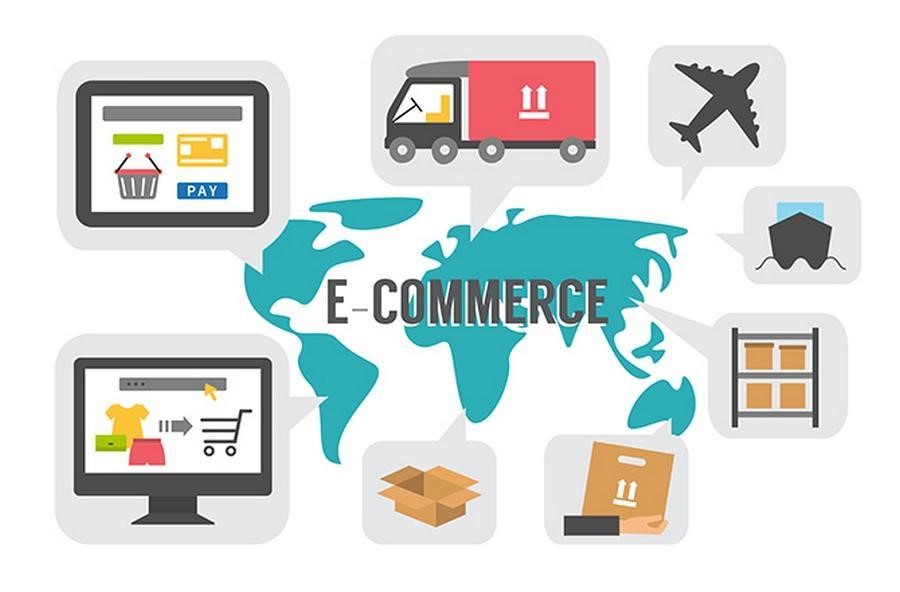 1. What is E-Commerce?
The e-commerce market in Vietnam has been developed quite nicely and will accelerate strongly in the coming years. Therefore, it is unsurprising that many universities have offered E-Commerce training programs in the past few years, and E-Commerce has become one of the TOP 10 hottest subjects. So what is E-Commerce? E-Commerce (or EC) is buying and selling products or services over an electronic network, primarily the Internet. E-Commerce transactions include supply and demand, purchase and sale, exchange, payment, ordering, advertising, transportation…
In essence, e-commerce is similar to traditional commerce, which involves all the processes required to run a company, except that e-commerce operates over the Internet and modern electronic means. The buying and selling process, transaction, promotion, and payment in e-commerce are around-the-clock, saving a lot of time and costs.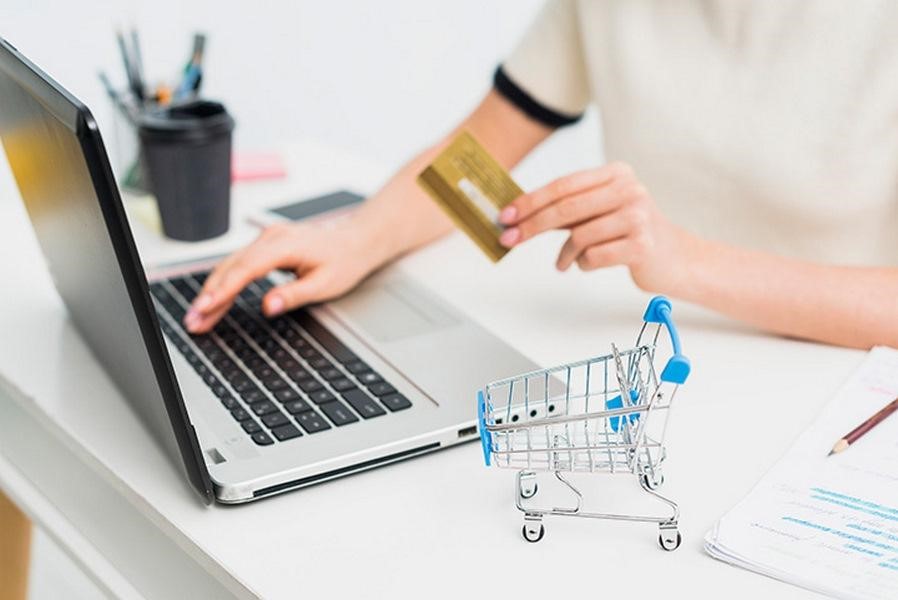 With the outstanding success of many online business corporations such as Amazon, Alibaba, Shopee, Tiki, and Lazada, e-commerce has become the era's trend. The E-Commerce program will provide students with specialized and in-depth knowledge of the economy, the process and method of organizing online business, or how to understand and proficiently use search engines to approach customers and partners to expand the business market.
2. Which is the best school for E-Commerce? TOP 5 most reliable E-Commerce training schools.
One of the biggest concerns of students when choosing a school is the quality of teaching and the cost of tuition. Therefore, the question of which schools to study E-Commerce is always a concern for students and parents. To make it easier to choose the most suitable schools, students can refer to the top 05 universities that offer high-quality training programs in E-Commerce.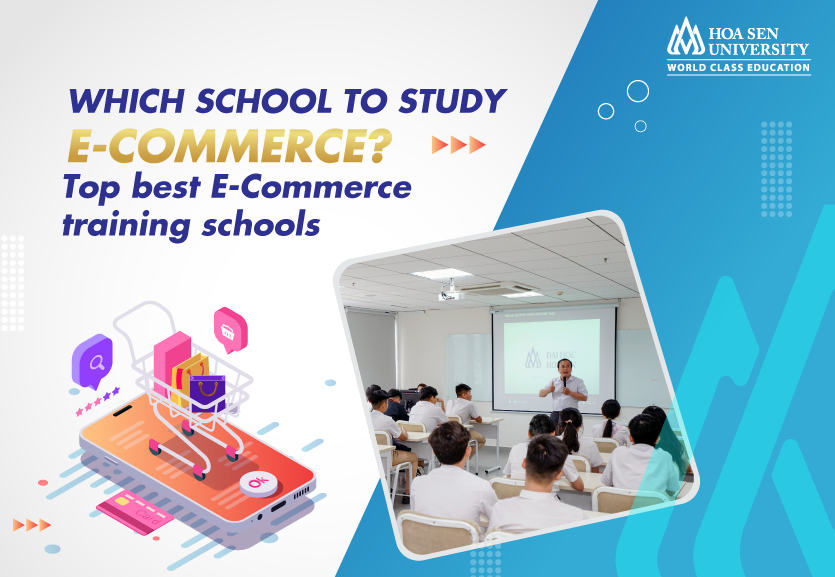 Which school to study E-Commerce?
3. Which school to study E-Commerce?
3.1. Vietnam University of Commerce
The Vietnam University of Commerce is the first school to have E-Commerce in its training program. It is a leading multi-disciplinary, multi-field public university that meets the essential standards in training quality.
The University of Commerce is also one of the few schools with a separate E-Commerce department.
3.2. Post and Telecommunications Institute of Technology
Started offering the E-Commerce training program in 2018, the Posts and Telecommunications Institute of Technology is the top school chosen by many students. The school's E-Commerce training program combines information technology and commercial business.
3.3. University of Transport Technology
The University of Transport Technology is recognized as one of the first 15 universities in Vietnam to meet the quality standards of higher education.
In 2018, the school began to expand the training programs to E-Commerce; the program combines the foundational knowledge of online business and IT.
3.4. National Economics University (NEU)
National Economics University is one of Vietnam's most popular training and fostering schools for business administration and economic managers. In 2018, the school opened the E-Commerce training program, which trains the foundation knowledge of E-Commerce management and necessary skills in system building.
3.5. Hoa Sen University
Hoa Sen University is one of Vietnam's top multi-disciplinary non-public training schools. The school takes the quality of teaching as its priority. At Hoa Sen University, the training program connects three parties: School – Enterprise – Students in building and improving the curriculum, harmoniously coordinating theory and practice, and organizing student academic activities and experience. This combination helps students to be able to take up jobs while still studying at the school (3rd-year students) and have the opportunity to be employed even before graduation or during the internship.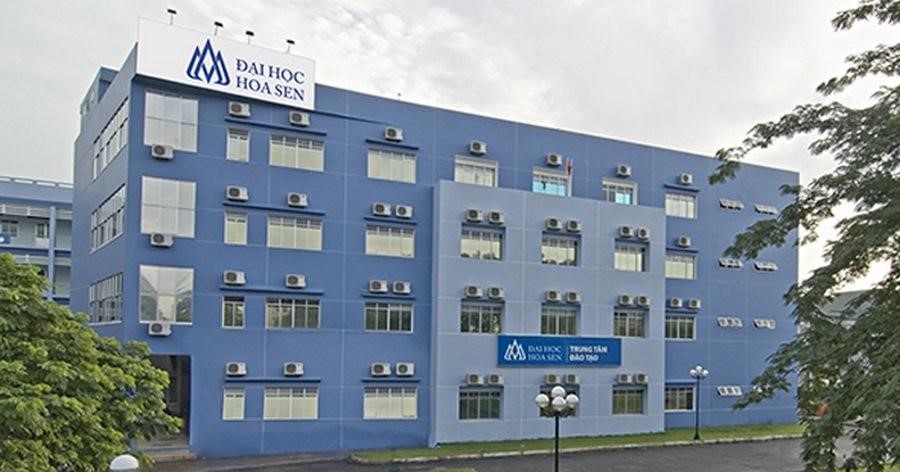 Hoa Sen University has a standard-qualified training quality and a team of highly qualified teachers.
E-Commerce students at HSU have many opportunities to practice and work at large companies and corporations such as Sudo E-Commerce Company, Sendo Technology E-Commerce company, Vega Logistics company, Kerry TTC Express, Cathay Life Insurance, Interlink Company…
Above are the top 05 best E-Commerce training schools. Besides evaluating the best suitable E-Commerce schools, learning capacity self-assessment, enrollment information research, and training programs research will benefit students with solid knowledge and skills for the future.