Best Universities for Business Administration
Why do some businesses take the leap and others don't? How to make a difference for the company in doing business? Studying Business Administration will help you access the core of business administration and business administration knowledge. So what is Business Administration? Which school has the best training quality and reputation in Business Administration? Let us answer these questions in the article below.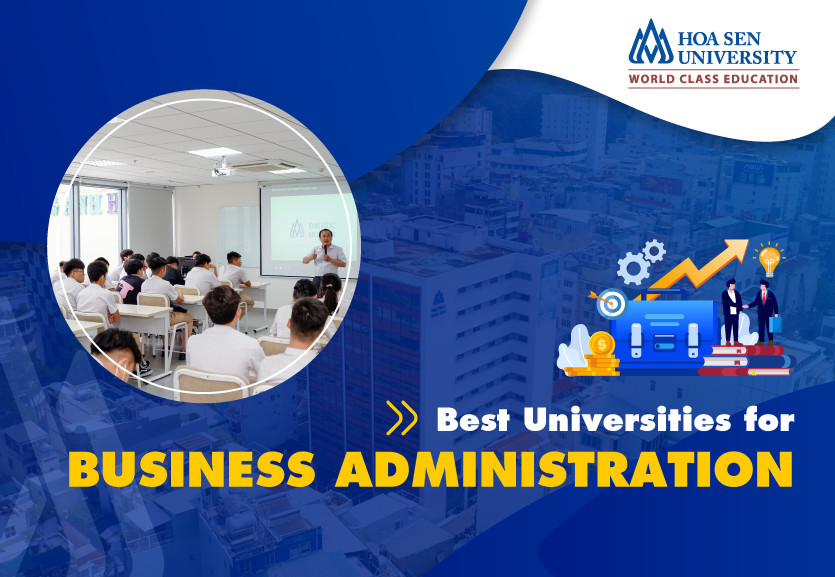 Which schools offer high-quality Business Administration training programs?
1. What is Business Administration? Things to know about Business Administration
Simply put, Business Administration is a training program that provides students with the skills and foundational knowledge about managing and running an organization or business. The Business Administration industry has a vast scope of applications, appearing in almost all areas of social life, such as media – advertising, healthcare, hotels – restaurants, human resources, finance, education, and many more… Therefore, Business Administration students will have the opportunity to be exposed to and test themselves on many professions to choose the most suitable job position.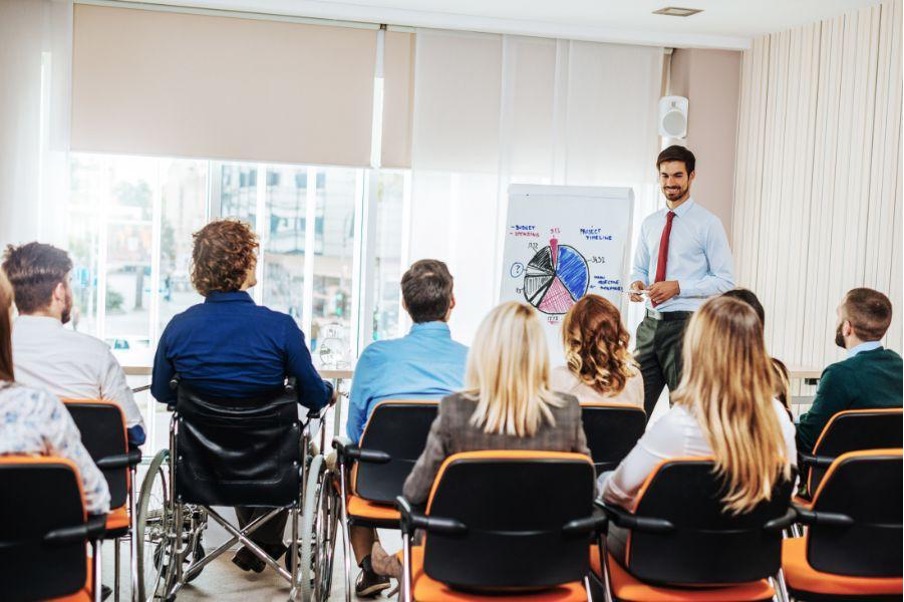 What is Business Administration?
However, the diversity of Business Administration is both a strength and a weakness. Besides creating great career opportunities, there are still cases where students need help determining what they are studying and what they will do after graduation. Therefore, before deciding where to study Business Administration, students must evaluate the Bachelor of Business Administration requirement to see if they are suitable for this major.
2. What are the requirements for studying Business Administration?
It is not difficult to become a student of Business Administration. However, this field of study requires students to have all the necessary qualities and abilities of a Bachelor of Business Administration, including:
2.1. Sharp thinking, leadership qualities
One of the indispensable qualities of a successful business administrator is leadership thinking. It is an innate ability that only some have but can be accumulated through practice. Moreover, it requires insight and agility to seize business opportunities.
2.2. Well communication skills
Not only for business administration, but communication skill is also an essential factor in almost every profession in social life. To become a successful administrator, you must communicate with customers and investors to negotiate, sign and find business opportunities. Communication plays a vital role in business activities as leaders spend more than 60% of communication.
2.3. Calculation skills, not afraid of "numbers"
To operate an effective business, besides managing the company, you also need calculation skills and the ability to withstand high work pressure to increase revenue to operate effectively. You might need to read financial statements, revenue reports, revenue and expenditure plans, and audits. If you are not interested in working with numbers, consider them when choosing Business Administration.
2.4. Decisiveness
An assertive leader understands how to get things done, ensuring consistency in a strategic direction across leadership levels. Being a leader, you are responsible for leading an organization with a diverse team of personalities. Therefore, a decisive person can defend the idea and execute the strategy smoothly without being influenced by other factors. Decisiveness is the courage of those who dare to think, dare to do, dare to take responsibility.
3. Career prospects of Business Administration
Many think they can work as supervisors, managers, or executives after Business Administration graduation. However, these are only one of the top positions, requiring much business experience, knowledge, and skills over many years.
Business Administration students have vast career opportunities with many different positions. Here are some current "hot" occupations for a bachelor of Business Administration: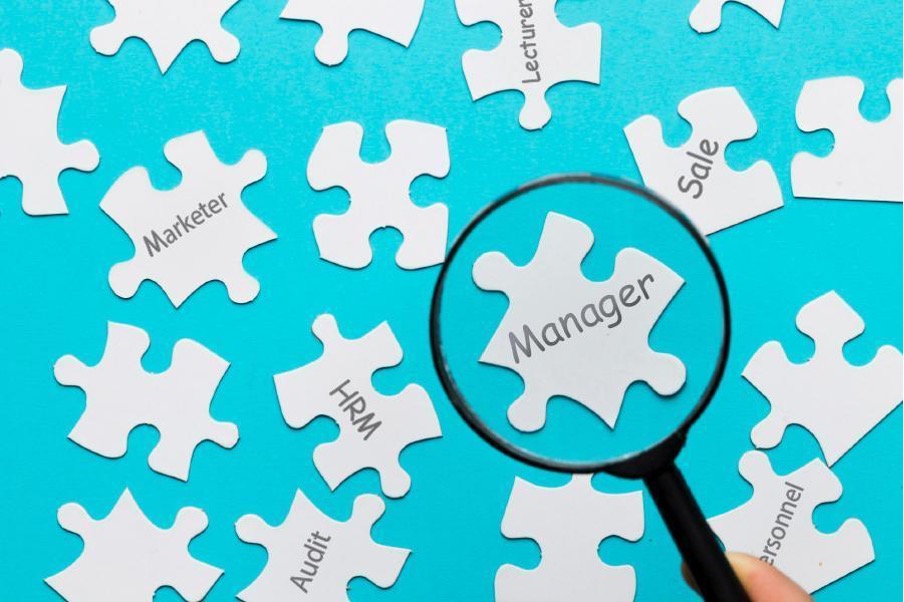 Career opportunities in Business Administration.
3.1. Consultants
Consultants' responsibility is to advise and give advice according to the criteria and needs of customers. It is essential to have good communication skills and the ability to catch up with changing customer likings and needs to become a consultant.
3.2. Marketing specialist
A marketing specialist needs professional skills such as market research, content creation, and building promotion strategies,…
3.3. Human resource specialist
A human resource specialist must screen candidate profiles and select the most suitable employees for businesses and organizations.
3.4. Financial specialists
The insight into predicting changes in market trends and the ability to gather information, analyze and plan in the business administration industry can make you well-suited to the position of a financial specialist.
In addition, there are many other career positions, such as sales, customer care, logistics, and management, for a bachelor of Business Administration…
4. Where to study Business Administration?
The learning environment plays an important role in creating a solid stepping stone for a future career. Therefore, you need to choose a reputable school with good training quality, with many experiential activities, and scholarship policies for students.
Hoa Sen University is one of the pioneering universities in training according to social needs and considered the most worthy school in Ho Chi Minh City. With more than 30 years of establishment and development, Hoa Sen University has continuously made its mark and affirmed its quality, achieving many accreditations such as QS-Stars, American ACBSP, AUN-QA, FIBAA… 80% of industries. The school is certified, achieving quality accreditation from prestigious educational institutions.
With a team of experienced lecturers holding many high positions in large enterprises, Hoa Sen University provides high-quality educational programs of international standards, giving students the knowledge and skills for future careers.
Business Administration students at Hoa Sen University will be equipped with in-depth knowledge of Business Administration, such as production management, marketing management, and business administration,… In addition, students also have the opportunity to learn additional skills, such as marketing strategy in the digital transformation era and blockchain applications,… Besides, students have also created an environment to promote entrepreneurship through topics, seminars, and projects in which the school is an investor.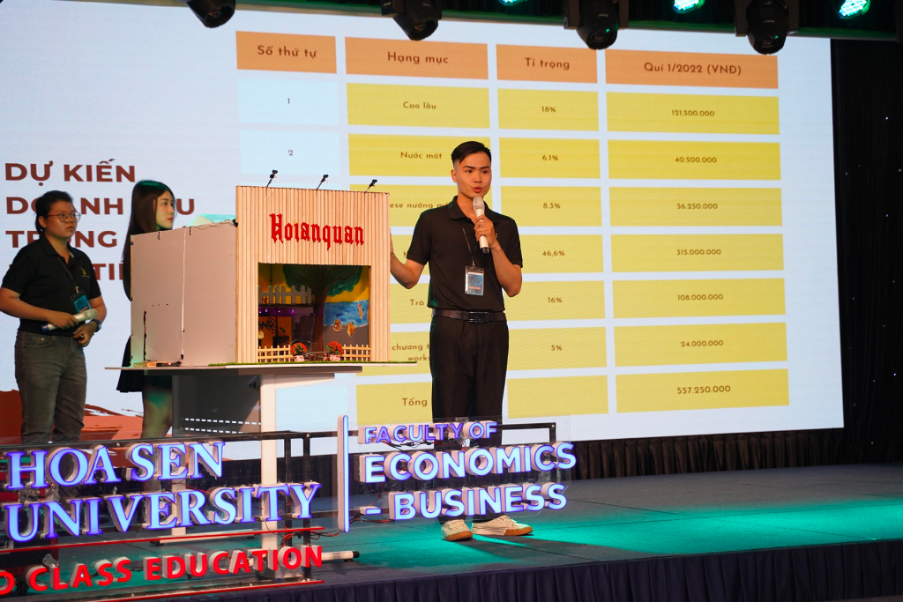 The Talented Manager Contest organized by Hoa Sen University allows young people to learn how to apply their learned management knowledge to practice flexibly.