Top highest-paying jobs for graduates of Japanese Studies
Japanese Studies is one of the training programs with a skyrocketed number of registered candidates in recent years, especially in the context of extensive development of relations between Japan and Vietnam. Many Japanese businesses choose Vietnam as the number one destination for their business investment and growth. Therefore, students majoring in Japanese Studies have many opportunities to work in large foreign organizations with well-paid salaries. So, what are the career options after studying Japanese Studies? Let's find out about the top highest-paying jobs for Japanese Studies to answer the above question.
What are the career options after studying Japanese Studies? Let's discover the top well-paid jobs for Japanese Studies graduates.
1. What is Japanese Studies?
Japanese Studies is the study of social humanities and sciences of Japan. Students of this program learn about the people, culture, traditions, history, geography, society, politics, and economy… of the "Land of the Rising Sun" besides learning the Japanese language from basic to advanced. Therefore, students have a broad understanding of all aspects of Japan after graduation and confidently communicate in Japanese with native speakers.
However, it is necessary to clearly distinguish between Japanese Studies and the Japanese language to avoid confusion. The Japanese language focuses on intensive Japanese language teaching. In contrast, Japanese Studies provides students with comprehensive knowledge about Japan, such as the Japanese economy, culture, and foreign policy, besides the Japanese language.
2 What are the career opportunities after studying Japanese Studies? Top 5 highest-paying jobs for graduates of Japanese Studies.
Students majoring in Japanese Studies will receive intensive training in Japanese culture and language skills. Therefore, students don't need to worry about their future careers because the job opportunities related to Japanese Studies are very diverse. Here is the summary of 5 occupations with high income that Japanese Studies students can apply for:
2.1. Japanese interpreter
Interpreters are responsible for converting one language to another. It is one of the most recruited jobs nowadays as Vietnam is the top ideal destination for Japanese business investment, and the number of Japanese companies operating in Vietnam has risen nonstop. And all of them need interpreters.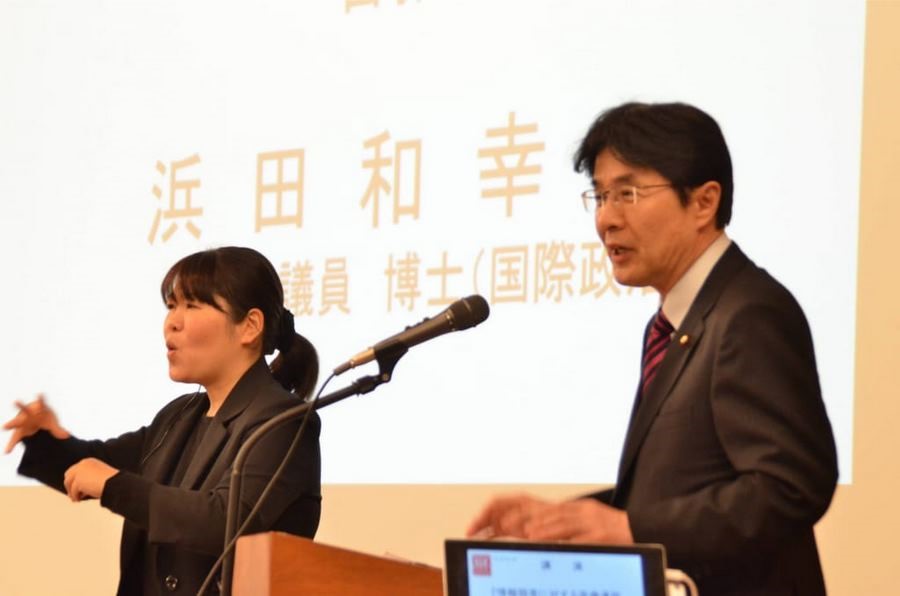 With good Japanese skills, students can easily apply for translator-interpreter jobs.
2.2. Tour guide for Japanese tourists
Thousands of annual Japanese visitors flocking to Vietnam have created opportunities for many travel companies to develop. Thus there is always a recruitment demand for Japanese tourist guides and other tourism service providers who are well acquainted with Japan in general..
Graduates of Japanese Studies can have a significant advantage when applying for this position because they are not only fluent in Japanese but also knowledgeable about Japanese, which satisfies Japanese tourists.
2.3. Assistant or secretary of Japanese director
This position is the most needed job in every Japanese company. When Japanese investors open companies in Vietnam, signing contracts or communicating with Vietnamese people is inevitable. Therefore, Japanese directors need an assistant or secretary to arrange and support these tasks.
2.4. Japanese teacher
Graduates of Japanese Studies are fully qualified to become Japanese language teachers in universities or Japanese language centers.
2.5. Staff working at Embassy in Japan
This job is undoubtedly the dream of every Japanese student as it is considered the pinnacle of this industry. Those with extensive knowledge, political knowledge, and good communication skills will certainly have many opportunities to reach this position.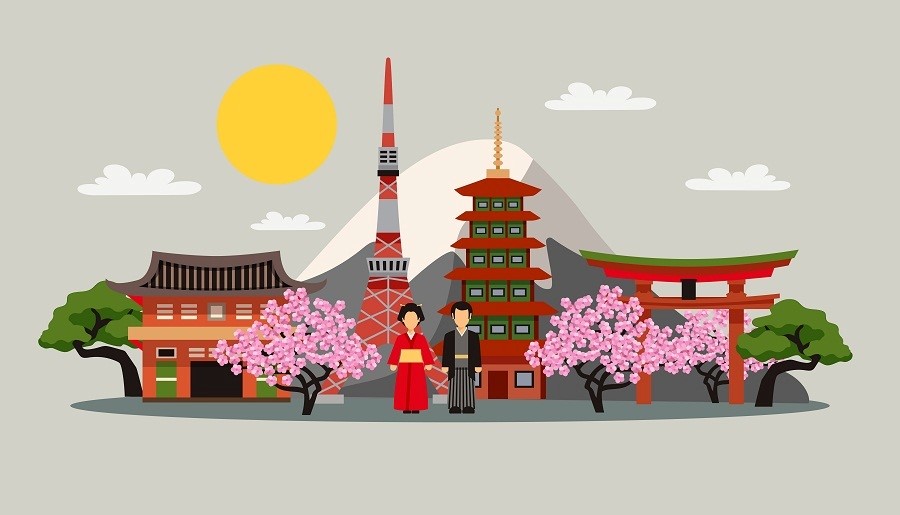 Career opportunities for Japanese Studies students are incredibly open.
Moreover, there are also many other jobs related to Japanese Studies, such as working in research and translation companies, teaching Japanese at universities and foreign language centers, communication staff for businesses, and international fund organizations in Vietnam…
There are many career options for graduates. However, choosing a job suitable for their passion and keeping a serious attitude and devotion is essential to reaching the top of their career ladder.
3. Where to work after Japanese Studies graduation?
With the substantive and long-term cooperation of the two countries, Vietnam and Japan, Japanese Studies plays a significant role in training and providing human resources and opens many job opportunities for its students.
After graduating, students can work in Japanese companies, enterprises, and organizations or at government organizations or diplomatic missions in Japan. For those who love Japan, studying abroad or registering to work as engineers in Japan is an excellent opportunity to explore this beautiful country.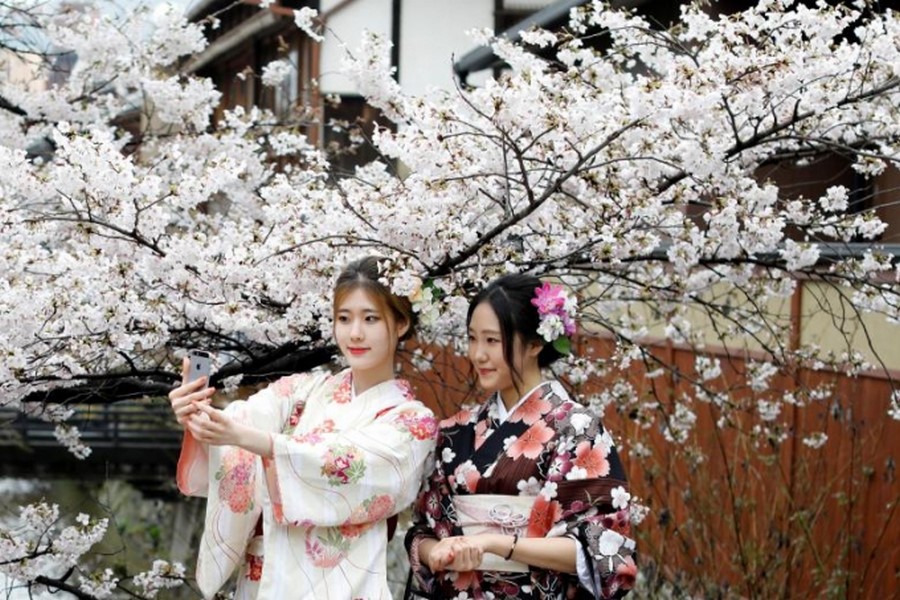 Japan is an ideal destination for career development for those who love the land of cherry blossoms.
According to recruitment experts, the salary for fresh graduates of Japanese Studies can range from $500 to $1,500 depending on every person's ability. It is quite a high salary compared to average labor market salary rates.
4. Which schools to study Japanese Studies?
Expanding foreign language training programs is essential in the current economic integration. Many schools offer Japanese Studies, and Hoa Sen University stands out as a highly appreciated school for the quality of training in Japanese Studies.
Hoa Sen University's team of learning program consultants by a leading Japanese professor helps establish continuous learning strategies. Therefore, in the learning process, students will acquire the necessary knowledge to adapt well to the Japanese working environment and meet the requirements of Japanese-invested companies and enterprises.
Moreover, the dual training goal of Hoa Sen University aims at learning with practice; therefore, Japanese Studies students at Hoa Sen University are equipped with full knowledge of Japan and have the opportunity to practice at universities or businesses in Japan.
We hope the above article has answered the question about this potential field of study's career options and job opportunities. Acquiring a new culture and language is both a challenge and opens up opportunities for the future.