Top 5 things to know about Japanese Studies
Japan is famous for its people, cuisine, and long-standing unique culture. It is also why the Japanese Studies training program attracts the attention of millions of young people passionate about "Land of the Rising Sun" every year. Japanese Studies also has enormous potential to grow and provide students with many career opportunities after graduation. But, what makes Japanese Studies "hot" like that? Below are the top 5 things you need to know about the Japanese Studies program.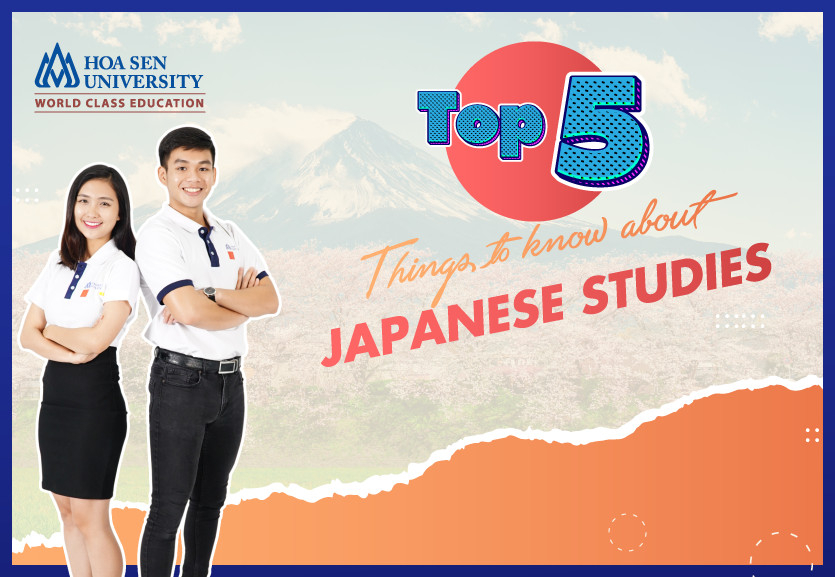 1. What is the Japanese Studies training program?
Japanese Studies is where students learn and research almost everything about Japan, such as science, history, society, people, culture, language, politics, economy, foreign affairs, communication, and art,… besides learning the Japanese language.
Pursuing Japanese Studies opens up many career opportunities and a variety of working and learning opportunities in Japan in the context of extensive development of relations between Japan and Vietnam.
2. Is Japanese Studies hard to learn? What do Japanese Studies students learn in their training programs?
The question "Is it difficult to learn Japanese?" concerns many young people. Unlike the Japanese language, Japanese Studies is a rather broad field. The program provides students with 50% Japanese language and 50% in-depth knowledge of Japan. Accordingly, students can reach the minimum outcome standards equivalent to the N2 level in the Japanese language abilities and obtain comprehensive training knowledge about Japan in in-depth learning. Upon graduation, students are fluent in Japanese and thoroughly understand Japan's culture, economy, politics, and society, which significantly opens their future career opportunities in many fields besides the Japanese language.
The answer to the question "Is it difficult to learn Japanese?" also depends on students' goals and career development orientations. With much effort and determination, no obstacle can "challenge" learners.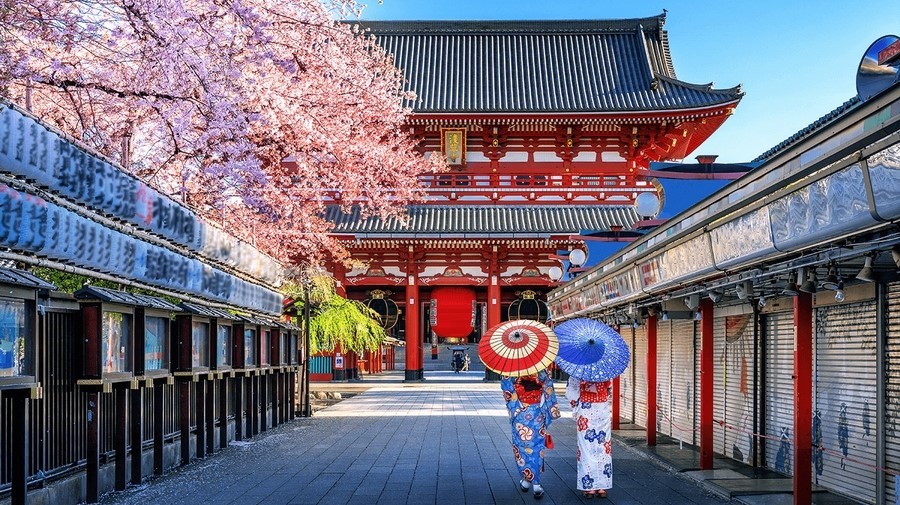 Students of Japanese Studies are equipped with knowledge of Japanese culture.
3. What are the essential qualities of Japanese Studies students?
Like other majors, students need to have some specific qualities to succeed in Japanese Studies. Some elements of a successful Japanese Studies student are as follows:
Talent or passion for languages
Japanese Studies students are required to use Japanese during their studies; therefore, it is necessary to have a passion for the language. It also helps students learn Japanese easier and constantly improves their language ability.
Extroversion
The characteristic of Japanese Studies is the absorption of culture and transmitting these cultures to other people. Therefore, it would help if the learner is more extroverted than introverted.
Good communication skills
Good communication skills are an advantage for Japanese Studies and many other fields of study. Good communication skills greatly help learners score points with the employers and later contribute to the job's success.
Deep understanding of culture and society
Students can quickly absorb new knowledge and be more adaptable in studying if they already have a broad understanding of Japanese culture and history.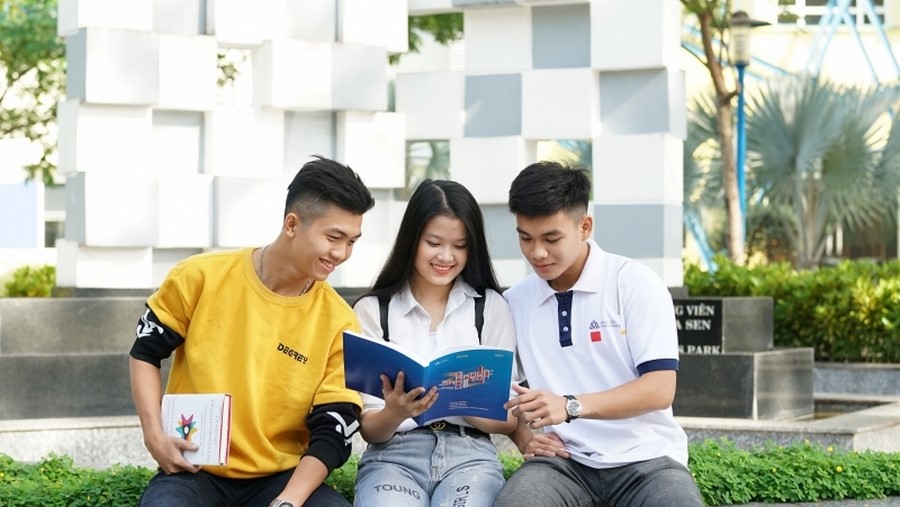 To succeed in studying Japanese Studies, learners must communicate well and have a passion for Japanese.
4. What are the career options after studying Japanese Studies
Another essential factor about Japanese Studies is "What to do after studying Japanese Studies?". Graduates of Japanese Studies will have a lot of job opportunities with many different positions. So what are the "hottest" positions?
● Employee at diplomatic missions, embassies, and full-time officers at agencies related to Japan: This job requires fluency in Japanese and an understanding of Japanese corporate culture due to the frequent communications and meetings with Japanese partners.
● Secretary or assistant at Japanese companies: graduates of Japanese Studies will be able to integrate into the Japanese working and communication environment confidently.
● Lecturer: Becoming a Vietnamese language teacher for schools in Japan is also an option for graduates of Japanese Studies; this job can also satisfy those who want to work and live in Japan.
● Broadcaster: This job requires fluency in Japanese, a clear voice, and correct pronunciation. Besides, appearance is a crucial requirement for this job in this industry.
● Employees at Japanese corporate communication departments
5. Which school is famous for Japanese Studies
Japanese Studies is one of the popular fields of study nowadays. Students can choose from famous universities that offer Japanese Studies training programs, such as the University of Social Sciences and Humanities in Ho Chi Minh City, Foreign Trade University, Hoa Sen University, and the University of Technology…
Hoa Sen University stands out as one of the best Japanese Studies schools students should not miss. Hoa Sen University provides students with knowledge of the international standard model by the best lecturers. Based on the philosophy of liberal arts education, the training program equips students with community spirit and skills: critical thinking, problem-solving, communication, lifelong learning to comprehensive development.
After graduating from Japanese Studies, students will achieve the minimum Japanese outcome standards equivalent to the N2 level, with in-depth knowledge of Japan. In addition, during their studies, students can participate in annual exchange study programs in Japan.
The article above has provided some information and answers to some concerns about Japanese Studies. Studying Japanese Studies training programs is an ideal suggestion for those who want to work with foreign companies or study in Japan.