The value of an Online Learning Degree in today's education
The initiative, convenience, and cost-saving make Online Learning programs ideal for many people. However, many parents and students wonder whether an online university degree is worth it with all of the above amenities. This article will give you an overview of this learning method for the most accurate answer.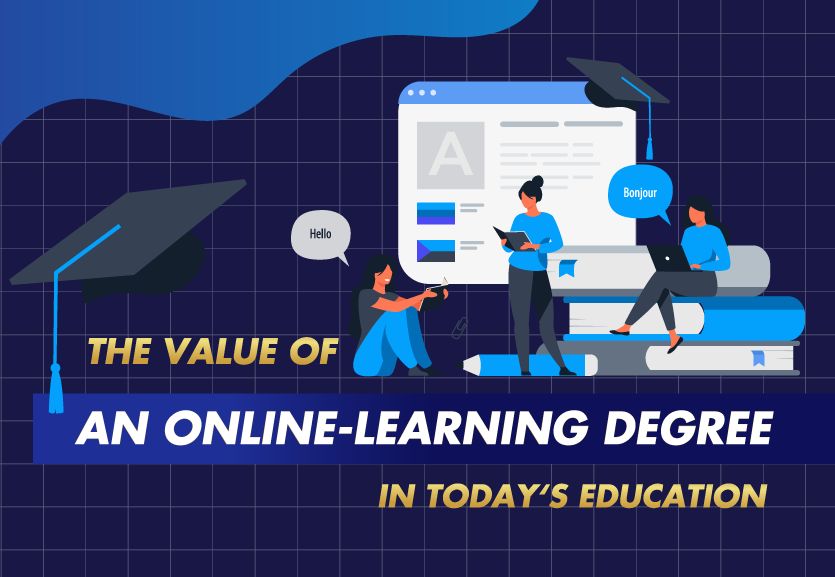 What is Online Learning? What is the value of an Online Degree at a university?
1. What is Online Learning? Is it valid?
Online Learning is a new teaching method that revolutionized with the advent of the technology boom and Internet connection. Learners do not need to go to school to learn. Instead, with just a smart device with an internet connection, they can connect to the classroom and interact with the instructor via electronic devices.
A session of this learning model will usually take place on online teaching applications such as Google Meet, Zoom, and Teams,… Or in some sessions, learners will learn by themselves through videos and documents assigned by the instructor.
It is such a new online training model, so is it valid? This question is probably the first thing that comes to people's minds regarding this teaching method. The Online Learning model appeared and developed in Western countries many years ago, but it was only in 2018 that this model appeared in our country.
During this time, the state and the Ministry of Education and Training have recognized online training as valid besides traditional learning. Nowadays, many universities have offered Online Learning programs with various majors for learners to choose. But the question is, is an online Bachelor's degree respected?
2. Is an Online Learning Bachelor's degree respected?
Regarding Online Learning, the issue that matters most is the value of an online Bachelor's degree. They are worried that their degree will be discounted because it was earned online and whether it is possible to compete with those who have regular degrees or not. And is it easy to get a job with online degrees after graduation?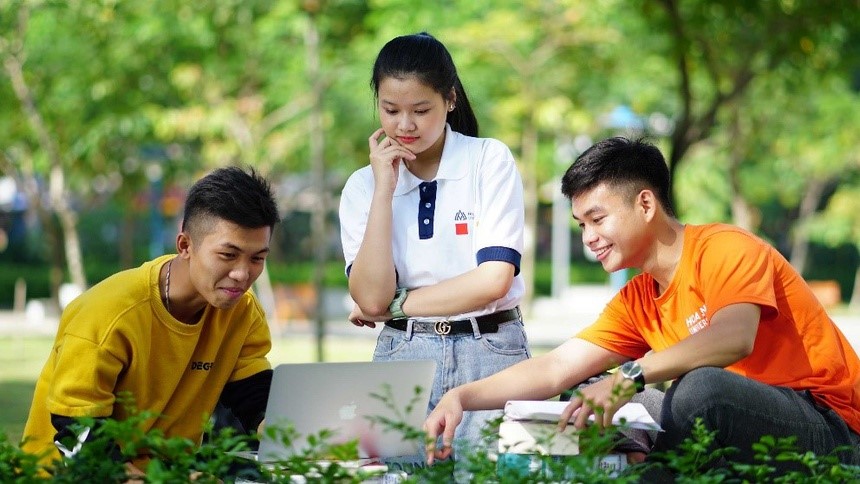 A Bachelor's degree acquired in the Online Learning mode is absolutely equivalent to a degree earned through the regular mode.
As mentioned above, the government has licensed this form of training. Therefore, a Bachelor's degree acquired in the Online Learning mode is equivalent to a degree earned through the regular method. Students of Online Learning programs can rest assured about this form of learning because they will be fully equipped with the same specialized knowledge and soft skills as in formal training programs. Online Learning program instructors are also the main instructors, and an online Bachelor's degree is as valuable as a traditional Bachelor's degree. Students of Online Learning programs can be totally confident with their Online Learning Bachelor's degree when applying for a job.
3. Does Online Learning guarantee professional knowledge?
Despite being a completely new teaching method, the quality of this form of training is unquestionable. The entire training program of Online Learning courses is designed based on the formal training system and is guided and taught by the school's best lecturers; therefore, students can get the best quality learning experience while attending this new form of training.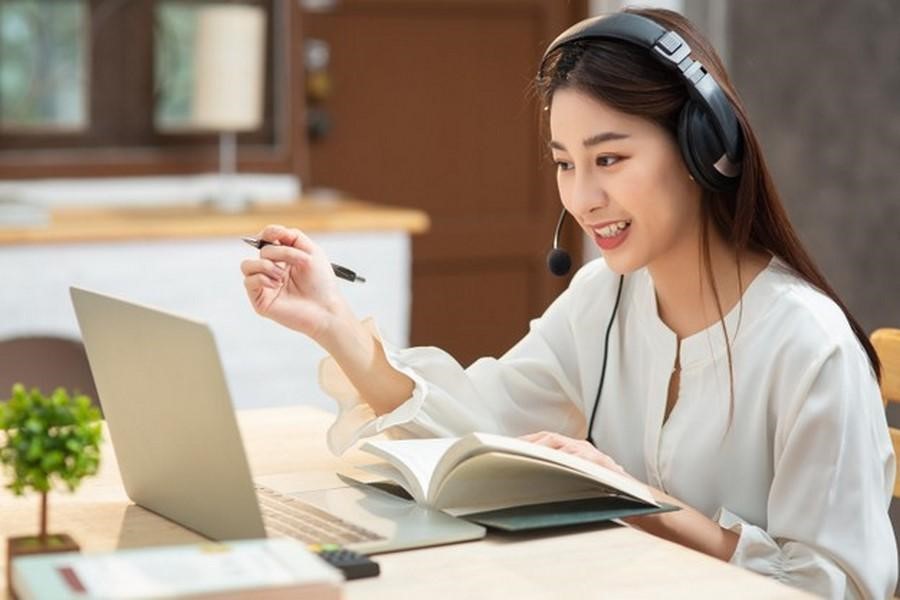 Students can take the initiative and be flexible with their study time when attending the Online Learning program.
The target audience of the Online Learning system is students who live too far from the university, employees in training, and casual learners who do not have much time to attend regular school. They can participate in an organized learning experience regardless of their physical location. Therefore, by studying the Online Learning program, learners can take the initiative to build their study plans and can study anytime, anywhere. However, this learning method requires learners to organize and manage time effectively to avoid cramming and delaying study plans.
4. Which university is the best for Online Learning education?
With the rapid growth of technology in modern society, Online Learning is considered a modern trend in educational development in developed countries; and Vietnam is no exception. Especially since the appearance of the Covid-19 pandemic, this form of teaching has become popular and widely applied in many universities to avoid interrupting students' studies.
The appearance of Online Learning programs at universities creates favorable conditions for students from all over the country to access knowledge, improve their professional competencies and encourage the spirit of lifelong self-learning. However, choosing a good school is the biggest challenge for many students when selecting an Online Learning course.
Currently, many large universities across the country offer Online Learning models that students can refer to, such as Hoa Sen University (HSU), National Economics University (NEU), Hanoi Open University (HOU), University of Economics Ho Chi Minh City (UEH), Ho Chi Minh City Open University (OU),…
Being one of the pioneers in educational trends, Hoa Sen University is one of the top choices for those interested in Online Learning.
The training quality of the school has been proven through impressive figures such as:
– 95% of students have jobs right after receiving their diplomas
– 92% of businesses are satisfied with HSU students
– Qualified for the 5-star standard of employment criteria assessed by the UK's QS Stars University Ratings .
Along with the education development trend in the global dimension, Hoa Sen University has deployed Online Learning programs for 06 extremely hot majors: Business Administration, Information Technology, Economic Law, English Language Studies, Marketing, and Real Estate.
The Online Learning program at Hoa Sen University will equip students with knowledge and skills that meet international quality standards and award them with degrees with the same value as a regular degree after 1.5 – 3 years of studying.
With a team of excellent and experienced regular lecturers, students will have full access to specialized knowledge for their major. Simultaneously, students will be able to exchange and improve new expertise and soft skills thanks to the forum system of the school.
During the Online Learning process, students can interact with consultants, get career guidance or gain practical experience through webinars.
We hope the article above has given helpful information to help you answer the question of whether an Online Learning degree is worth it and which university is best for Online Learning education. In the context of the world of education today, there is no distinction between an Online Learning degree and a traditional bachelor's degree. So if you find the Online Learning program is right for you, don't hesitate to apply today!