Career opportunities for Financial Technology graduates
Financial technology (Fintech) is one of the new technological advancements in digital finance. Fintech opens up the opportunity for people to have a turn-up for the books of never before experienced technical utilities. So, are the career opportunities for Fintech students as big as its reputation? What to do after graduation? Let's solve these questions with the article below.
1. What is Financial Technology?
Fintech is simply a combination of the two factors: information technology and finance. Fintech operates based on technology products and applications of AI (Artificial Intelligence), big data analysis, blockchain technology, and some other technical tools. Thanks to Fintech, we can use financial services easily while still being at home.
So what will students achieve from learning the Fintech program? The Financial Technology program equips students with basic knowledge such as Application of Artificial Intelligence in Fintech, Application of Financial Big Data, Application of Financial Software, Object-Oriented Programming in Python, Data Visualization, Digital Banking, Financial Technology Application Scheme…
In addition, students can practice communication skills, logical thinking, creative thinking, working skills, working attitude, and adaptability in the workplace…
2. What is the best job with a Financial Technology degree?
There are many answers to "What to do after Financial Technology graduation?" since this field combines two scorching areas: information technology and finance. Hence, the career path is very wide open.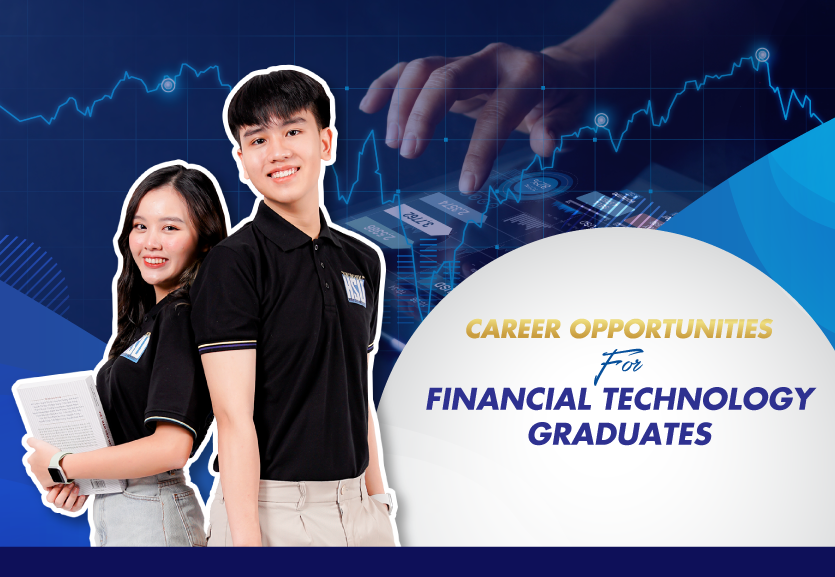 Let's look at some of the most suitable and potential careers that every Financial Technology student should not ignore.
– Data Analyst
The data analyst synthesizes and processes the original raw data into valuable data for the business. These figures are primarily for companies to improve service quality and satisfy customers' needs.
– Financial Analyst
This job requires knowledge about the market and how to grasp trends to keep the company ahead of the game with the most important market trends.
– Product and service development specialist
After graduation, Financial Technology students can become product and service development experts at financial technology companies, technology and software development companies, financial companies, or commercial banks…
A business analyst is an essential bridge between the customer and the technical department. They analyze and clarify the client's requirements and redesign the process of the project's operation.
3. Top Universities to Study Financial Technology
Financial Technology has been a relatively new program in the last two years. Still, some universities in our country have already offered this major.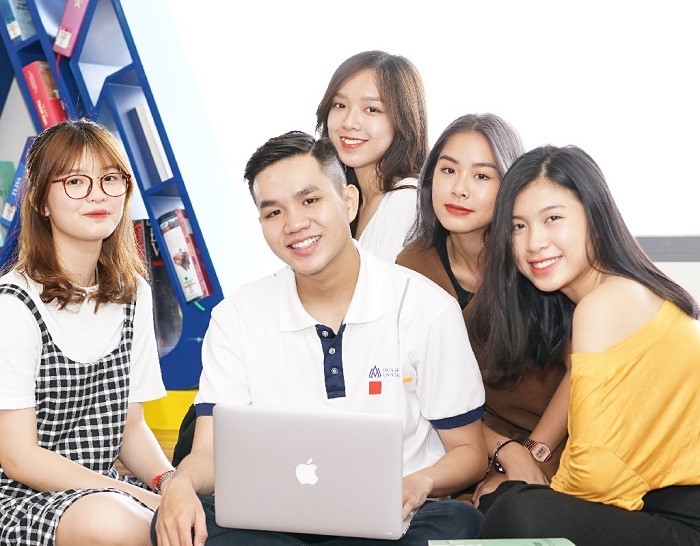 Some of the best universities offer Financial Technology in their training programs are:
Posts and Telecommunications Institute of Technology: This school is one of the earliest schools in Vietnam to have Financial Technology in its training program. Therefore, students should consider enrolling in this school because its teaching quality has been proven over the years.
Ho Chi Minh City University of Economics: It is one of the prestigious largest economic training schools in Ho Chi Minh City for those who want to study Financial Technology.
HOA SEN UNIVERSITY (HSU): Hoa Sen University is also one of the few schools to open a Financial Technology program this year. With international standard training quality and stable tuition fees, Hoa Sen University has received much attention from students and parents in the recent enrollment period.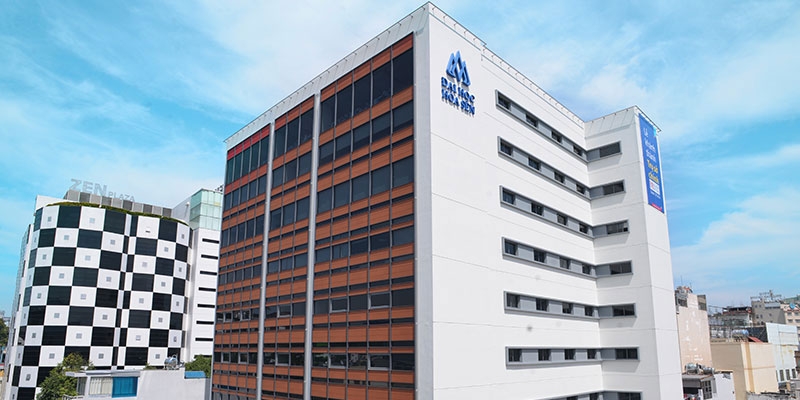 HSU's international standard training quality in Financial Technology equips students with knowledge and skills in quantitative analysis tools, hedging and investment solutions, business valuation methods, and portfolio management. In addition, students will master the theory and proficiently apply technological and financial knowledge and skills to apply in professional practice. Learners can choose an English or Vietnamese study program.
The above helpful information has helped students answer what to do after studying Financial Technology. Those who have good discipline and are interested in Fintech can rest assured that job opportunities after graduation are wide open.