Hoa Sen University – A world-class university, a launching pad for the future
In the current trend of integration and development, graduates must have adequate professional knowledge and soft skills. In particular, foreign language skills are a prerequisite for those who work in foreign companies with high salaries. That is why many people choose Hoa Sen University, a world-class university.
Hoa Sen University's outstanding advantages of a young, dynamic learning environment and an English-focused and affiliate training program with foreign countries attract the attention of many young people in annual enrollment.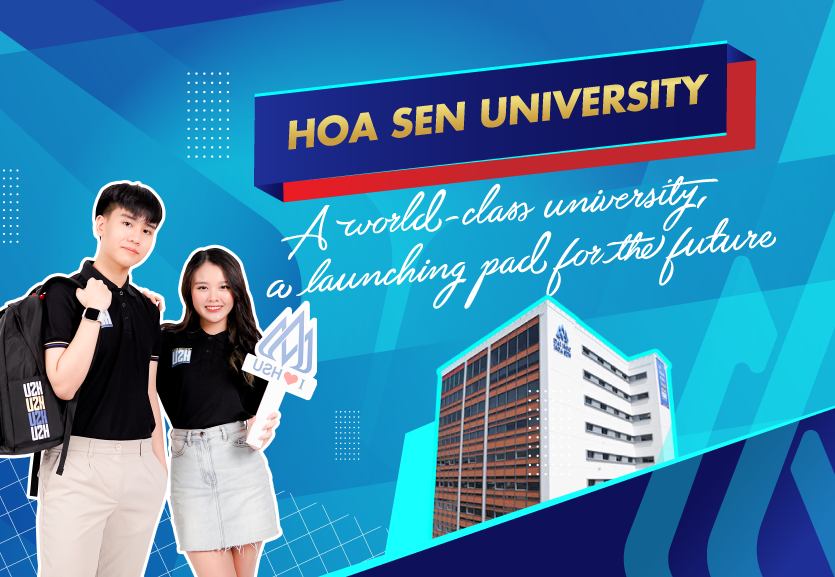 1. Reasons to study in an international bilingual environment
English has become indispensable in every aspect of life in the global integration trend. Possessing a rich English background knowledge opens a promising career door for young people in the future. That is also why many students and parents are concerned about choosing a school that offers bilingual programs.
So what are the benefits of attending a world-class university with a bilingual learning environment? More than that, why is studying at a world-class university worth it?
1.1. Master English skills
As mentioned above, English plays a significant role in the context of global integration. As of today, Vietnam has expanded and upgraded diplomatic relations and technology and economic exchanges… with partners inside and outside the region. Therefore, English fluency can help students widen their job opportunities.
Global economic integration means the competition with foreign workers from other countries such as Asia and Europe will be more fierce. Therefore, bad English skills will significantly disadvantage the jobs war later.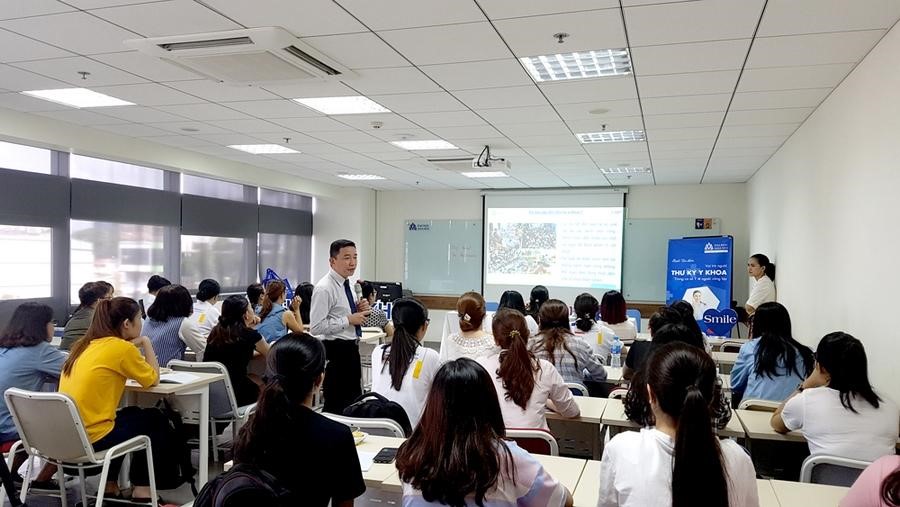 A bilingual university greatly improves students' English skills for future career opportunities.
Students at Bilingual University can improve their English skills from grammar and vocabulary to conversational English. Also, studying in an international environment opens up opportunities to communicate with foreigners in English and gain a wealth of experience.
1.2. Develop soft skills
Since employers pay special attention to specialized knowledge and soft skills, international universities focus on training to develop the soft skills needed for the students' perfect CV from their first school year.
1.3. Get higher salaries after graduation
According to the latest statistics from reputable job sites, graduates fluent in English can easily apply for jobs and have higher starting salaries than other candidates.
It is not strange; today's businesses mainly cooperate with international companies. Therefore, the need to communicate and sign contracts with foreigners has also increased. Moreover, the advantage of English will make it easier to advance in work and receive many vital projects from superiors or confidently apply to foreign companies for a higher salary.
After 04 years at a bilingual university, students can communicate in English fluently to work in a 100% English environment.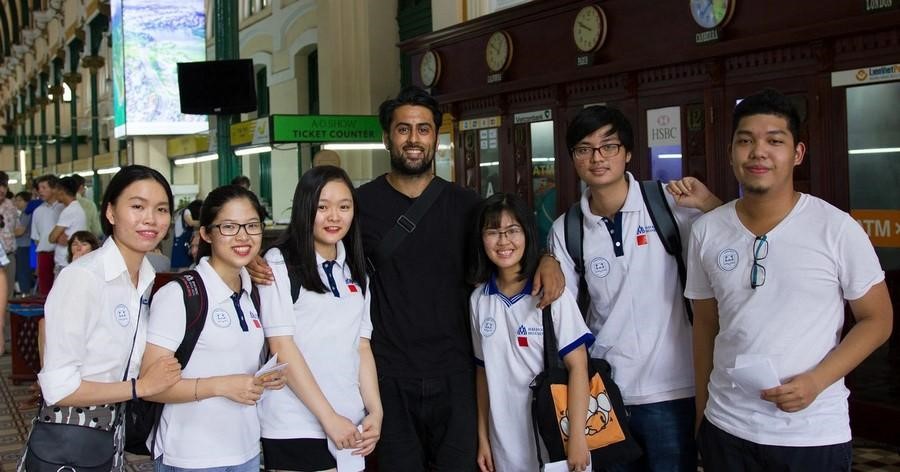 The bilingual training program at Hoa Sen University attracts many candidates.
1.4. Money-worthy quality
There is an old saying that "You get what you pay for," which means the cost you spend will be equivalent to the value you get back. The price to study at a world-class university is slightly different from other schools, but upon graduation, students of international universities will have more advantages than other universities. International university equips students with all the skills from knowledge, attitude, and global working style. Therefore, these students have more opportunities to be welcomed by most businesses and have more stable and higher salaries.
2. Hoa Sen University: A world-class university, a launching pad for the future
Currently, in Vietnam, not many universities expand their training programs entirely in English. Those who are not confident in their English ability or want to study in a high-quality university with 100% English training programs can consider bilingual schools. Hoa Sen University recently received a prestigious global certification from NEAS, the leading independent organization for assessing the quality of English language teaching worldwide. It is the first school in Vietnam to certify the quality of English training programs for university students.

Hoa Sen University meets international quality standards
Hoa Sen University not only provides students with a bilingual training program that meets international standards but also the opportunities to be exposed to many cultures to improve their English and communication skills. Moreover, it also creates a playground for young people passionate about starting a business.
As an application-oriented university, Hoa Sen University is a reliable place students can trust to develop and perfect themselves. Students can have fun while studying and gain much experience after joining extracurricular activities, volunteering, or English clubs in the school.
Hoa Sen University is one of Vietnam's first schools to have a Work-based learning model named the Lotus Elite program. The Lotus Elite program is an actual learning-working program for enterprises. Students will have 02 years studying at the school and 02 years practicing skills at leading hotels in Vietnam, such as New World, Caravelle… or multinational corporations in Vietnam or foreign countries. Moreover, students who want to receive an international degree can transfer to study at one of the leading Swiss universities from their 4th year to receive an international degree and a degree from Hoa Sen University.
An international learning environment helps students gain in-depth knowledge and improve professional skills. With an international standard bilingual training program, Hoa Sen University is the best launching pad to open the door to the future in the integration period.