Professional Development Workshop #1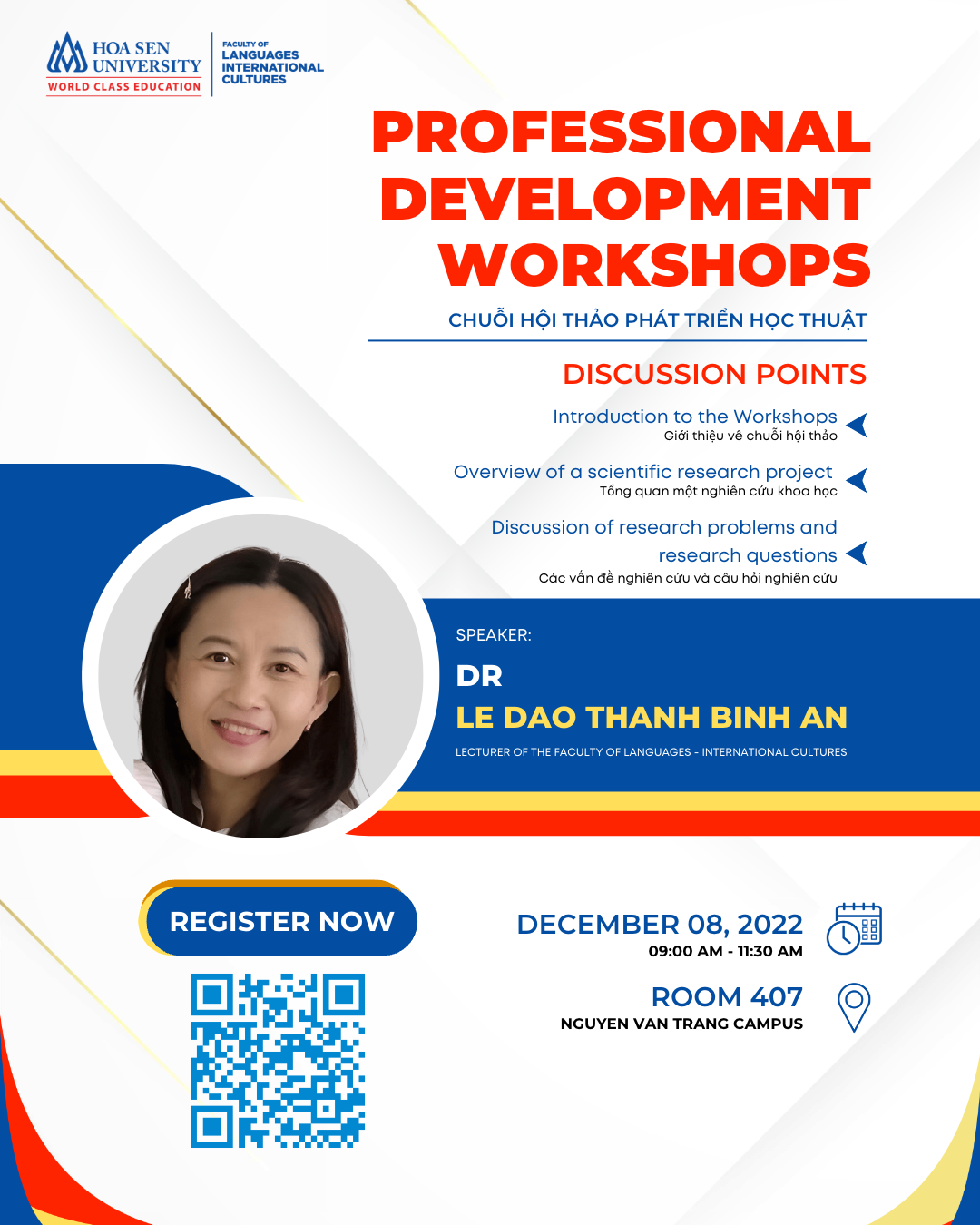 In order to help Lecturers improve their scientific research ability and create a forum for teachers to exchange academically, on the morning of December 8, Dr. Le Dao Thanh Binh An officially organized Professional Development Workshops.
At the workshop, Dr. Le Dao Thanh Binh An will introduce the seminar series' purpose, content, and desires and give an overview of the scientific project, research problems, and questions.
Faculty Languages – International Cultures cordially invites all lecturers to attend the seminar with the following information: