[08-2022] Faculty of Languages – International Cultures is looking for Translation Collaborator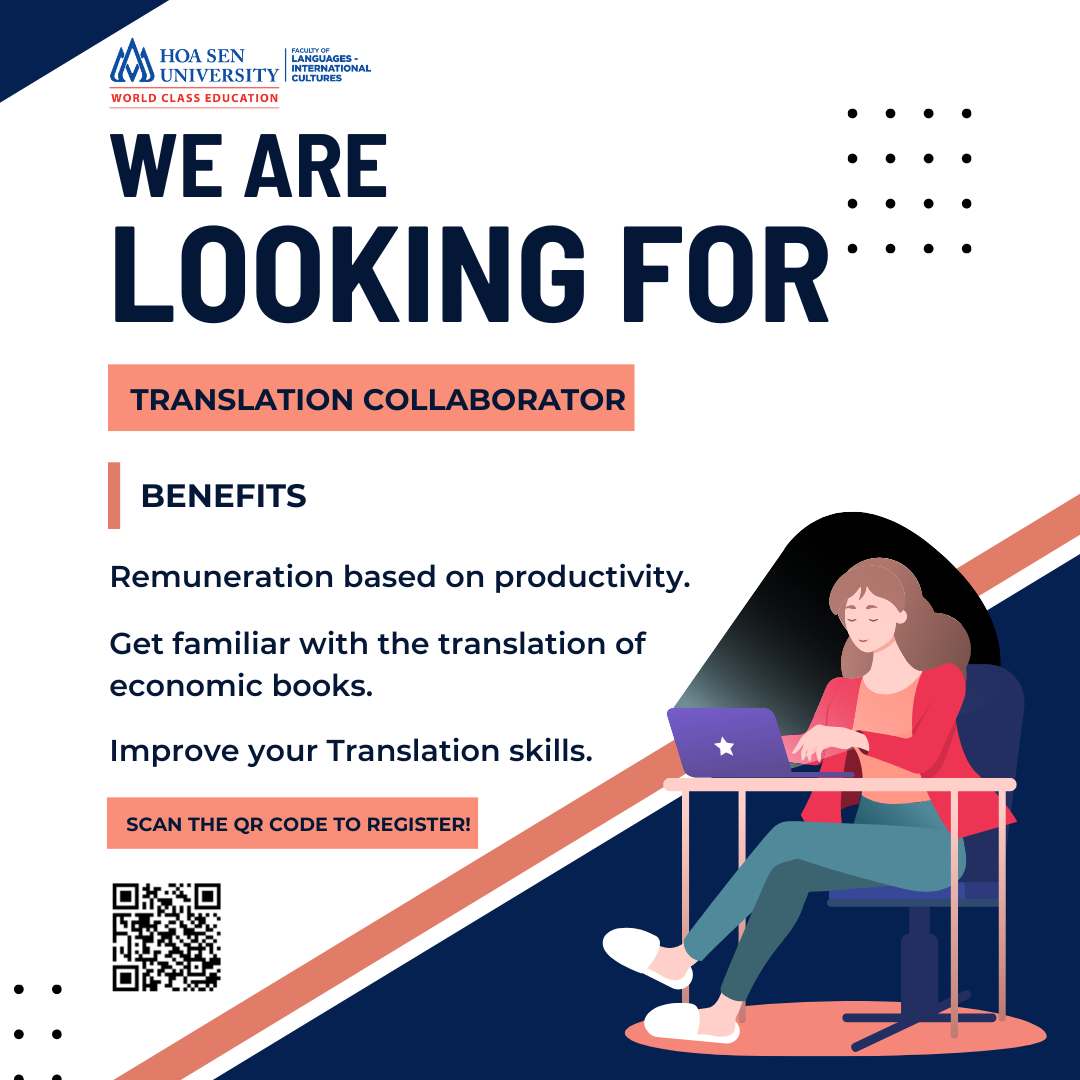 Job description:
Translation of economic books (English – Vietnamese)
Requirements:
Student majoring in Translation and Interpreting.
Students of Universities.
Benefits:
Remuneration are paid by product (100 – 200 VND/word. Rate can be increased based on the translation quality)
Working with professional teachers of Hoa Sen University.
Get familiar with the English – Vietnamese translation of Economic terms.
Possess a certificate from the Faculty of Languages – International Cultures.
Working online.
Students applying for this position, please send your CV to Google Form: https://forms.gle/YzThF4xVZL5xV9pS6
Application period: August 12, 2022 – August 19, 2022.