REGISTRATION FOR THE WORKSHOP "LISTEN TO MAR STORY" – MEET THE MOOD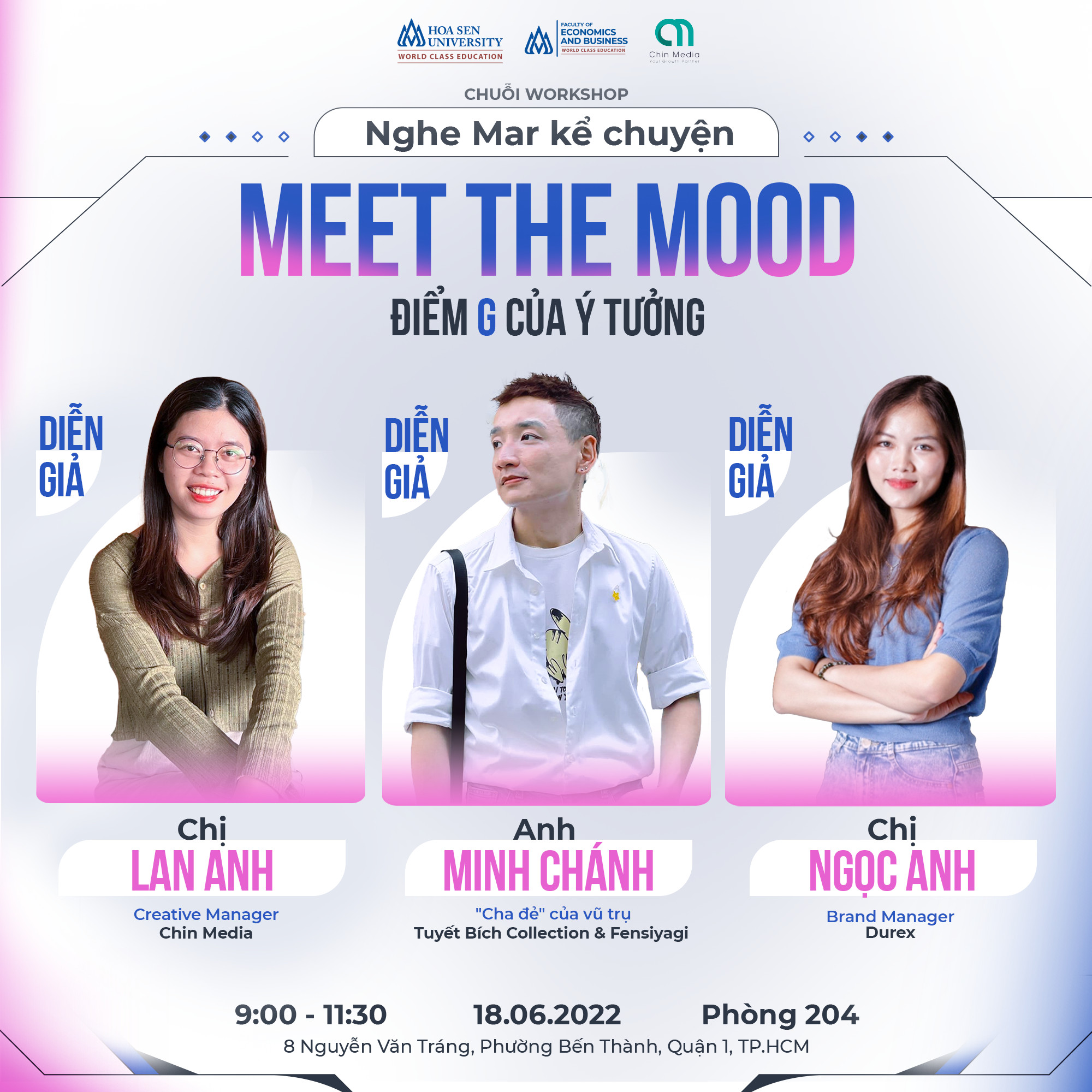 Following the success of the first Workshop and seeing the warm reception from the students, the organizers continued to cooperate with Chin Media and Hoa Sen University to hold the second session where you can can find bold and emotional ideas through practical lessons.
Coming to Meet The Mood – G point of ideas, we will be "high" with countless experiences in brainstorming and with countless creative ideas. You can also find creative colors for yourself or admire the vast creative world through this workshop. Or maybe it's just catching up on something new.
At this Workshop, students have the opportunity to "meet" extremely talented speakers with countless stories in the "industry" such as:
🌟Mr. Tran Minh Chanh (ZELOD) – Owner of the page "Tuyet Bich Collection" and FENSIYAGI
🌟Ms. Ngoc Anh – Brand Manager of Durex
🌟Ms. Lan Anh – Creative Leader of Chin Media
————————————
👉Information about Workshop 2: Meet The Mood – G-spot of ideas
⏰ Time: 9:00AM – 11:00AM, Saturday, June 18, 2022
💻 Venue: You Rock Studio (P.204) Hoa Sen University – 8 Nguyen Van Trang, Ben Thanh, District 1 ————————————
Benefits:
✅Certificate of participation in Workshop ̣ (for scholarship application)
✅Exchange and learn from the speakers' experiences.