[DEMO CLASS] OPPORTUNITY TO BECOME A BILLIONAIRE!!!
On Tuesday, August 8, 2023, the Faculty of Finance – Banking will open a demo class for students who want to study stock investment and improve their knowledge about the stock market through the sharing of Mr. Vo Anh Khoa – Sales Director of Yuanta Securities Vietnam, who has many years of experience in this field.
Yuanta Financial Group was officially established in 2007 with the development orientation to become a Leading Financial Group in the Asian market and has now become one of the largest finance, Banking, and Securities groups in Taiwan for over a decade. More specifically, Yuanta is in the top 9 Asian countries and leads the market in Taiwan and Thailand in the financial sector.
It is not uncommon for students in the financial field to have the desire to learn more about securities and have been involved in investing since they were in school. This will be a valuable sharing session for students who are "enthusiastic" about securities, helping them to grow up and get closer to their chosen careers. In particular, after you attend the class, you will be given a book, "Phương pháp đầu tư cổ phiếu của Buffett" to help you gain a better perspective on investing in the stocks of a billionaire.
Information about the lesson:
Time: 10:00AM, Tuesday, 08/08/2023
Location: Room 507, 08 Nguyen Van Trang District 1
Registration link: https://forms.gle/KfbYTtZg1zfUM9h57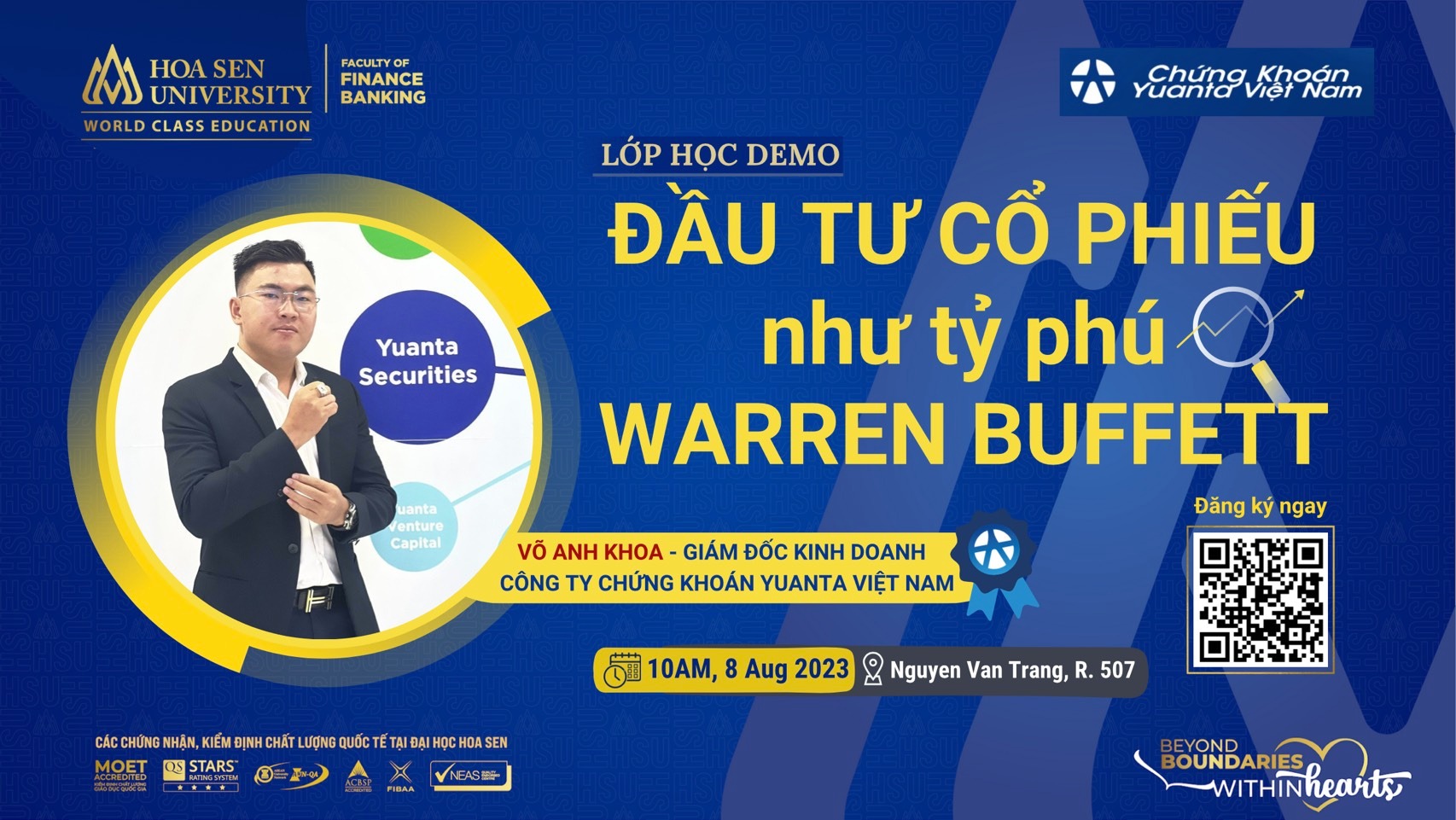 ————————————————-
Faculty of Finance and Banking
Website: https://www.hoasen.edu.vn/tcnh/
See more incentives and admission procedures: https://www.hoasen.edu.vn/tuyensinh/
Group Zalo answers questions for the TCNH industry group: https://zalo.me/g/tygbzr711