SERIES DISCOVER INTERNATIONAL BUSINESS SUBJECTS
INTERNATIONAL BUSINESS DISCOVERY SERIES has arrived at FLIT's house
The Faculty of Logistics – International Trade has compiled the subject content so that you can imagine what we will learn in the near future.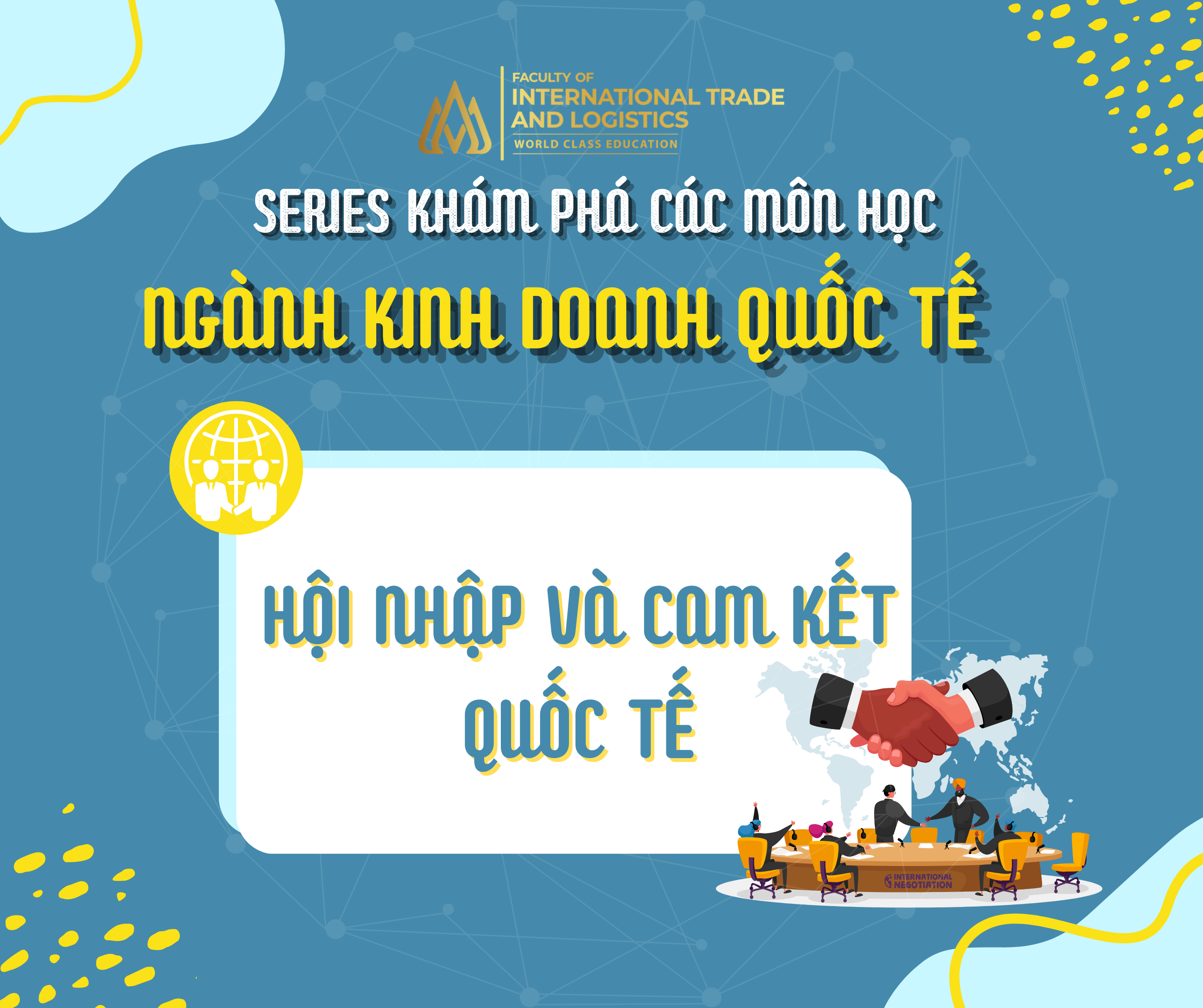 Subject: Integration and international commitments – An indispensable baggage for managers and businesses in the era of globalization and economic integration
In the 4.0 era, Vietnam is one of the countries that actively participates in business activities. participate in the process of international economic integration. Vietnam is a member of the World Trade Organization (WTO) and has signed many free trade agreements with global partners in order to expand markets, attract investment capital, transfer technology, develop new products and services. develop the domestic economy.
Some of the agreements that Vietnam has signed are the Comprehensive and Progressive Agreement for Trans-Pacific Partnership (CPTPP), the Regional Comprehensive Economic Partnership (RCEP) and the Vietnam Free Trade Agreement. – European Union (EVFTA).
With the development of the current technology era, you can improve yourself, think through the knowledge and skills related to integration, understand the opportunities and challenges that each agreement brings. for each industry or field. From there, building a vision, planning a business strategy for the enterprise; However, consolidating and enhancing the competitive position of enterprises in the context of globalization.
With the subject of Integration and International Commitments, it brings rich and comprehensive knowledge about the integration process, free trade agreements, case studies, presentation topics, and in-depth discussions related to the integration process. associated with the Vietnamese economy and enterprises. Thereby, students will apply skills and knowledge into practice.