Overview
Introduction to the Faculty of Logistics and International Trade
Implementing the development orientation of the University of Applied and Liberal Education, providing learners with international standard academic programs, training learners to meet the needs of the university. In the human resource market, Hoa Sen University has established the Department of Logistics and International Trade from August 2, 2021.
Currently, Faculty of Logistics and International Trade offers 03 programs:
International Business
Logistics and Supply Chain Management
E-Commerce International Business
The International Business Program provides knowledge about the background of the international business environment, operations and business strategies of enterprises and multinational corporations from import-export contract management, international transportation and insurance, international payment… and negotiation skills, business project organization. Students have many opportunities for practical internships at multinational enterprises, learning simulations, and practical operations at Ho Chi Minh City Port system units and businesses. Students have many opportunities to approach the real work environment and receive professional training from leading enterprises in the field such as Tan Cang Human Resource Development Company – STC, Research Institute and Logistics development, Viet Thanh Cong Training Joint Stock Company (a human resource training company under Sacombank), ATALINK Technology Joint Stock Company. Diverse professions meet many positions in enterprises, with high salaries, from staff to management of international business activities and trade promotion in enterprises, corporations, international organizations, banks, financial activities, investment projects, international payments, shipping lines business and ancillary industries.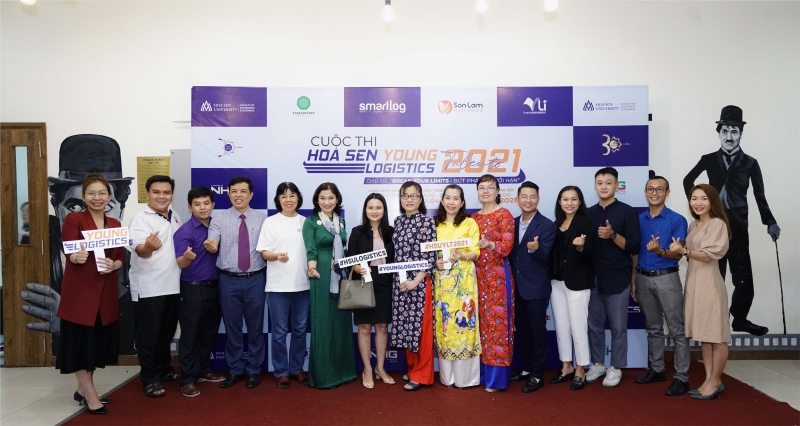 Logistics and Supply Chain Management is one of the "hot" majors for students today. In the context that Vietnam is increasingly opening trade with many countries around the world, participating more and more in trade agreements such as CPTPP, EVFTA … Vietnam is facing the opportunity to expand import and export of goods to the world market. Along with the development of the e-commerce industry, there needs to be an intermediary stage to bring goods to consumers. These are two great potentials to promote the development of the logistics industry. Currently, there are many strategic partners who are collaborating with Hoa Sen University in the field of Logistics, including the international program FIATA, this is a great opportunity for students to experience and learn from reality. The Logistics and Supply Chain Management program supplíe knowledge, practical skills and competencies in logistics management and supply chain operations for the manufacturing, service and international business sectors effectively. Graduates have skills in Logistics and Supply Chain Management, as well as operating systems of forwarding, transportation, and warehousing… thereby offering optimized solutions in Logistics and supply chain management. of the enterprise. In the trend of the city. Ho Chi Minh City aims to build a leading Logistics center in the country and in the region, students will have high employability when they graduate.
E-Commerce Program: The Internet is changing almost all human activities, as well as creating a new global business environment. An understanding of Information Technology (IT) and the Internet as well as the impact of IT & Internet on business is very important for business operations in the past time because of the COVID-19 epidemic as well as in the past decades. next. Especially when the Internet becomes available in life and devices are able to connect to the Internet on their own, it is certain that E-commerce will become one of the most important market activities in the global economy.
The e-commerce industry was established as an inevitable trend because the development of business and international trade both applied e-commerce plus the development of the logistics industry. The training program of the e-commerce industry includes not only International Business, Logistics, but also knowledge about applying information technology to business (Enterprise Information Systems, ERP), electronic operations ( e-business, e-commerce, e-marketing, e-logistics, e-retailer, e-supply bottles, e-CRM) and data science applications. After graduating, students can do jobs: Consulting, proposing solutions, building and managing online business activities, jobs related to e-commerce or business administration. electronics industry. Consulting on electronic tools in international trade transactions. Policy making for e-commerce development. Building and managing a commercial transaction system.
Three programs leading the current job trend will be focused on by the Faculty of Logistics and International Trade to build many courses in English, towards the trend of internationalization, students have the right to choose subjects in English. Vietnamese or English depending on financial ability.