INSTITUTION CODE: HSU
MAJOR CODE: 7810103
ADMISSION COMBINATION
A00, A01, D01/D03, D09
PROGRAM OVERVIEW
Connecting culture via trips
The Travel & Tourism Management Program of Hoa Sen University is built and updated according to domestic and international tourism trends. Students majoring in Travel & Tourism Management Program have fun learning through domestic and outbound field trips. Especially, with the ability to communicate effectively and attractively bilingual, students have the opportunity to directly participate in and organize international cultural events.
If you are an active person, love to travel, are eager to learn, want to explore new lands, this is the major for you!
Program highlights
The program is built and updated according to domestic and international tourism trends.
Core courses are taught entirely in English; learn from reality through field works, field trips and diversified activities.
Dynamic learning environment, comfortable and modern practice facilities.
Opportunities to exchange, practice and work in the ASEAN region and over the world.
The percentage of employed students before graduation is up to 95%.
Courses highlights
Be able to understand and apply general knowledge about the economy, culture, history and geography of tourist areas.
Be able to analyze and evaluate the potentiality, tourism resources of regions to create tourism products.
Be capable of operating and guiding travel programs towards economic, social and environmental sustainability.
Be able to organize events combined with tourism activities.
Be able to understand customer psychology and communication principles in tourism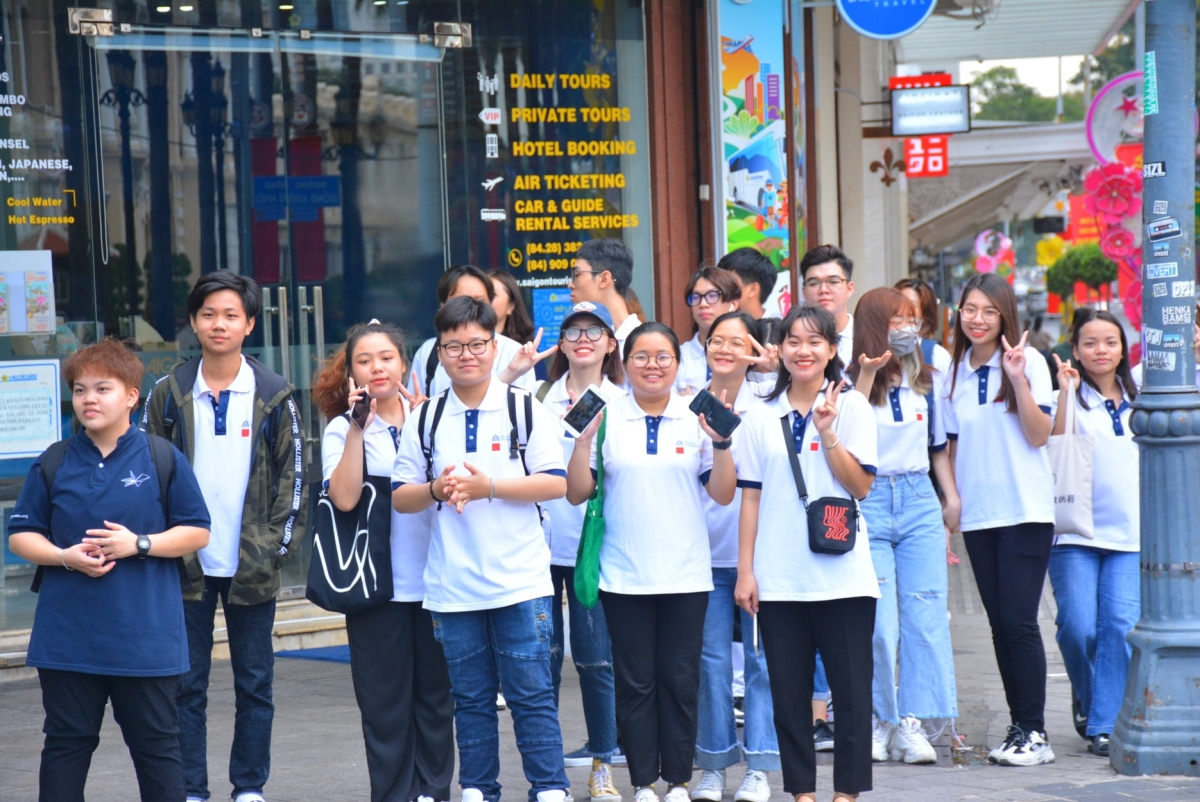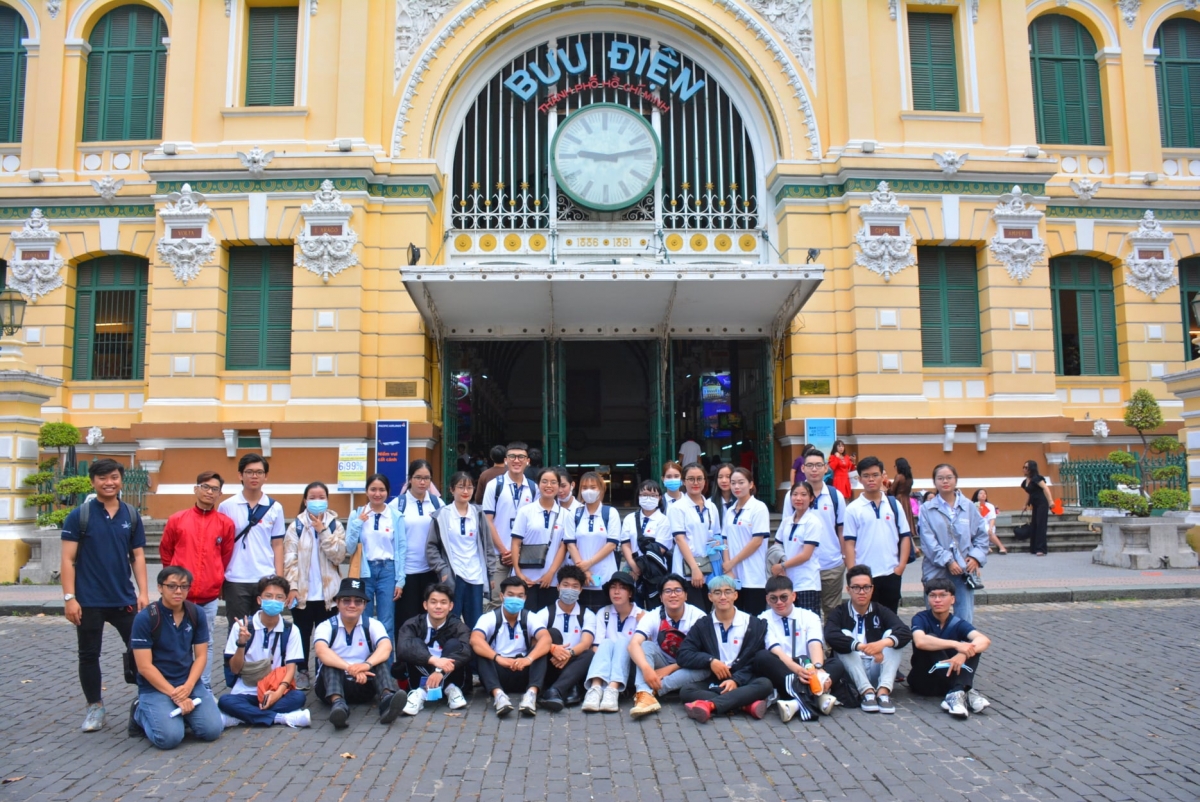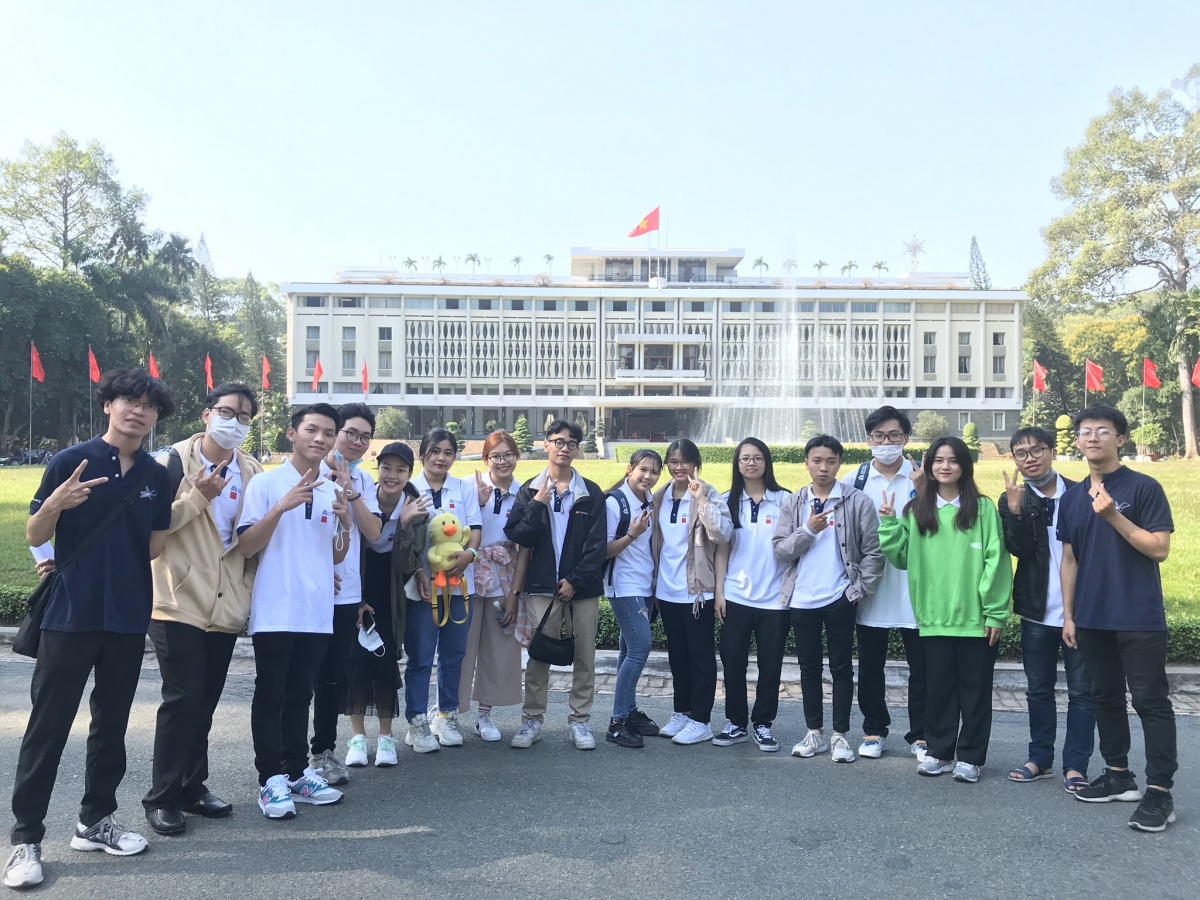 Job opportunities
After graduation, students can work in the following positions:
Sales executive
Tour operator
Marketing executive and customer service executive in the travel and tourism sector
International tour guide
Specialist in organizing conferences, exhibitions and tourism events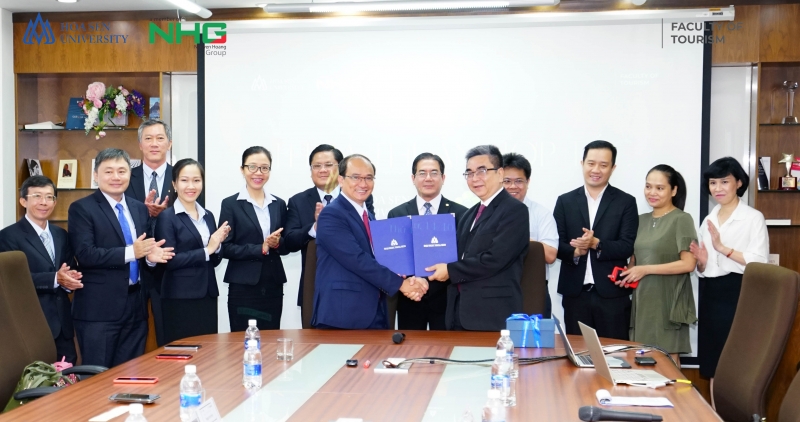 Strategic partners : Saigontourist, Vietravel, Ben Thanh Tourist, TST Tourist, 4U tours, Buffalo Tours, Du lịch Hoàn Mỹ, Exo Travel, Terra Verde Travel, Phoenix Voyages, Indochina Travel Services, Booking.com, Traveloka, Camptasia…
"Tourism is a major with a lot of potential and opportunities. At HSU, I have received many opportunities to experience the multicultural environment as well as the professional working attitude from lecturers to gain experience for myself. The program associated with real-life experiences gives me a comprehensive view of the industry and provides important skills that help me a lot in my work." – Pham Thao Linh, K16 alumnus – Saigontourist Group.
Program duration : 4 years – Total credits: 120
Degree: Bachelor of Arts
Admission combinations:
A00: Maths, Physics, Chemistry
A01: Maths, Physics, English
D01: Literature, Maths, English
D03: Literature, Maths, French
D09: Maths, History, English
The curriculum
The program period is 4 years, equivalent to 120 credits, not counting Physical Education (150 periods) and National Defense Education (165 periods), including:
*General knowledge
Khoa học xã hội: Phương pháp học đại học, Giao tiếp liên văn hóa, …
Anh văn: EGC (420 tiết)
Khoa học tự nhiên: Tin học ứng dụng, Nguyên lý thống kê.
Kiến thức cơ sở: Tổng quan du lịch, Kinh tế du lịch, Nguyên lý kế toán, Hệ thống chính trị và các văn bản pháp luật trong du lịch.
Ngoại ngữ 2 (Pháp/ Nhật/ Trung/ Hàn)
Kiến thức bổ trợ tự do: Quản trị nhân sự, Hành vi tiêu dùng, Tư duy phản biện, Quản lý khủn
Social Science courses: Introduction to Research Methods, Intercultural Communication,…
English: EIC (420 periods)
Natural Science courses: Introduction to Statistics, Information Technology in Tourism and Hospitality,…
Foundation courses: Introduction to Tourism and Hospitality, Introduction to Accounting, Tourism Political System And Legal Documents,…
Foreign Language 2 (French/ Japanese/ Chinese/ Korean)
Additional courses: any course from any major at Hoa Sen University
*Professional knowledge
Specific knowledge in the direction of Travel and Tourism Management. Especially, from year 3 onwards, the program is taught entirely in English.
Core courses:
Sustainable Tourism
Heritage Tourism
Vietnam's Destinations and Itineraries
Ethics in Tour Guiding
Tourism Products Development
Tour Operations
Tour Guiding: Profession and Practice
Travel Management
Contemporary Issues in Tourism
Sales and Negotiations
Customer Services in the Global Environment
M.I.C.E Tourism Management
*Practical courses:
Field works and Field trips ( domestic & outbound)
Work experience internship (8 weeks)
Graduation internship or graduation paper (15 weeks)
Admission combinations:
A00: Maths, Physics, Chemistry
A01: Maths, Physics, English
D01: Literature, Maths, English
D03: Literature, Maths, French
D09: Maths, History, English