Faculty of Finance – Banking hosted the Finnobox 04 Seminar with the theme "Fintech & Smart City"
Finnovation is the first and largest national and periodic competition for innovative startups in the Financial Technology (Fintech) sector. The contest is also a project to support the Program "Bringing the wings of students to start-ups" launched by the Central Vietnam Student Association to build an innovative start-up ecosystem "Finnovation" that is internationally multi-fielded.
Using technology and innovation as the means, taking the youth and students as the core, and relying on the interests of the community and society as the creative orientation;
Building, expanding, and developing the Fintech sector to become a competitive advantage for Vietnam in the digital economy, contributing to making Vietnam a creative financial center of the region.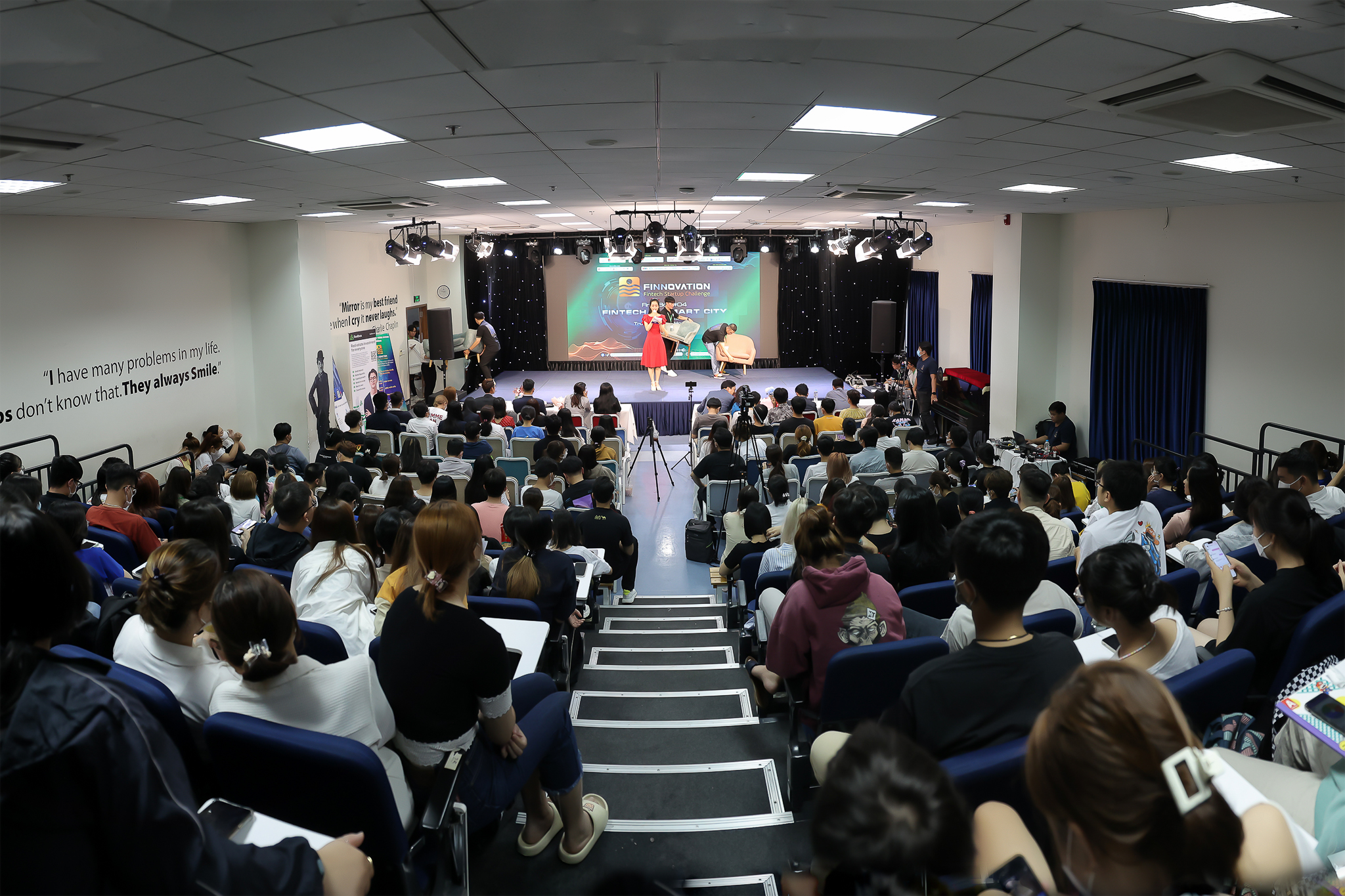 Finnovation 2022 takes place from April 18 to August 12, 2022 with three rounds of competition (combining the face-to-face and online activities).
In order to support and create good conditions for the series of seminars as well as information about the Finnovation 2022, the Faculty of Finance – Banking hosts the Finnobox 04 seminar with the theme "Fintech & Smartcity".
Talkshow topic: "Fintech in Smartcity – Current status, Future, Potential, Opportunities and Challenges."
Target audience: Vietnamese students studying at universities, colleges, and academies at home and abroad.
Number of attendee: more than 200 students, lecturers and staff of Faculty of Finance – Banking.
At the seminar, Dr. Alex Pham presented about Fintech & Smartcity concept, the importance of Fintech in Smartcity – The future of Fintech in Smartcity helps students understand the trend of technology application in the financial sector.
The speakers also discussed questions about Opened Finance and the relationship between Fintech and future job opportunities.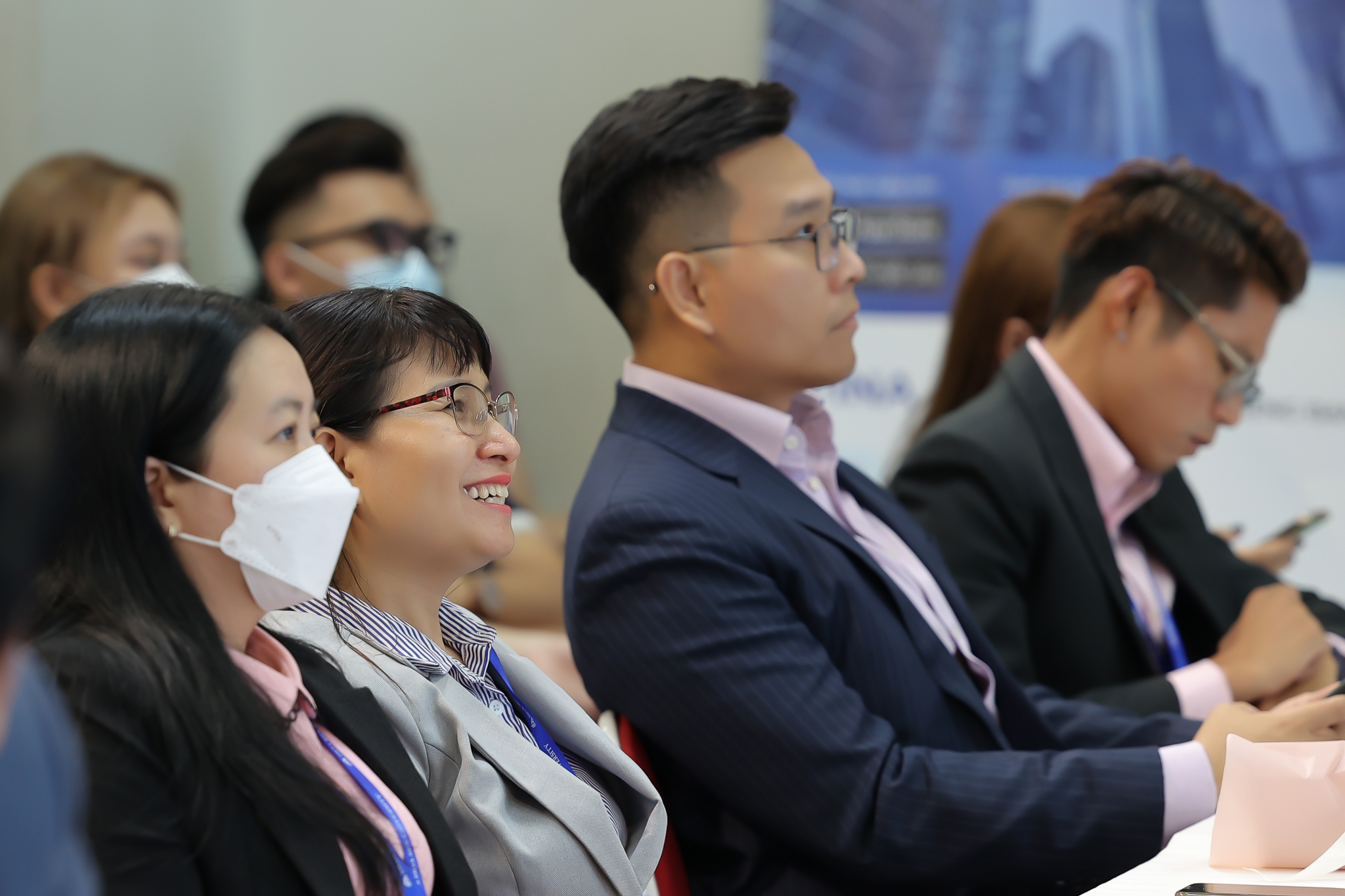 The seminar ended with the audience's resignation because there were still many questions to be asked but the time was limited. The speaker was interested and happy to leave contact information to answer questions after the talkshow.
The seminar was a great success, leaving many good impressions on both speakers and attendees.
Faculty of Finance – Banking sincerely thanks the organizers and the presence of all participants in the program.
See you at the next event of our Faculty!
---
HSU website: https://www.hoasen.edu.vn/en/
FFB website: https://www.hoasen.edu.vn/tcnh/en/
FFB Fanpage: https://www.facebook.com/khoataichinhnganhangdhhs
FFB Youtube: https://www.youtube.com/channel/UC8CAifZiYdXIpebrk3vv-lA
FFB Instagram: https://www.instagram.com/khoatcnhdhhs/