The Business Administration Programme (Bachelor's Programme) educates students with political and ethical qualities, servant leadership, professional knowledge and competencies that meet the requirements of the nation. Specifically, the Bachelor's Programme in Business Administration aims at achieving the following educational objectives:
Graduates can apply knowledge and skills as well as the latest management theories for comprehensive business management and develop business according to business environment and context.
Students master general knowledge as well as specialized areas in marketing management, human resource management, financial management, production management, operation management, international business administration.
Students have basic knowledge and social skills relevant to the major; are excellent independent employers and team players; and can communicate in English at work, in study and in research.

Content of Studies
Students are prepared with general and specialized knowledge such as business administration; marketing management; human resource management; financial management; business operations management;…
Each course provides students with project-based exercises to help students put theory into practice, analyze and process practical information to do the market forecast and carry out management operations;
The studies provide other knowledge and soft skills, such as communication skills, critical thinking, intercultural communication, … and facilitate conditions for students to participate in 2 internships or management trainee programs in the enterprises.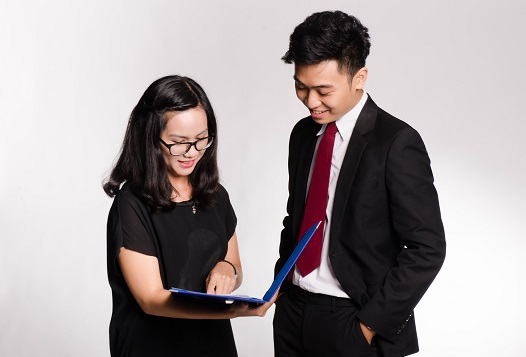 Career opportunities
After graduation, students are qualified for different positions, such as:
Sales – Business;
Marketing;
Consulting – Customer Service;
Project Planning;
Human Resource – Administration;
can become Entrepreneur or CEO;
Department directors at domestic and foreign corporations and companies.
Companies that HSU students have worked as interns or full-time staff:
Asia Commercial Joint Stock Bank (ACB);
HSBC Bank (Vietnam),
VISSAN;
TH Milk;
TTT Construction and Trading Joint Stock Company;
Le & Associates Human Resource Solutions Company;
Duxton Hotel Saigon.
Testimonials
"Dynamic learning environment, qualified training programme, and diverse career opportunities are the three things that I am most proud of when studying Business Administration at Hoa Sen University. With the acquired knowledge and the confidence and proactivity at work, I overcame more than 1000 candidates and became a Management Trainee at Saigon Co.op before I graduated.", – Nguyen Thi Doan Thanh, Alumni of Class 10.