[MOU Signing] Signing Ceremony Between 3 Parties: Hoa Sen University, Association of Chartered Certified Accountants (ACCA), and Vietnam Association of Certified Public Accountants (VACPA)
On the morning of April 12, 2022, the Association of Chartered Certified Accountants (ACCA), the Vietnam Association of Certified Public Accountants (VACPA), and Hoa Sen University signed a Memorandum of Understanding (MOU) on Training Certificate of International Financial Reporting (CertIFR) aims to support the application of International Financial Reporting Standards (IFRS) and the development of the accounting, auditing and financial sector in Vietnam.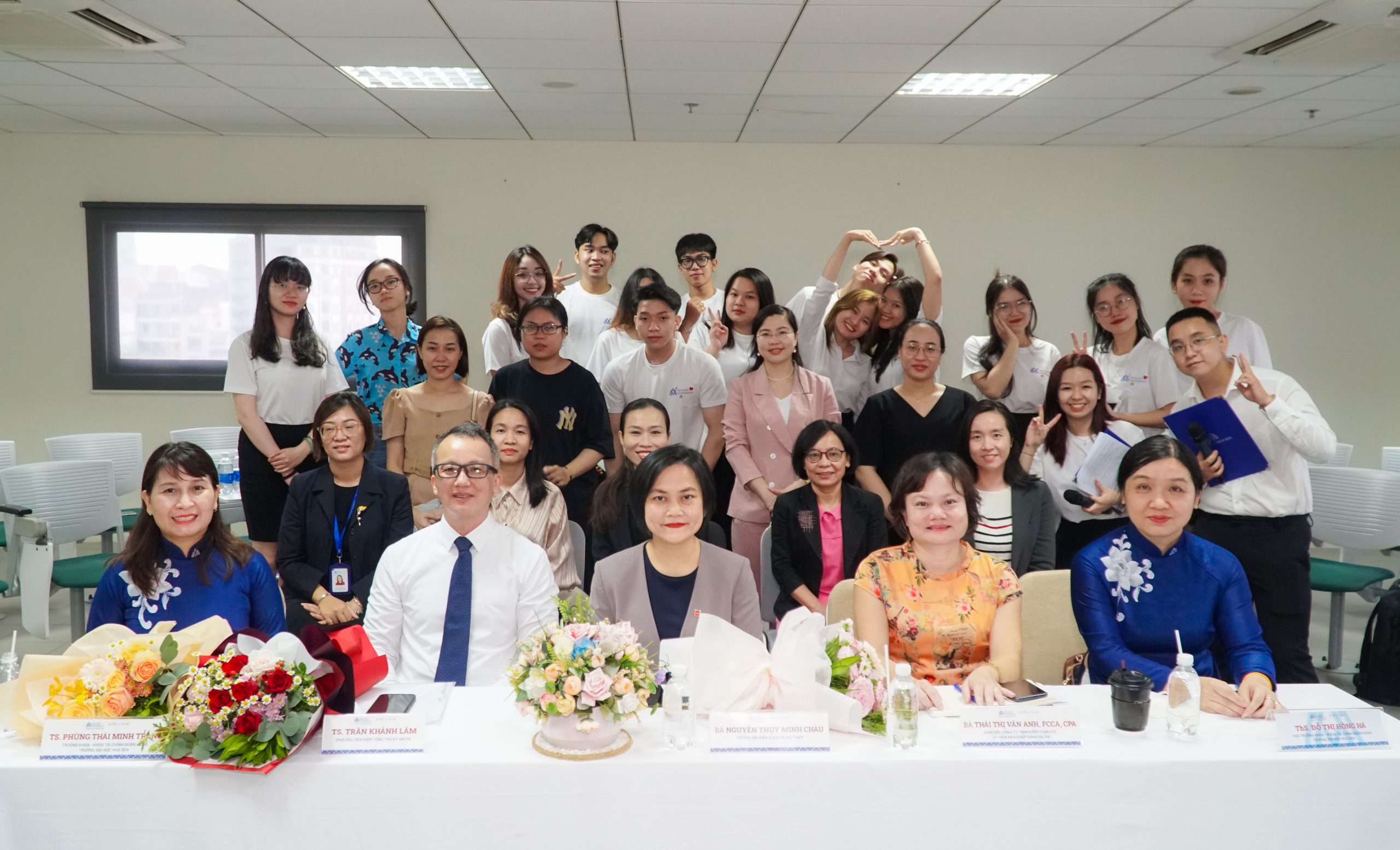 Speaking at the ceremony, Dr. Phung Thai Minh Trang, Dean of Finance and Banking Faculty at Hoa Sen University expressed her excitement as the ceremony marked a new milestone in the tripartite cooperation relationship between Hoa Sen University, ACCA, and VACPA. Dean also believes that the signing of cooperation will be one of the practical development steps to help the parties strengthen the development of training programs equipped with professional knowledge and skills in Vietnam training to create high-quality human resources that the country needs.
Currently, IFRS is being applied almost entirely in more than 160 countries around the world and Vietnam is not an exception to this integration process. The application of IFRS will be an essential premise for the development of Vietnam's economy. ACCA and VACPA play a critical role in supporting the adoption of IFRS. Therefore, this tripartite partnership will equip graduates with the best preparation for IFRS adoption as well as fully equipped with IFRS knowledge and skills to enhance services, and thereby enhance investors' confidence in the financial statements of Vietnamese enterprises.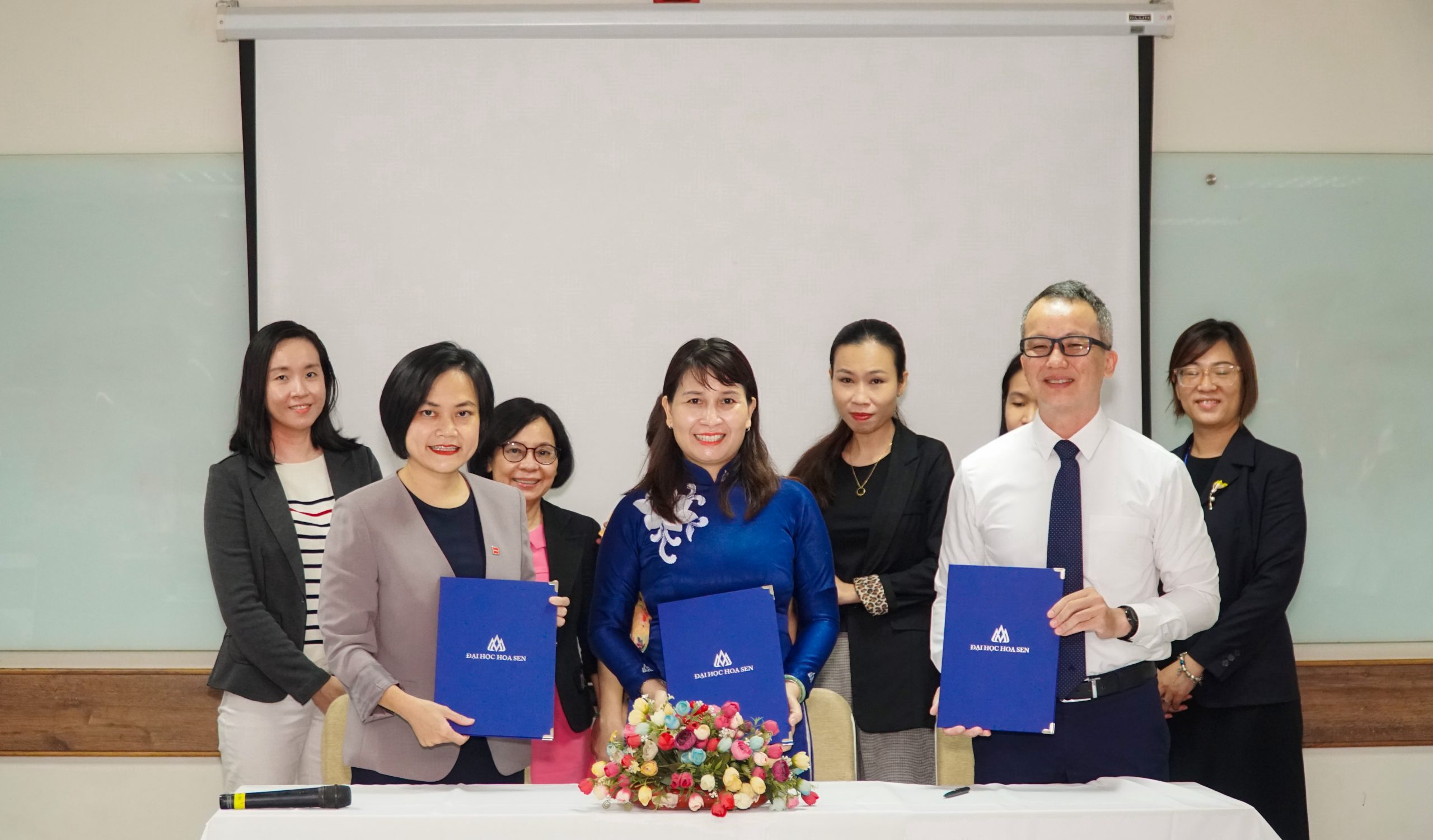 According to the commitment of the memorandum of understanding, ACCA and VACPA will support with maximum efforts for lecturers and students of Hoa Sen University in CertIFR training, providing a foundation of professional knowledge and skills for students in the implementation of financial statements according to international standards, as well as close coordination with Hoa Sen University for business-related activities.
Established in 1991, Hoa Sen University (HSU) is a multi-disciplinary multi-disciplinary training school and one of the leading universities in the system of non-public universities in Vietnam. create more than 20,000 alumni, and more than 8,000 students attend each year. In 2015, it was the first university in Vietnam to have training programs in the field of economics accredited according to the American ACBSP Accreditation Standard.
---
Website of Hoa Sen University: https://www.hoasen.edu.vn/vi
Website of Finance and Banking Faculty:  https://tcnh.hoasen.edu.vn/
Fanpage of Finance and Banking Faculty: https://www.facebook.com/khoataichinhnganhangdhhs
YouTube channel of Finance and Banking Faculty: https://www.youtube.com/channel/UC8CAifZiYdXIpebrk3vv-lA
Instagram of Finance and Banking Faculty: Khoatcnhdhhs