Student Support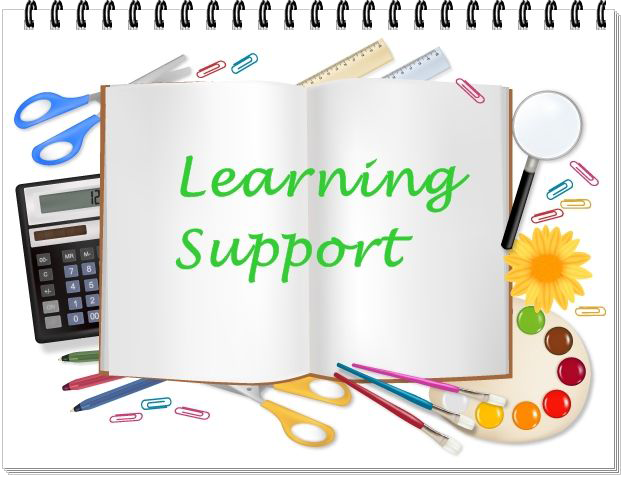 LEARNING SUPPORT CENTER (LSC)
LEARNING SUPPORT CENTER under the Faculty of Social Sciences and Humanities was established to support academic activities for students of all faculty majors. With a variety of activities, rich and completely free, the center aims to:
Build a resource center and guided self-study to help students develop language skills;
Create more opportunities for students to practice and use the language;
Provide tailored tutoring and counseling services for each student;
Teaching English intervention programs for weak students; and
Organize seminars to develop study skills at the university level.
//////// Learning Support Center activities include::
1. Skills Enhancement Programme – SEP
Skills Enhancement Program (SEP) is designed to support and improve the four skills of listening, speaking, reading, and writing for students who are weak in English. Small classes are taught directly by faculty members of the Department. The learning content is designed close to the level and difficulties of weak students. In addition to developing the four English skills, students are also equipped with a grammar foundation that helps them gain confidence in using the language. Most importantly, students are also guided in self-study skills to manage their studies well during their four university years.
Who can join? Students who are not confident in using English and want to improve their English can register to participate. In addition, class teachers can also ask students in their class to participate if they feel students need extra support.
Operation form:
Five classes are held in each primary semester, each class lasts 12 weeks, one session per week
Classes take place from Monday to Friday
Each class has a maximum of 10 students
Grades earned in class will be transferred to one of the official Listening – Speaking, Reading, or Writing class component score columns.
---
2. Writing Consultations – WC
Writing Consultations (WC) aims to assist students in writing English and Vietnamese.
Who can join? All students in the Faculty of Social Sciences and Humanities.
Operation form: This is a form of article consultation for each student; each consultation lasts from 30 minutes to 1 hour, depending on the student's needs. Students need to make an appointment to participate in the program.
Program counselors, either faculty or students trained as consultants, will talk to students about the writing so students can develop and organize ideas based on questions or needs—specific demands. The consultant will also provide comments on ideas and writing style, suggest corrections, and recommend references so that students know how to improve their writing.
Counselors will be able to help students:
Understand the requirements of the topic and how to find ideas for the article;
Develop and organize ideas;
How to cite references;
Use language appropriate to the content of the article;
Identify errors in sentence structure, tenses, punctuation, etc., and how to fix them.
Counselors will not help students:
Edit the article or read and edit the entire article in detail. However, the counselor will help students identify mistakes and guide how to correct them;
Read to students what to write;
Write students a specific sentence or section.
---
3. Peer Remedial Tutoring – PRT
Peer Remedial Tutoring (PRT) aims to help students with difficulty learning English through mutual help.
Who can join? The program is primarily aimed at first-year students of the Faculty of Social Sciences and Humanities who have difficulty participating in academic activities due to their limited English ability.
Operation form: Each program course consists of 5 lessons with 'masters,' who are good students in the second or third year, tutoring in the form of 1 on 1 or 1 on 2. Each course focuses on a specific issue related to:
Grammar
Vocabulary
Pronunciation
Reading
Listening
Speaking
When enrolling in the program, students will take a small test, from which the 'masters,' in consultation with the instructor in charge, will develop a short course focusing on the student's specific problem. The schedule and location will be flexible depending on the arrangement of the 'masters' and students.
---
4. Seminars
Each month, the Learning Support Center organizes seminars on issues of interest to many students, such as research skills, public speaking, test-taking strategies, time management methods and techniques, and the ability to write scientific reports. The seminar was directly led by lecturers of the Faculty of Social Sciences and Humanities.
Some topics of the conference had been held:
How to write reviews;
Literature review in scientific research;
Information search skills;
How to interpret the original text to avoid plagiarism;
How to cite documents;
How to design the questionnaire in the survey;
How to analyze data;
Use body language when speaking in front of a crowd.
Who can join? All students in the Faculty of Social Sciences and Humanities.
Operation Form: The topics of seminars are often suggested by lecturers, Center counselors, or students themselves based on students' everyday needs or difficulties. Specific information about the seminar will be updated to students via personal email and website.
1. Edmodo
The program supports learning through Edmodo software, with the criterion of "one exercise per week" to help students review the knowledge they have learned in class. The program applies to all French language classes two in the spirit of students' voluntary participation and encouraging points.
With the criterion "one exercise per week," weekly:
The lecturer is in charge of posting knowledge reviews and reinforcement exercises;
Students review the knowledge and do the posted exercises within seven days from the date of posting (students can ask questions if there are any questions related to the review and Edmodo);
Instructors check, record grades, answer students' questions (if any), and post reviews and assignments for the next week;
The teacher evaluates the results and transfers the plus points to the lecturers of the classes.
2. Consulting
Students come to the Center to meet with a counselor at the beginning of each semester to receive:
Answer all questions related to French knowledge that students do not understand well;
Instructions on how to solve difficulties related to 4 skills: Listening – Speaking – Reading – Writing;
Consult and provide French references to practice and strengthen or improve your French.
3. Basic Communication Class
The introductory communication class (Cours de communication de base), with the content "one topic per week," is directly taught by the Faculty's French Instructor. All students of French as a second language class can participate voluntarily and have bonus points;
Objective: To help students practice and develop speaking skills in basic everyday situations through activities and games. The class is intended to help students prepare well for the speaking test of DELF A2;
CONTACT:
Website: [to be acknowledged later]
Facebook: Learning Support Center – HSU
Location: Room QA.206 Quang Trung Campus
Email: lsc@hoasen.edu.vn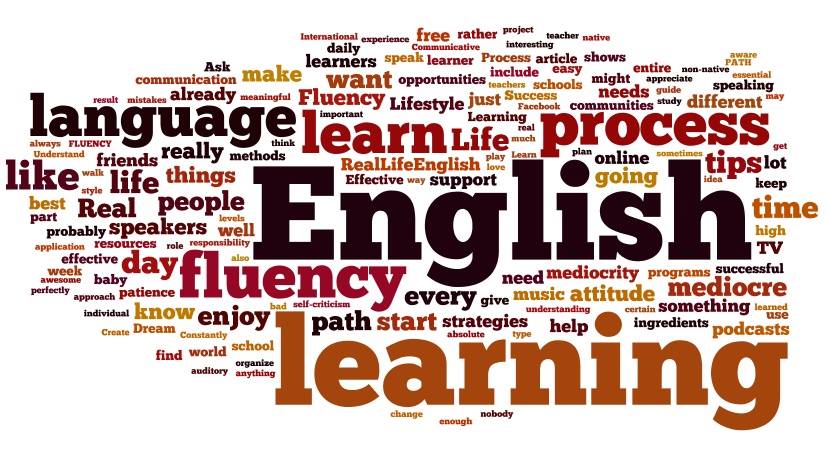 Student Support
General English Program
In order to energize and support the students in the learning process, the General English Program regularly and periodically organizes the following activities:
Organize "peer-tutoring" so that good students guide students who have difficulty in learning English;
Tutoring and practicing Listening, Speaking, Reading, and Writing skills with instructors;
Organizing a series of workshops to help students develop skills to achieve good results in their studies;
Provide learning materials and activities to encourage students to self-study, improve their English skills and prepare for exams;
Consulting to do group projects in the course;
Organize contests like Spelling Bee, Tongue Twisters, Reading Corners…
The General English Program always wants to bring exciting and valuable experiences to students on their way to success in learning English.
To find out more information about activities, please contact: