Visiting Moroccan honorary consul in HCMC at Hoa Sen University.
On 17th Feb 2022, the Moroccan honorary consul in HCMC – MSc. Doan Huu Duc and Deputy General Director of Vietnam Consulting Group (VCG) – MSc. Nguyen Xuan Dung visited HSU. Welcoming the delegation were  Assoc. Prof. Dr. Vo Thi Ngoc Thuy – President; Dr. Phan Thi Viet Nam – Vice-President; MSc. Architects. Tu  Phu Duc – Dean of Design and Art as well as representatives of Office of Research Affairs and International Relations and Faculty of International Languages ​​and Cultures.
Supporting HSU's orientation with the goal of becoming a university with international standards, the new Moroccan honorary consul in HCMC, Mr. Doan Huu Duc,  the current member of the scientific council of Hoa Sen University, proposed that HSU should actively support students to improve their foreign language communication skills as well as digital technology application. The two sides exchanged cooperation possibilities to facilitate for HSU students and lecturers to exchange with the consulates operating in Ho Chi Minh City and the foreign business community through the  International Chamber of Commerce … Along with cultivating communication skills, this is an opportunity to develop life skills for students through social activities, community development at national and international levels.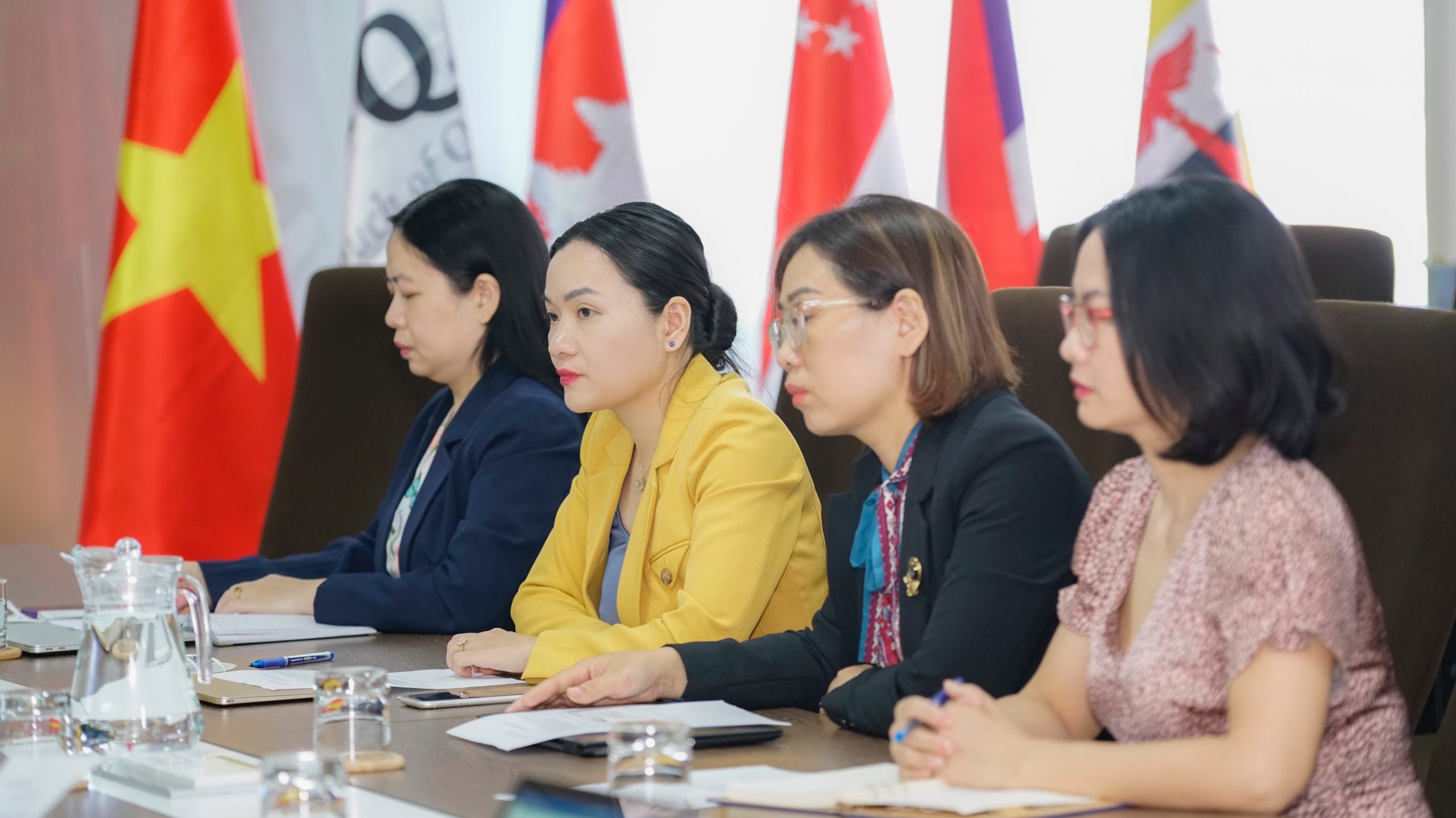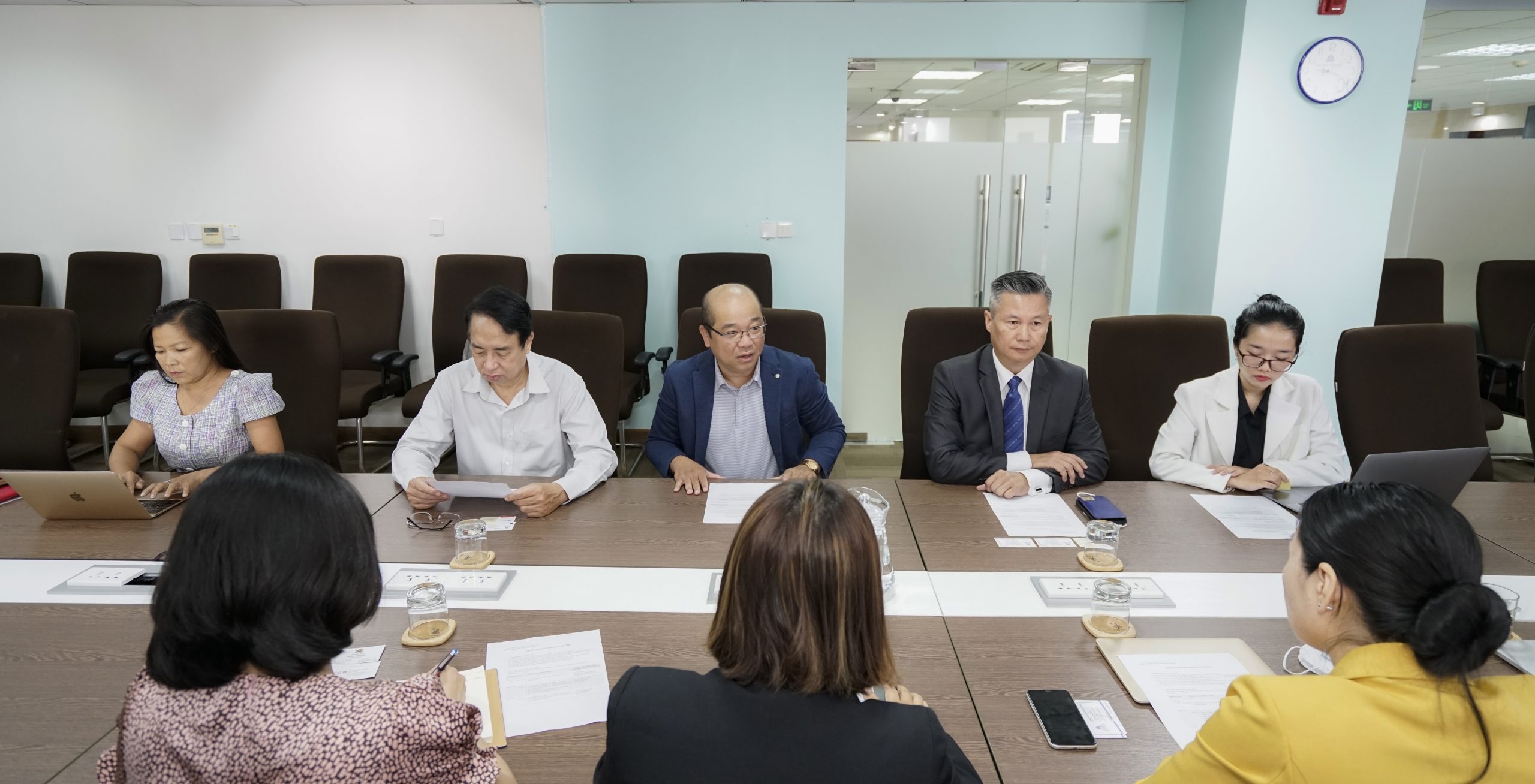 Specifically, in order to step by step implement the above proposals, VCG and its member businesses will introduce connections and opportunities to HSU to develop projects related to art and culture conservation, community service projects such as UNICEF's Child-Friendly Cities Initiative, helping to connect and develop networkings with AmCham, EuroCham, BritCham, AusCham… Especially through Morocco, HSU can learn about the culture, education, and economy of the Arab League of 22 countries with a community of more than 1.4 billion Muslims around the world to help students find start-up projects and outline practical activities to create the student experiencing playground. Additionally, with the internationalizing tendency aiming to orient HSU students to become global citizens, HSU needs to improve its digital-based foreign language learning programs and methods at different levels, especially English as a Second Language (ESL) and English as Medium of Instruction (EMI). "As training institutions , we can improve learning programs and bring to students the most effective ways of self-training English based on information technology applications. VCG will introduce HSU international funded projects to support the improvement of digital skills for HSU's human resources , and foreign language learning on modern digital platforms," shared Mr. Nguyen Xuan Dung.
On behalf of  the Consulate, Mr. Doan Huu Duc also informed  that on December 15th, 2021, the Ministry of Education and Training of Vietnam cooperated with the Moroccan Ministry of Higher Education, Scientific Research and Innovation held the conference and signed a Letter of Intent to cooperate, along with a twin sister plan of Casablanca and Ho Chi Minh City to expand cooperation opportunities between Vietnamese and Moroccan universities. Accordingly, Hoa Sen University will have the opportunity to support the development of Oriental Studies such as a project to create Arabic studies, implement cultural and art exchange activities between Vietnam and Morocco.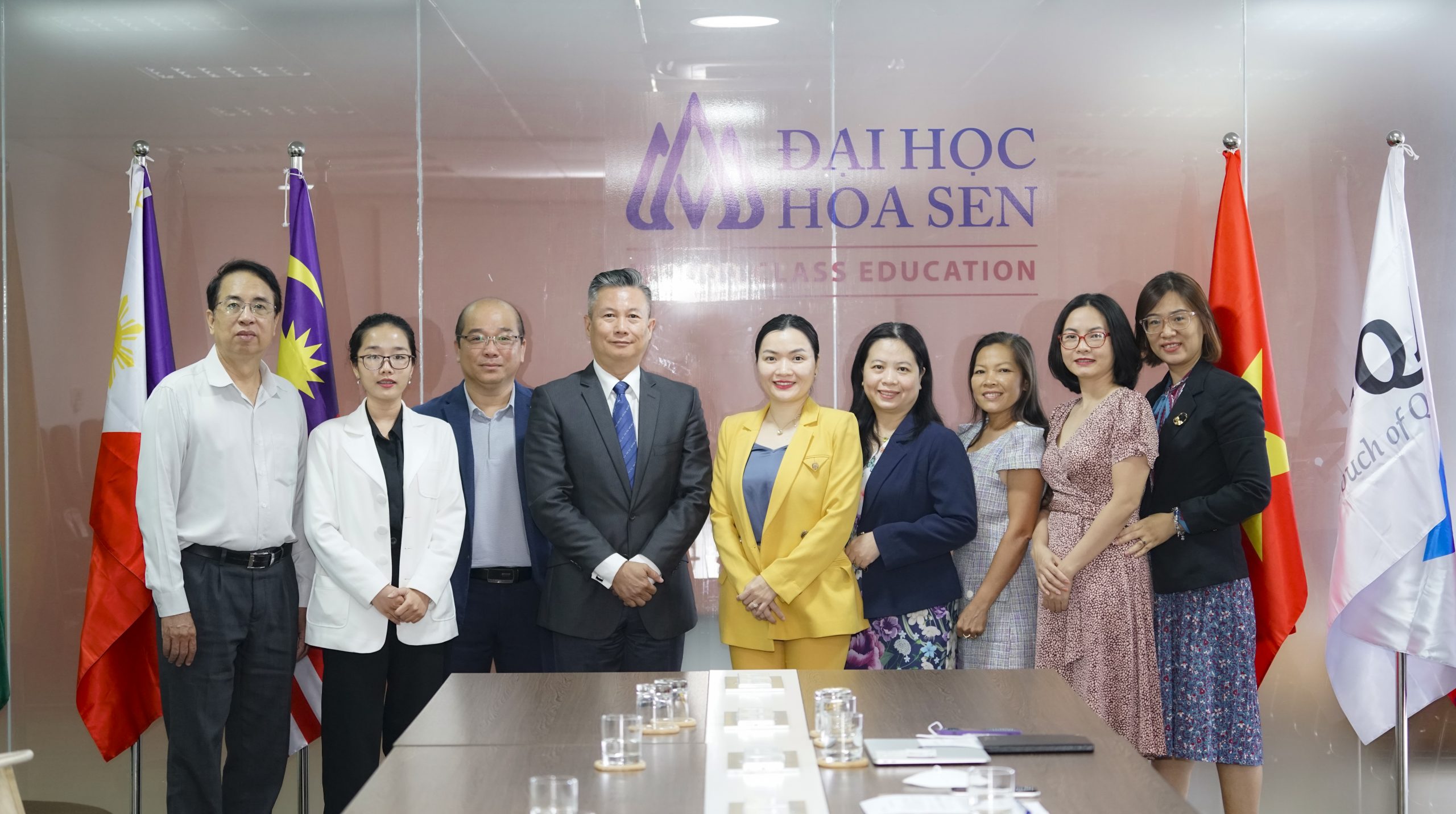 It is expected that in the near future, the two organizations will sign an MOU to tighten the bilateral relationship and bring more added values ​​to HSU students, especially the students of the Faculty of Design and Art during 4 years of studying  at the HSU campus.